Mr.Kebab(1/11)

Mr. Kebab, Restoran Makanan Turki yang Muslim-Friendly
Laporan Ulan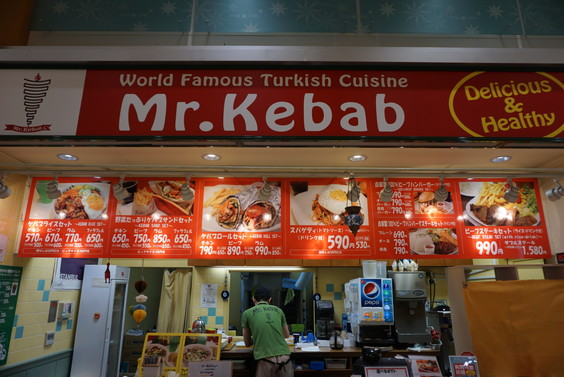 Selanjutnya kami pergi ke Mr. Kebab, sebuah restoran muslim-friendly dengan menu makanan Turki yaag ada di dalam AEON Mall Kashii di area food court. Di sini ada berbagai macam menu masakan Turki yang enak yang menggunakan daging sapi, ayam, atau daging domba. Selain makanannya yang enak, para staff dan pemilik restoran ini juga sangat ramah! Berhubung kami semua lapar, jadi kami pesan banyak makanan dan semuanya enak!!
Kalau kamu datang ke Fukuoka, tidak usah khawatir tentang makanan halal karena ada restoran muslim-friendy seperti Mr. kebab di Fukuoka!
Laporan Aril

Sebagai kota ke-tiga dengan populasi pelajar asing terbanyak di Jepang, Fukuoka merupakan salah satu kota yang memiliki banyak populasi muslim. Salah satu yang sering ditanyakan oleh teman-teman dari Indonesia adalah "Bagaimana dengan makanan di Fukuoka? Apakah mudah menemukan makanan halal di Fukuoka?" Tentu saja mudah! Salah satu penyedia makanan halal yang mudah ditemui adalah Mr. Kebab yang terletak di Aeon Mall, Kashiihama. Makanan asli Turki ini populer di antara pelajar asing karena harganya yang terjangkau, rasanya yang enak, dan tentu saja karena muslim-friendly
INFORMASI Mr.Kebab
Restoran makanan Turki yang dibuat oleh chef dari Turki. Berbagai makanan dengan harga terjangkau tersedia di sini, seperti Kebab Sandwich, Kebab Rice, Kebab Shish dan lain-lain. Selain itu bisa take out juga lho!

Jam Buka:
10:00~22:00(Last Order 21:30)
Tel: 092-673-6888
Alamat:Aeon mall Kashiihama Food Courtlantai 2, 3-12-1, Kashiihama, Higashiku, Fukuoka.
PRESENTS
Semua informasi hadiah asianbeat Present Campaign!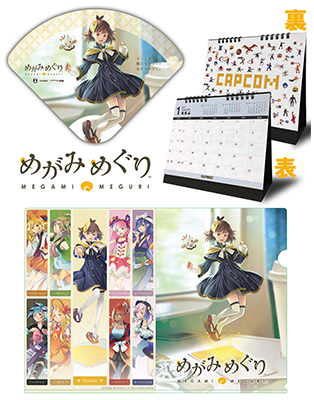 * Win communication game "Megami Meguri" goods!
[Details] Click
HERE
!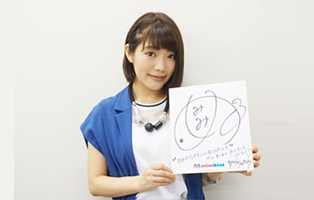 * Win a signed card from Mimi Meme MIMI・Yuki Takao.!
[Details] Click
HERE
!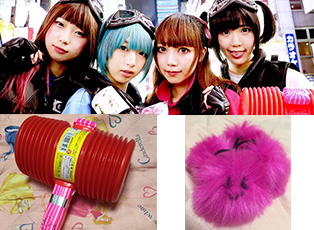 * Win a goods from Gekijoban Gokigen Teikoku Pero Ponto and Kaduki Ujou!
[Details] Click
HERE
!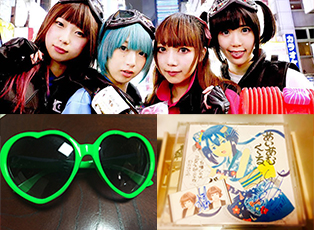 * Win a signed goods from Gekijoban Gokigen Teikoku Ichiho Shirahata and Hibiki Kunogi!
[Details] Click
HERE
!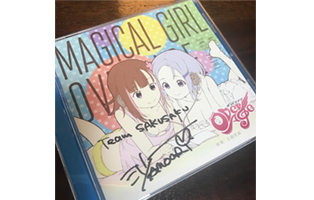 * Win a CD signed by Taketeru Sunamori!
[Details] Click
HERE
!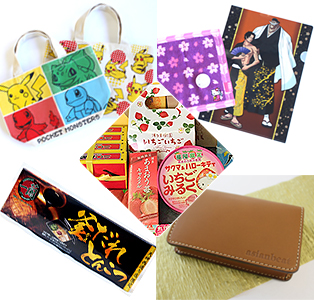 * Ayo Berpartisipasi Dalam Survey Pembaca dan Menangkan Hadiah Menariknya!
[Details] Click
HERE
!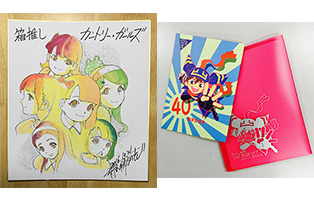 * Win a card signed by Hiroshi Koujina or a Studio Live 40th anniversary book and commemorative file!
[Details] Click
HERE
!