ASIAN NEW ARTIST LIVE|Beverly[Philippines]

Range vokal, nada tinggi penuh tenaga yang sangat menarik!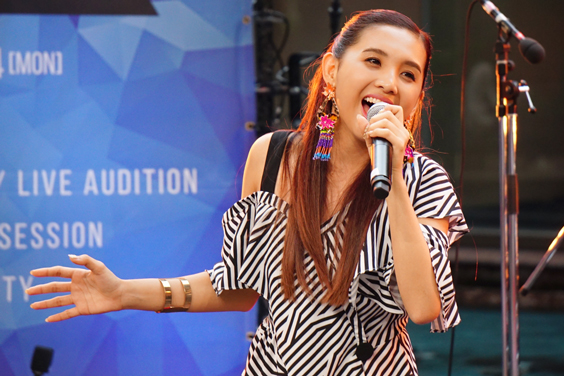 Beverly
Beverly adalah penampil ketiga untuk ASIAN NEW ARTIST LIVE! Penyanyi dari Filipina yang sangat berbakat ini membawakan penampilan yang penuh energi. Sebenarnya ia juga dijadwalkan untuk tampil dalam FUKUOKA ASIAN PICKS tahun lalu, tapi tidak bisa tampil karena angin topan. Ia mengatakan kepada para pendengar, "Saya sangat ingin bisa berada di sini. Hari ini saya datang untuk menebus tahun lalu! Saya ingin bisa merasa seru bersama kalian semua!" Ia membawakan 6 lagu: "Power of Love," "I need your love," "Baby don't cry - Kamisama ni Fureru Kuchibiru (lit.: Bibir yang menyentuh Tuhan) -," "LOVE THERAPY," "A New Day," dan juga "Be the One," theme song untuk "Theatrical Version: KAMEN RIDER BUILD" yang shootingnya diadakan di Kitakyushu, Prefektur Fukuoka. Beverly merekam "I need your love" untuk album debutnya, dan lagu ini juga digunakan sebagai theme song untuk TV drama "CRISIS." Ia menceritakan sedikit tentang lagu ini kepada para audience, "banyak orang mengenal saya karena lagu ini, jadi lagu ini sangat penting bagi saya." Beberapa lagunya digunakan dalam drama dan iklan TV. Banyak orang yang sudah mengenal nada dari lagu-lagu ini terdengar bersenandung ketika lagu dibawakan. Venue dipenuhi dengan rasa kegembiraan. Semua orang sangat terkesan dengan suara Beverly! Nada tinggi penuh tenaga yang dibawakannya sangat menarik!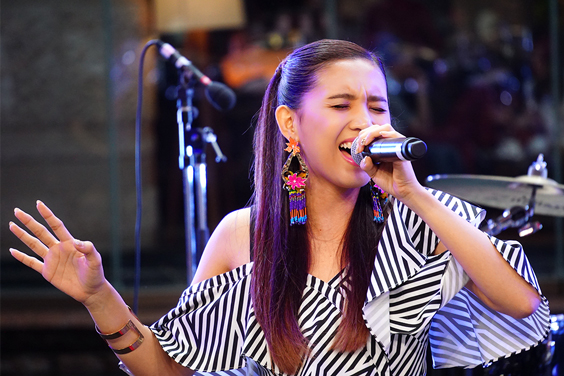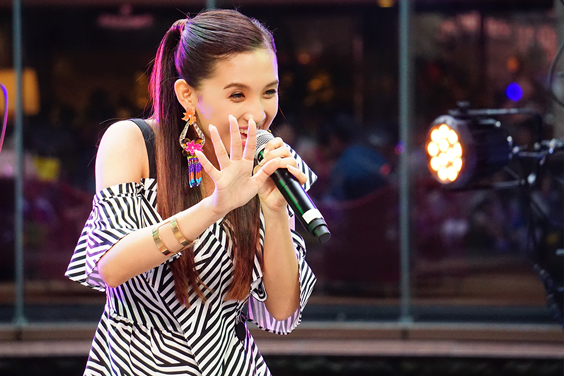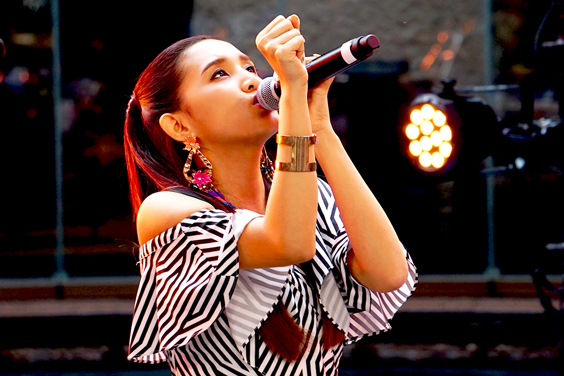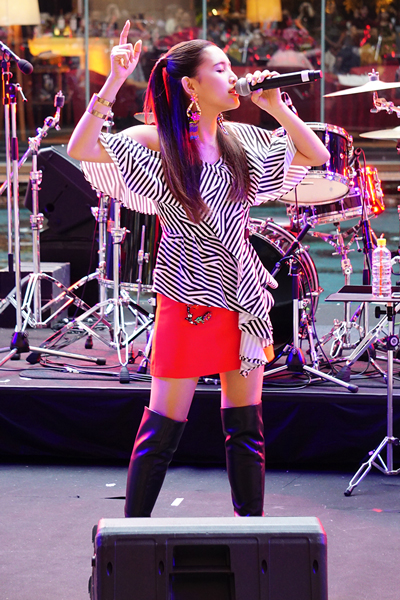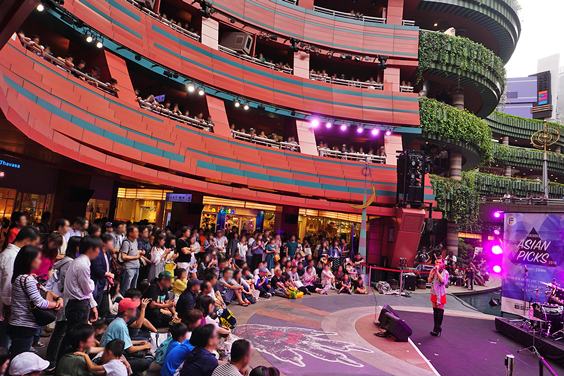 Artikel Terkait

Link Eksternal
PRESENTS
Semua informasi hadiah asianbeat Present Campaign!