FUKUOKA ANPANMAN CHILDREN'S MUSEUM in MALL

Ayo pergi dan bersenang-senang di dunia Anpanman!
Setelah diadakan di Yokohama, Nagoya, Sendai, dan Kobe, pembukaan "FUKUOKA ANPANMAN CHILDREN'S MUSEUM in MALL" di Hakata, Fukuoka selama April 2014 adalah acara yang sama ke-5 di Jepang! Di dalam dunia yang seperti mimpi ini Anda dapat merasakan secara langsung pesan Anpanman yang bertajuk "Love and Courage," dan "Kindness and Friendship". Sejak didirikan, tempat ini telah menjadi tempat populer baru di dalam kota dan telah menarik banyak pengunjung.

Tempat ini tak bisa dipungkiri lagi dipadati dengan segala daya tarik yang kita asosiasikan dengan Anpanman! Kami akan mempersembahkan berita dari "FUKUOKA ANPANMAN CHILDREN'S MUSEUM in MALL," dan laporan acara sepanjang tahun! Dari anak-anak hingga dewasa, karakter Anpanman adalah harta negara yang disukai semua orang dari segala umur, dan ini adalah satu-satunya tempat di seluruh Kyushu di mana Anda bisa merasakan dunia Anpanman sesuka hati! Jika Anda mampir ke Fukuoka beberapa waktu akhir ini, pastikan untuk mengecek tempat ini!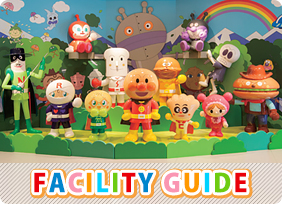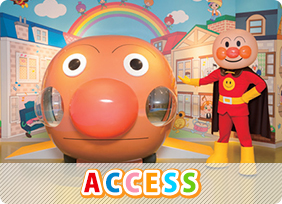 <Untuk informasi lebih lanjut silahkan klik image di atas.>
©T.YANASE/FROEBEL-KAN・TMS・NTV
Link Eksternal
PRESENTS
Semua informasi hadiah asianbeat Present Campaign!