FUKUOKA ANPANMAN CHILDREN'S MUSEUM in MALL

Let's go and have fun in Anpanman's world!
Having been set up in Yokohama, Nagoya, Sendai and Kobe, the opening of the "FUKUOKA ANPANMAN CHILDREN'S MUSEUM in MALL" in Hakata, Fukuoka during April 2014 was the 5th event of its kind in Japan! In this dreamlike world you can experience firsthand Anpanman's message of "Love and Courage," as well as "Kindness and Friendship". Since it was set-up it has become a new hot spot in the city and has attracted numerous visitors.

This place is absolutely jam packed with all the charm that we have come to associate with Anpanman! We will be bringing you news from "FUKUOKA ANPANMAN CHILDREN'S MUSEUM in MALL," as well as event reports throughout the year! From children to adults, the character of Anpanman is a much loved national treasure that is adored by people from all ages, and this is the only place in the whole of Kyushu where you take in and experiences his world to your heart's content! If you're stopping by Fukuoka any time soon, be sure to check-it-out!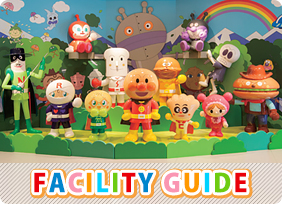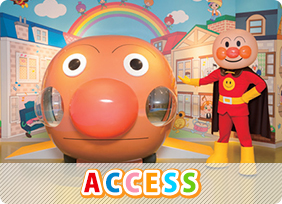 <For more details please click on the photos above.>
©T.YANASE/FROEBEL-KAN・TMS・NTV
External Links
PRESENTS
All the info. on asianbeat's present campaign!