The Seven Wonders of Manga!(1/10)
Jelajahi skill dan teknik yang diperlukan dalam pembuatan manga, dan karya yang kalian kenal baik pun akan terasa semakin menarik!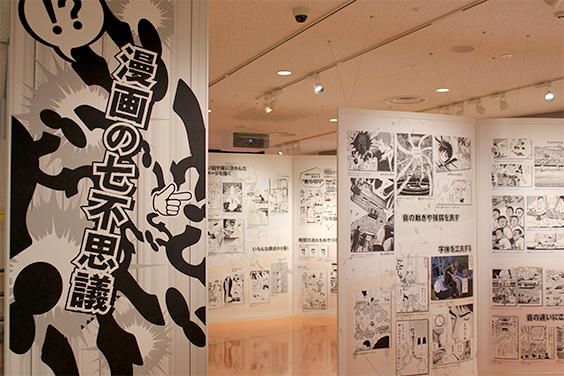 Bagian ini membantu pengunjung untuk mengenal tentang bagaimana manga dibuat, dan menjelaskan berbagai aspek dari proses yang mungkin tidak terpikirkan oleh orang banyak, seperti tahap penggambaran, atau tingkat kemampuan yang diperlihatkan langsung oleh karya itu. Para penggemar manga tidak boleh melewatkan display yang menjelaskan teknik-teknik yang digunakan di berbagai manga berbeda. Pengunjung juga bisa menikmati "menjadi" karakter dalam produksi manga populer dengan mencoba "Narikiri camera," yang menantang para fans untuk berpose mengikuti pose yang ada di berbagai manga terkenal.
>> The Seven Wonders of Manga! - [2/10]
>> [HOT SPOTS] Kitakyushu Manga Museum - ATAS