The Seven Wonders of Manga!(1/10)
Discover the skill and technique that goes into creating manga and even work you're familiar with will take on a whole new life!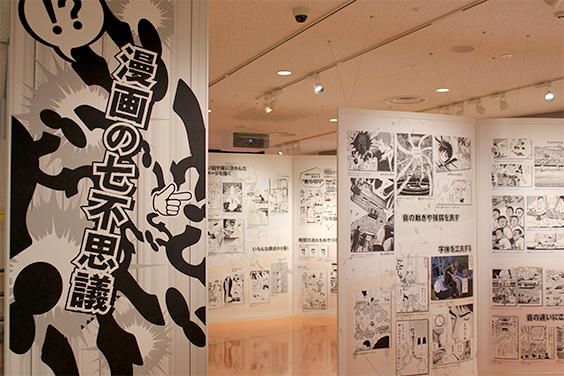 This section helps visitors get to grips with how a manga is created and explains aspects of the process that you might simply not think about, such as the drawing stage, or the level of skill that actually goes into the work. Fans of manga should make sure not to miss-out on the displays that explain the techniques that are used in different manga. Visitors can also enjoy "becoming" characters in popular productions by having a go at the "Narikiri camera," which challenges fans to strike poses from well-known manga.
>> NEXT PAGE
>> [HOT SPOTS] Kitakyushu Manga Museum - TOP