Daya Tarik Musim Panas di Fukuoka!! "Kazariyama"! (3/5)
Kami-kawabata Dori
Kazariyama yang ada di daerah perbelanjaan di Kamikawabata Dori sangat populer!
Judul "Omote" : "Kuramayama"
Sisi kazariyama ini dihiasi dengan Tengu (makhluk Jepang yang legendaris) dan Ushiwakamaru (Ushiwakamaru adalah nama masa kecil Minamoto no Yoshitsune.)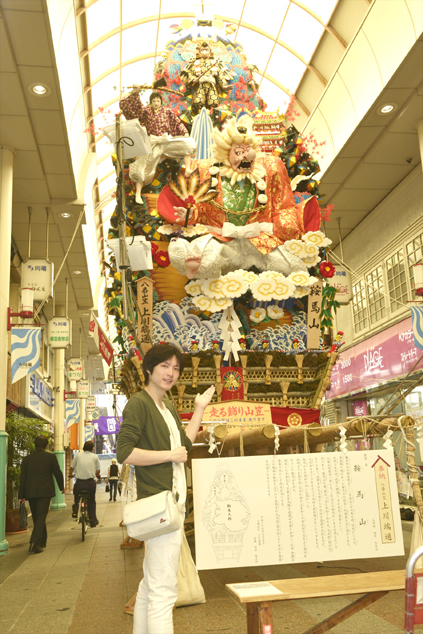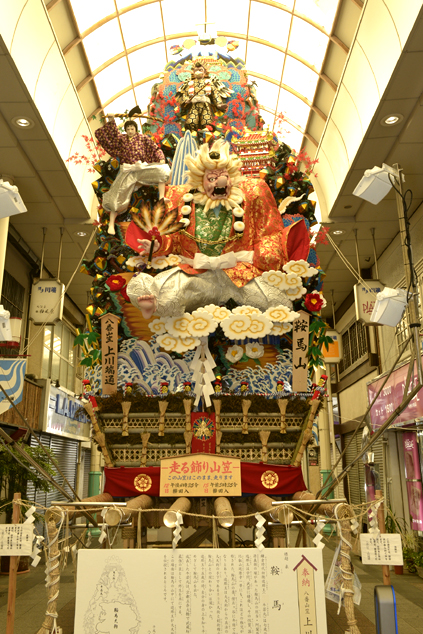 Judul "Mi-okuri": "Seicho Hakatabushi"
Inilah Geisha Hakata!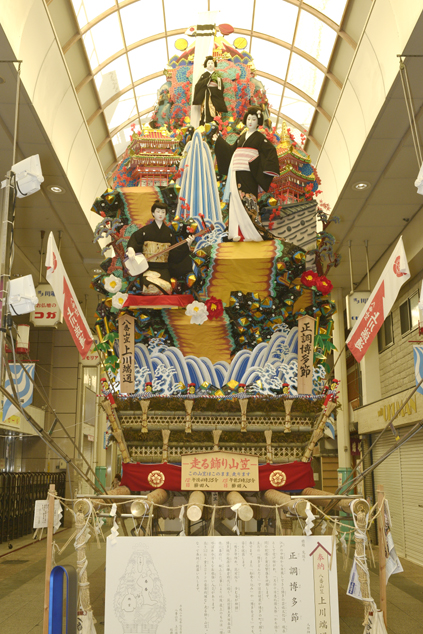 Click the image and it will automatically go to the next.