Charming features of the Fukuoka summer! Introducing "Kazariyama!" (1/5)
Fukuoka's traditional and much-loved festival "Hakata Gion Yamakasa," runs from 1-15 July every year. During this period "kazari-yama (decorative floats)," which have become somewhat symbolic of the festival, adorn 14 different locations throughout the city center. This is one of the traditional, charming features of the Fukuoka summer! The two sides of the kazariyama are called the "omote" (front side) and the "mi-okuri," (sending-off side). Each is decorated and given a different title and theme, the omote is usually decorated with historic warriors and warlords, whilst the mi-okuri usually draws on fairy-tales or television anime for inspiration. These floats are symbols of this famous, traditional festival, so it was really interesting, and a little surprising, to see them decorated with well-known anime characters! I'm really into history, so I was so excited the first time I saw one of the kazari-yama. Here are 5 kazari-yama that I went to see in the city! If you're visiting Fukuoka during the Yamakasa season, then the kazari-yama and festival itself are both must-sees!
Canal City Hakata
This kazariyama graces the central atrium of this multi-function complex. There's so many people trying to get a better look from all possible angles!
"Omote" (front side) Title: "Meisou Kotobuki no Shukuen"
After a drinking game with with military leader Masanori Fukushima, here is Tahyoue Mori with spear in hand!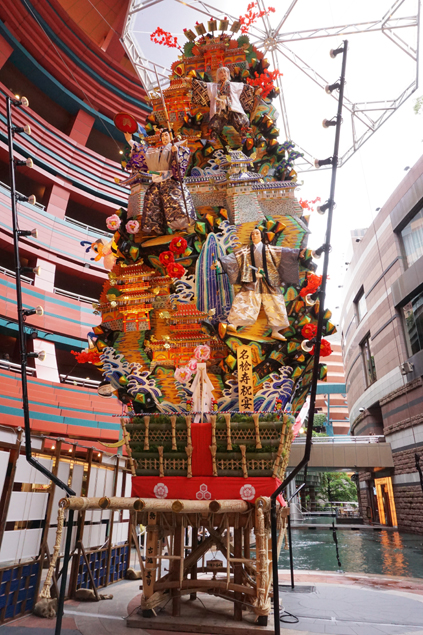 Tahyoue Mori. Having taken victory, stands tall with his drinking cup &and a spear!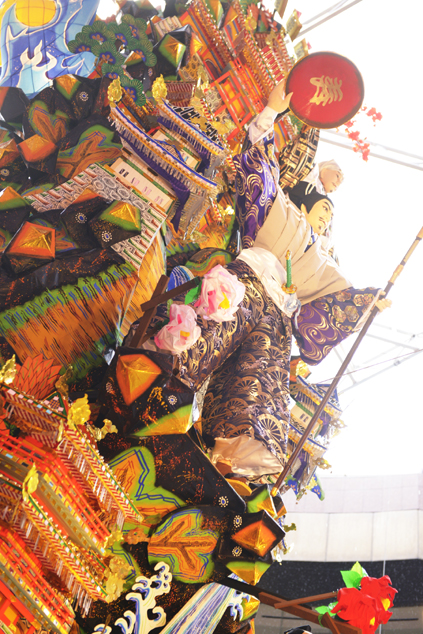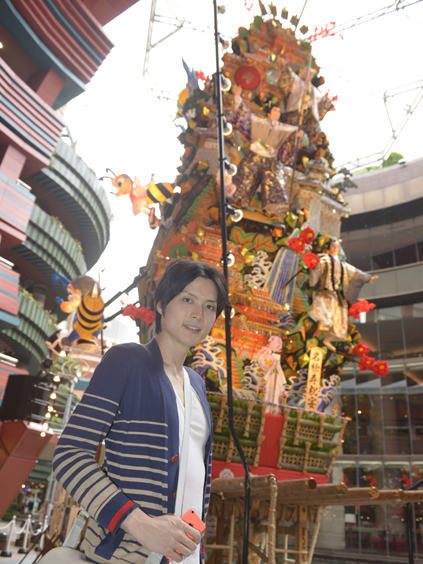 "Mi-okuri" (sending-off side) Title: "Yuhou Yakudou no Isaoshi"
This side has been decorated with figures modeled on the players and manager of Fukuoka's soccer team AVISPA FUKUOKA.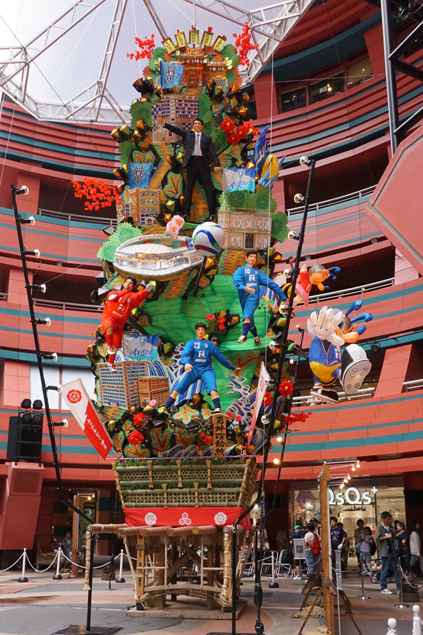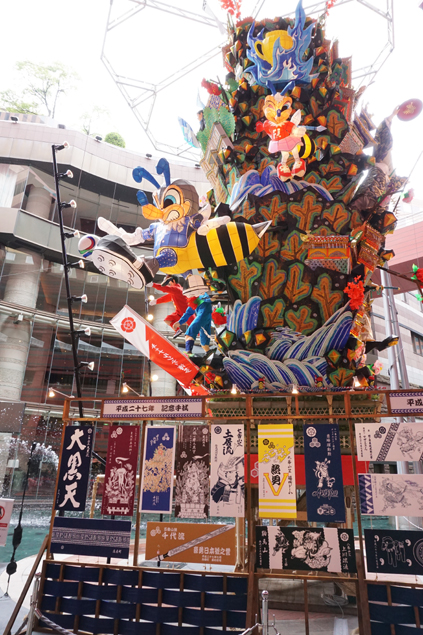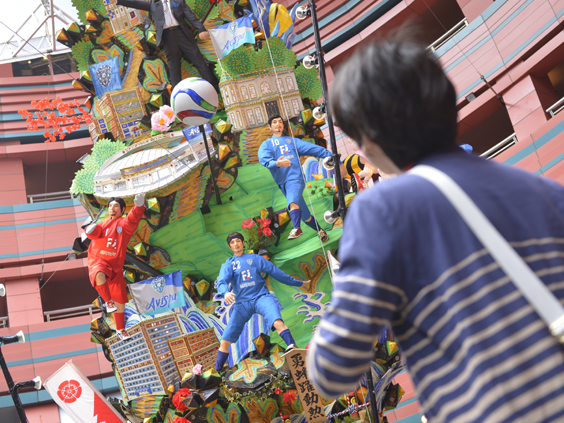 The collaboration with Canal City Hakata's water fountain is breathtaking!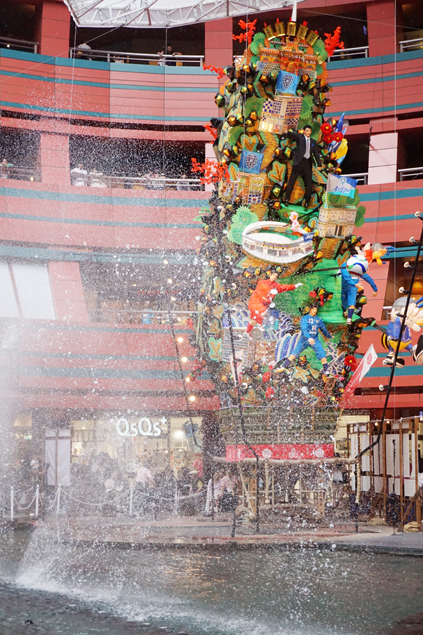 Click the image and it will automatically go to the next.