Fukuoka Area Guide (Higashi-ku & Shingu Area) by Reporter Seoyeon!

"This is Fukuoka" merupakan seri di mana anggota dari komunitas internasional hadir memperkenalkan atraksi lokal yang menarik di Fukuoka. Dalam seri ini, Seoyeon dari Korea hadir dengan berbagai rekomendasi populer dari Higashi-ku dan Shingu-Machi!
Inilah lokasi-lokasi yang kami perkenalkan kali ini!
PROFIL REPORTER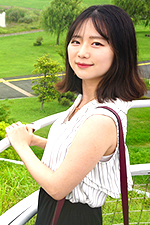 Hi, saya Seoyeon! Saya berasal dari Korea. Saya bekerja di Fukuoka Prefectural Office sebagai Coordinator for International Relations (CIR). Saya ingin mengunjungi berbagai tempat di seluruh Fukuoka!
---
■ Makanan Fukuoka Favorit: Udon, Motsunabe, "Hakata ShinShin Ramen," and Hiyoko Sweets.
■ Hobby, keahlian khusus: scuba diving, memasak, berwisata, bermain piano, mencari tempat untuk makan
■ Musisi Favorit: Yonezu Kenshi, Kamikita Ken, back number
■ Yuru-chara (maskot lokal) Favorit: Kumamon (Kumamoto), Itogon (Itoshima City, Fukuoka Prefecture), Nanji (Nanjo City, Okinawa Prefecture)
PRESENTS
Semua informasi hadiah asianbeat Present Campaign!
* "A local specialty set discovered during the trip to Tagawa Area giveaway! Apply by Mon. 11 Jan. 2021 (JST)!