Fukuoka Area Guide Brought to You by Reporter Seoyeon! (Higashi-ku & Shigu Area)

"This is Fukuoka" is a series that gives members of the international community an opportunity to introduce a range of exciting local attractions. The reporter for this installment is Seoyeon from Korea! Seoyeon went to discover some popular sites in Higashi-Ku (East Ward) and Shingu-Machi (Shingu Town)!
Map of the locations introduced!
REPORTER PROFILE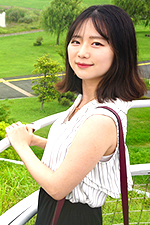 Hi, I am Seoyeon! I am from Korea. I work in the Fukuoka Prefectural Offices as a Coordinator for International Relations (CIR). I want to visit lots of places all over Fukuoka!
---
■ Favorite Fukuoka food: Udon, Motsunabe, "Hakata ShinShin Ramen," and Hiyoko Sweets.
■ Hobbies, special skills: scuba diving, cooking, travel, playing piano, looking for places to eat
■ Favorite Musicians: 米津玄師 (Yonezu Kenshi), 上北健 (Kamikita Ken), and back number
■ Favorite "ゆるキャラ" (Yuru-chara / Local Mascot): くまモン (Kumamon) - Kumamoto -, いとゴン (Itogon) - Itoshima-shi, Fukuoka-ken -, なんじぃ(Nanji) - Nanjo-shi, Okinawa-ken -