ハニー珈琲 (HONEY COFFEE) ISLAND-CITY Branch

Unwind with a freshly ground cup of coffee!
Have you heard of "HONEY COFFEE ISLAND-CITY Branch?" If you haven't, be sure to check-out this Fukuoka-based coffee shop! All the coffee beans are carefully selected to ensure that visitors have a choice of quality beverages! This is the ideal spot to enjoy the rich aroma of freshly ground coffee! The coffee shop's huge glass windows and location on the fifth floor mean that you are guaranteed a great view from any seat! Enjoy a delicious cup of coffee and relaxing music in a wonderful location! You're sure to find the chilled, open atmosphere super welcoming!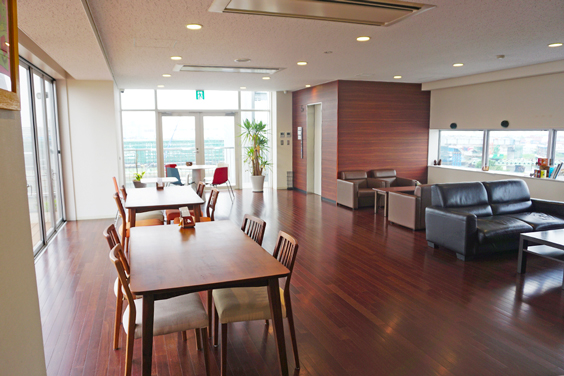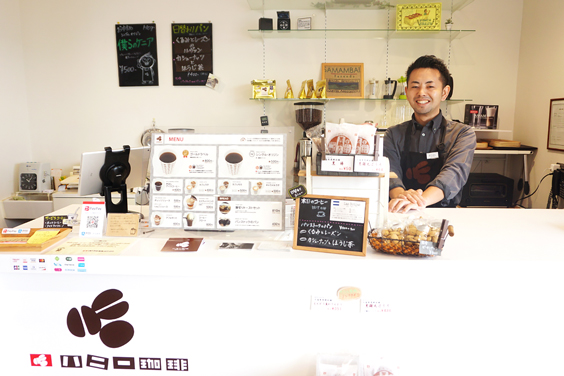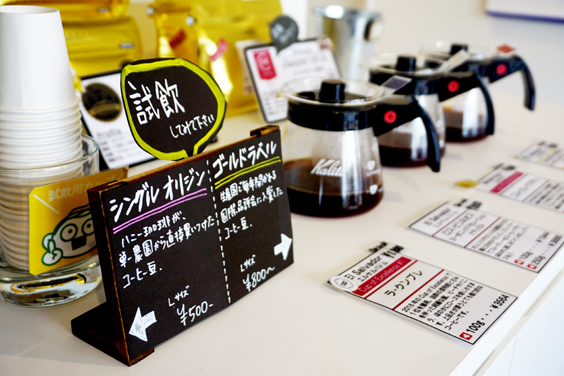 You can also buy coffee beans inside! Sample the beans before you purchase to find your favorite♪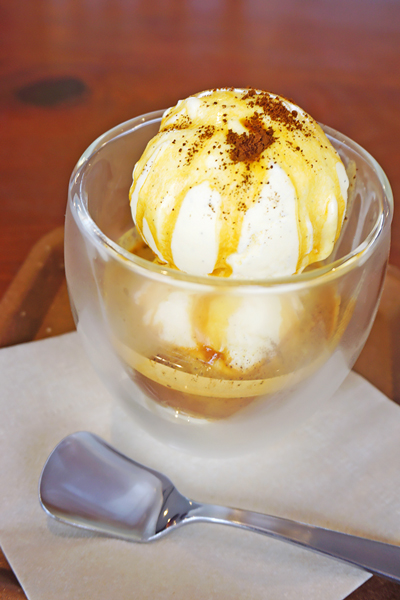 "Ice Affogato" is highly reccommended! Enjoy the harmony of sweet ice cream and bitter espresso!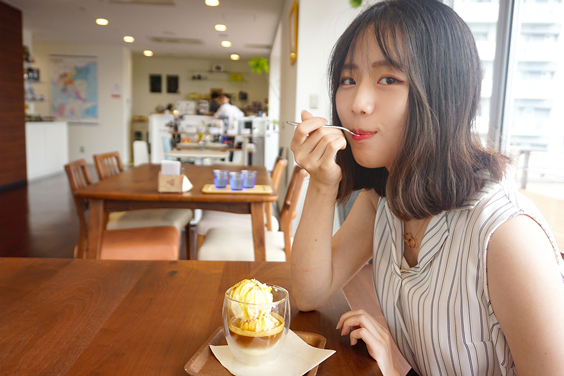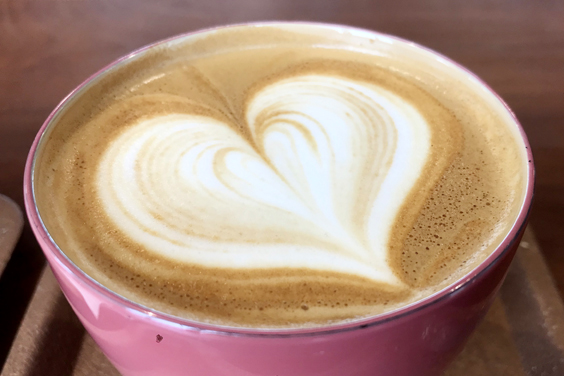 Kawaii latte art! This hot cafe latte has cute heart-shaped pattern on top!
Island City has some great spots to relax and enjoy beautiful nature!
I walked over to "Island City Central Park," which is located quite close to the coffee shop. There is an interactive learning facility inside the park that focuses on flowers and nature. It's called "Experiential learning facility GRIN-GRIN" and well-worth a visit!
Visitors will find a huge greenhouse inside full of gorgeous orchids, beautiful flowers, and other interesting plants! Walk up to the roof and and take in the gorgeous views! The delightful natural surroundings are very peaceful and relaxing!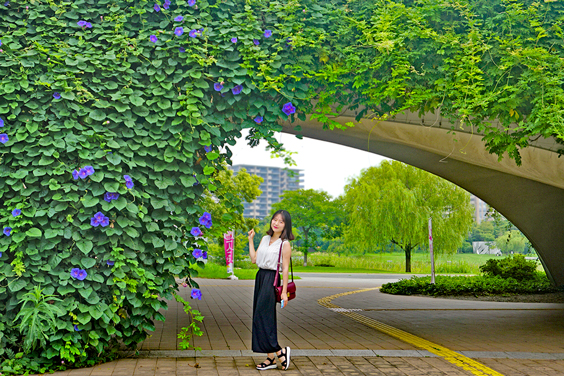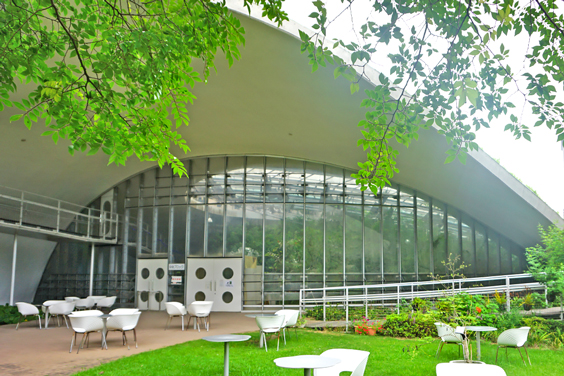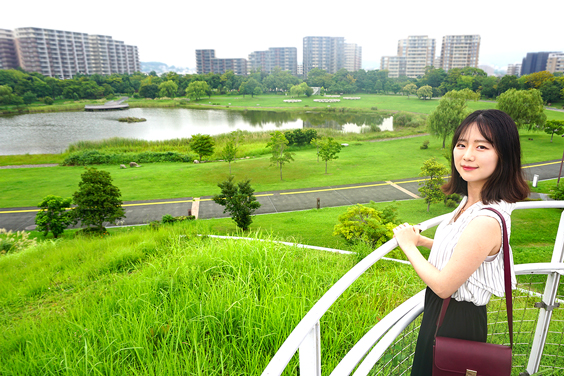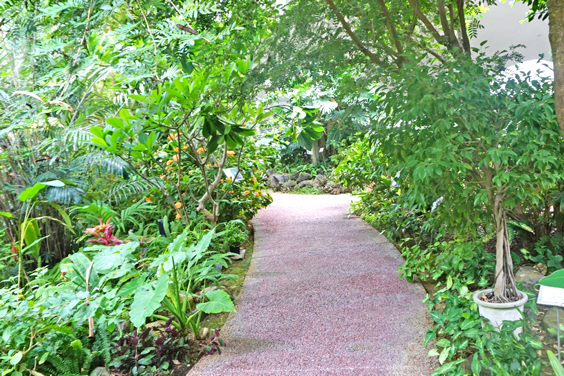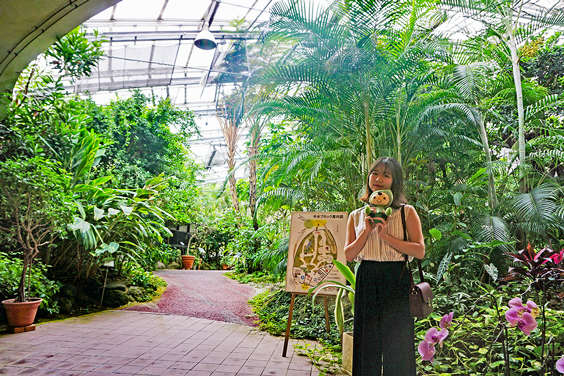 ハニー珈琲 (HONEY COFFEE) ISLAND-CITY Branch
REPORTER PROFILE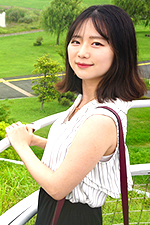 Hi, I am Seoyeon! I am from Korea. I work in the Fukuoka Prefectural Offices as a Coordinator for International Relations (CIR). I want to visit lots of places all over Fukuoka!
---
■ Favorite Fukuoka food: Udon, Motsunabe, "Hakata ShinShin Ramen," and Hiyoko Sweets.
■ Hobbies, special skills: scuba diving, cooking, travel, playing piano, looking for places to eat
■ Favorite Musicians: 米津玄師 (Yonezu Kenshi), 上北健 (Kamikita Ken), and back number
■ Favorite "ゆるキャラ" (Yuru-chara / Local Mascot): くまモン (Kumamon) - Kumamoto -, いとゴン (Itogon) - Itoshima-shi, Fukuoka-ken -, なんじぃ(Nanji) - Nanjo-shi, Okinawa-ken -