島の駅 あいのしま (Shima no Eki Ainoshima)

This exchange facility is so charming! It really gives you an idea of what Ainoshima is like!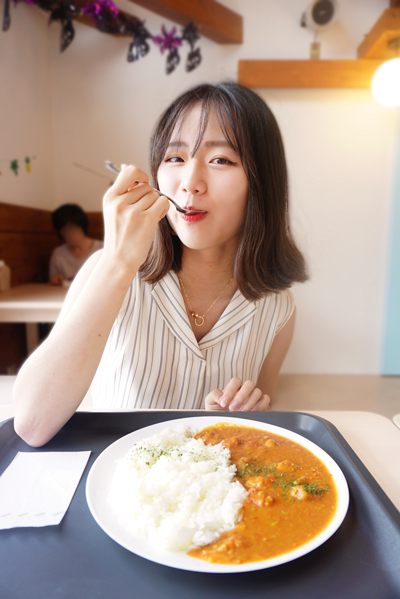 Here is their special "Butter Chicken Curry!"
I went to "島の駅あいのしま" (Shima no Eki Ainoshima). It is located near the Ainoshima Tosenba (Ainoshima Ferry Terminal). The "島カフェ あいのしま" (Shima Cafe Ainoshiima)," which can be found on the second floor of the facility, serves lots of tasty treats, including curry, hamburgers, and kakigori (shaved ice). I decided to order a shaved ice that was packed full of mango! It was so delicious!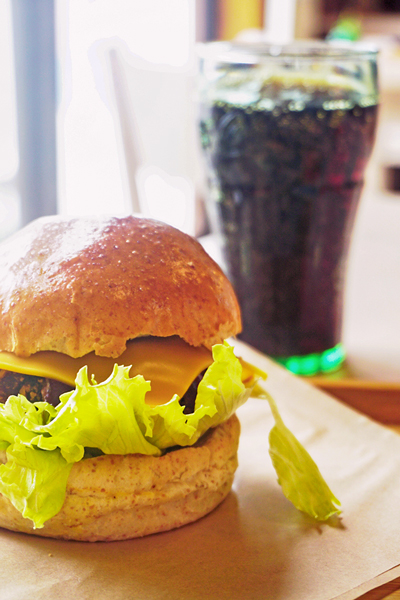 This is the Ainoshima Hiji Koro Burger (lit.: Ainoshima Hijiki-Croquette Burger). When you bite into the burger you will be able to taste hijiki (dark edible seaweed), which is one of the area's most famous products!
Make sure to check-out the huge cat-shaped mirror!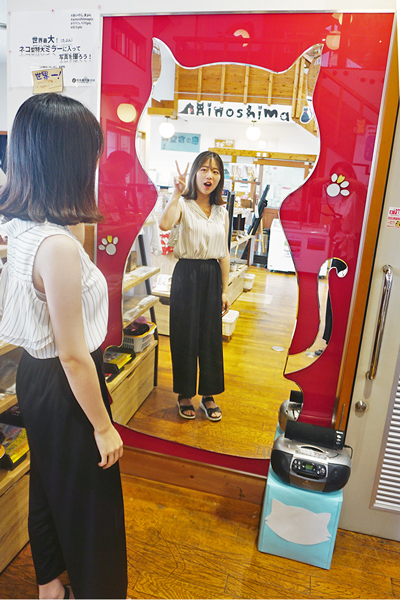 The souvenir store is on the first floor. It is full of cute cat-inspired goods and products. Just looking at their merchandise is a lot of fun! There is also a huge cat-shaped mirror! Apparently its the world's biggest! You'll definitely find yourself drawn to this huge, unique mirror!
There are so many cat-themed souvenirs to choose from!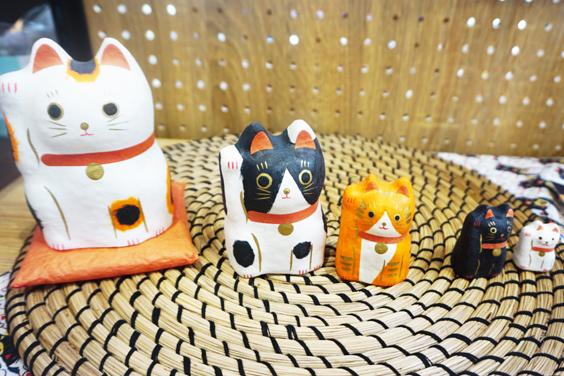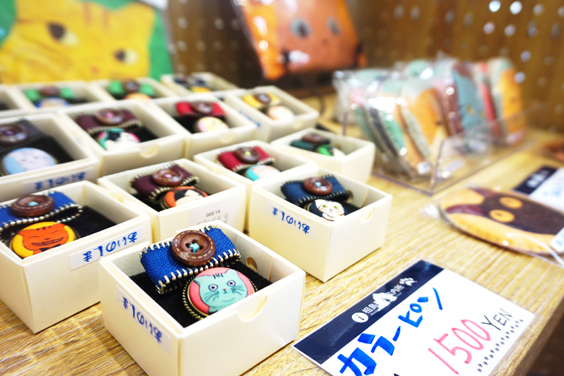 相島 (Ainoshima)
Address: Ainoshima, Ooaza, Shingu-machi, Kasuya-gun, Fukuoka-ken JAPAN
新宮 navi (Shingu navi) [Ainoshima introduction page]:
http://shingu-navi.jp/kankou/183/
* All information correct as of August 2019.
REPORTER PROFILE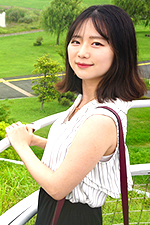 Hi, I am Seoyeon! I am from Korea. I work in the Fukuoka Prefectural Offices as a Coordinator for International Relations (CIR). I want to visit lots of places all over Fukuoka!
---
■ Favorite Fukuoka food: Udon, Motsunabe, "Hakata ShinShin Ramen," and Hiyoko Sweets.
■ Hobbies, special skills: scuba diving, cooking, travel, playing piano, looking for places to eat
■ Favorite Musicians: 米津玄師 (Yonezu Kenshi), 上北健 (Kamikita Ken), and back number
■ Favorite "ゆるキャラ" (Yuru-chara / Local Mascot): くまモン (Kumamon) - Kumamoto -, いとゴン (Itogon) - Itoshima-shi, Fukuoka-ken -, なんじぃ(Nanji) - Nanjo-shi, Okinawa-ken -