Battle Of The Toys 2018, kembali hadirkan Tetsuo Kurata sang Kamen Rider Black(5/7)
Hal paling menarik yang menjadi perhatian para pengunjung adalah booth dari Tamashii Nations, yang secara khusus memperingati 30 tahun Kamen Rider Black RX, sehingga banyak action figure Kamen Rider Black dan Black RX keluaran mereka yang dipajang di BOTT 2018.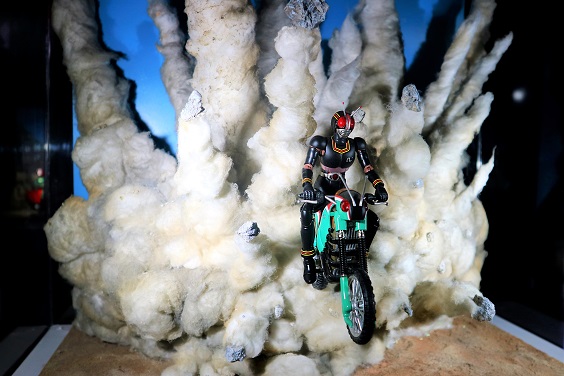 Display dari Tamashii Nations: Kamen Rider Black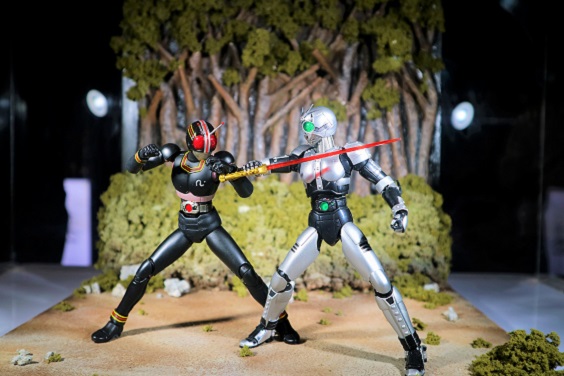 Kamen Rider Black vs Shadow Moon
Yang membuat booth ini semakin special adalah terpampang kostum Kamen Rider Black RX yang asli dan juga senjata Kamen Rider Black RX yang sangat ikonik terpajang di booth Tamashii Nations. Tak hanya dipajang, senjata Kamen Rider Black RX yang bernama "Revolcane" ini juga bisa dibeli oleh para pengunjung. Revolcane yang merupakan barang premium dari Tamashii Lab ini bisa di pre-order seharga Rp 2.700.000,00, dan sudah tersedia di bulan Oktober tahun ini. Kelebihan dari Revolcane yaitu bisa mengeluarkan suara dan bercahaya sama seperti yang ada di seri Kamen Rider Black RX.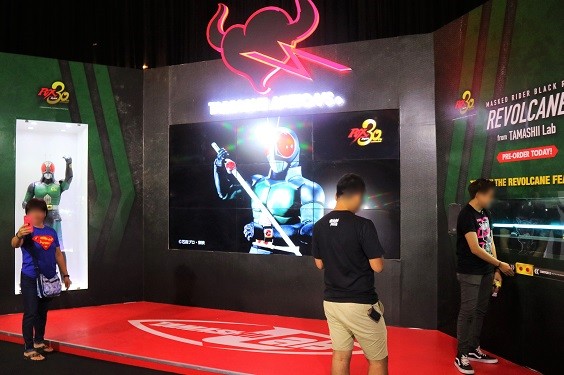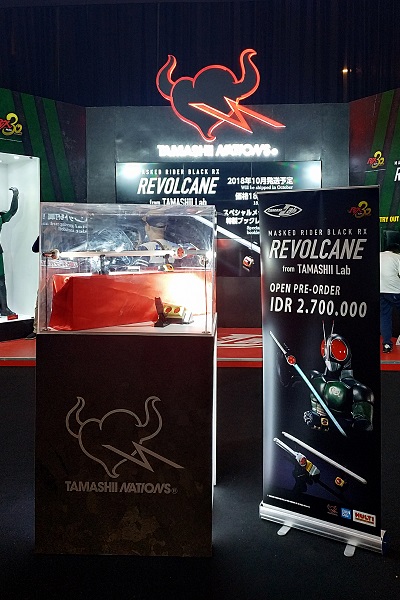 Klik gambar untuk mengakses halaman selanjutnya
>> "Battle Of The Toys 2018" Event Report - ATAS
>> EVENT SNAPS - ATAS