[Hot Spots] Aruaru City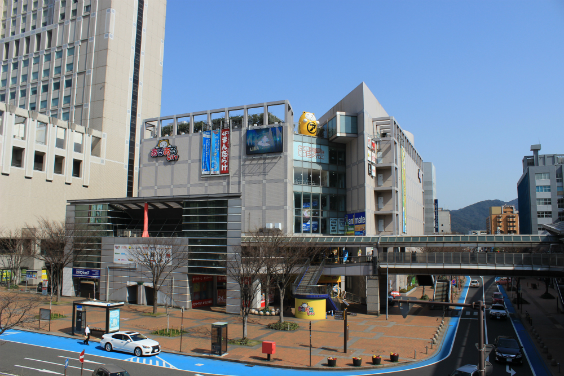 Pusat subculture di Kitakyushu!!
Didirikan pada 2012 lalu, "Aruaru City" merupakan salah satu pusat perbelanjaan besar yang menghadirkan berbagai jenis produk, termasuk manga, anime, games, dan juga figurin.
Selain toko klasik subculture seperti "Mandarake" dan "Animate," fasilitas ini juga menjadi rumah untuk 28 toko dan retailer lainnya. (Informasi per 2015)
Selain mengadakan event mereka sendiri, yang sering menghadirkan idols maupun voice actor, Aruaru City juga berkontribusi dalam strategi pemasaran pariwisata Kitakyushu, dan telah menjadi wajah Kitakyushu dengan tanggung jawab sebagai pusat "subculture"! Ke depannya, diprediksikan bahwa Aruaru City akan terus berkembang menjadi lebih baik lagi.
Berlokasi di pusat kota Kitakyushu, 2 menit jalan kaki dari Kokura Station, jumlah turis pengunjung dari baik dalam maupun luar Jepang terus meningkat.
Terdapat berbagai jenis toko dan fasilitas menarik di "Aruaru City" untuk dijelajahi. Berikut adalah tempat-tempat rekomendasi kami!
<Klik gambar untuk keterangan lebih lanjut.>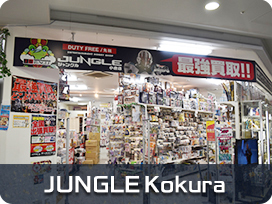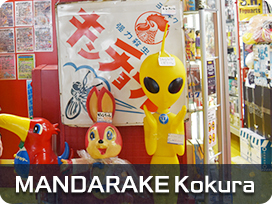 Aruaru City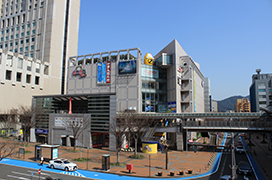 Sebuah pusat perbelanjaan yang didedikasikan untuk berbagai jenis subculture, "Aruaru City" merupakan rumah untuk berbagai merchandise, seperti anime, manga, figurin, dan games. Kalian dapat menemukan berbagai anime goods dan komik, tapi bukan itu saja! Di sini juga terdapat anisong cafe, panggung komedi, idol events, dan masih banyak lagi, fasilitas perbelanjaan ini dipenuhi dengan keceriaan dan suasana yang seru. Jangan lewatkan kabar dari kami tentang daya tarik tempat ini dan keceriaan para pengunjung dari berbagai golongan umur!

Alamat: Aruaru City, 2-14-5 Asano, Kokurakita-ku, Kitakyushu-shi, Fukuoka-ken
Akses: [JR] Dari the Shinkansen Exit Kokura Station, ikuti trotoar ke arah kanan (± 2 menit jalan kaki).
Stores: KITAKYUSHU MANGA MUSEUM / SMILE STATION / SUPOJI Aruaru City Kokura / MANDARAKE / animate / Card Labo / GAMERS / Melonbooks / lashinbang / LAWSON Aruaru City / MACHI★ASOBI Cafe / JUNGLE / Jiku Chushin-ha Kokura / G-stage / ROBOT ROBOT / AMPnet Kokura / The GIRAVANZ Kitakyushu Official Store "Gira Square" / Pearllady Kokura / Kyo-Taco Aruaru City Kokura / Media Cafe POPEYE / American Golf Kokura / Apamanshop Kokura Station Shinkansen Exit / Saizeriya / SoundBoogie / Korokke Club / Hunaudieres / Fabbit / Kid's US.LAND Aruaru City
Website (Bahasa Jepang): http://aruarucity.com
Artikel Terkait
Link Eksternal
PRESENTS
Semua informasi hadiah asianbeat Present Campaign!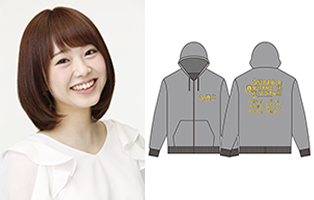 * Win a "Super Anisong Ichiban!!!!" live item (parker) signed by Touko Nakamura!
[Details] Click
HERE
!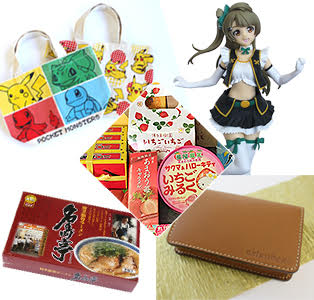 * [BERHADIAH!] Ayo Berpartisipasi Dalam Survey Pembaca dan Menangkan Hadiah Menariknya!
[Details] Click
HERE
!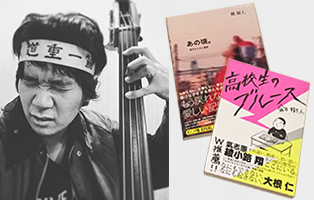 * Win a book "Ano koro ~ Danshi kashimashi monogatari ~" or a "Kokosei no Blues" written by Mikito Tsurugi!
[Details] Click
HERE
!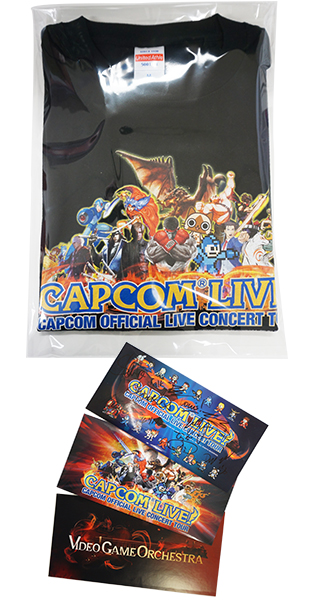 * Win a "CAPCOM LIVE!" Tshirt and a set of stickers!
[Details] Click
HERE
!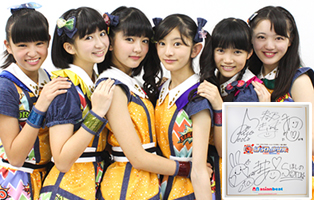 * Win a signed card from Batten Show Jo Tai!
[Details] Click
HERE
!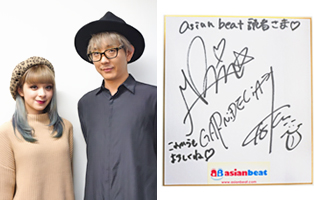 * Win a signed card from GARNiDELiA!
[Details] Click
HERE
!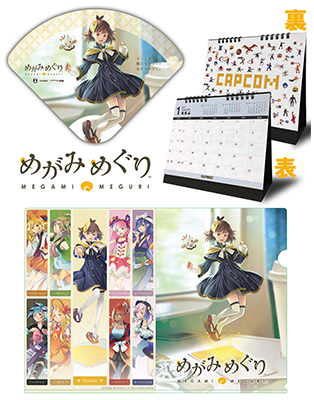 * Win communication game "Megami Meguri" goods!
[Details] Click
HERE
!