#5 Perjalanan Lolita di China! Lolita fashion China terus berkembang!

Saat ini ada lebih dari 200 merk fashion Lolita China!
Belakangan ini, lolita fashion telah menjadi sangat populer di China, dan hampir secara rutin, saya diundang ke beberapa event sebagai tamu. Tapi sampai saat ini, kebanyakan saya hanya ke Shanghai dan Beijing. Ini berubah ketika pada bulan Juli, saya datang ke kota yang berbeda tiap minggunya; Guangzhou, Nanjing, Nanchang, dan kemudian Jingdezhen. Ini mengingatkan kembali saya betapa luasnya China!
Selain itu, tempat-tempat yang saya kunjungi kali ini belum pernah saya kunjungi sebelumnya. Ada beberapa tempat yang bahkan belum pernah saya dengar sebelum saya datangi, jadi saya sempat mencari-cari info di internet. Juga, beberapa tempat yang saya kunjungi tidak memiliki akses penerbangan langsung dari Jepang, jadi untuk pertamakalinya saya bepergian dengan menggunakan bullet train China. Saya merasa senang bisa mengalami berbagai hal di China. Saya didampingi seorang penterjemah, dan kami menaiki bullet train China bersama-sama. Saya juga sedikit terkejut, ada banyak sekali orang di stasiun!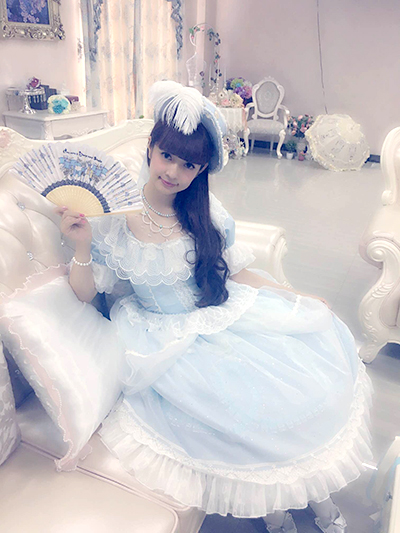 Bisa diundang ke berbagai kota di China membuat saya merasa fashion lolita sedang menyebar di seluruh China. Ini sesuatu yang membuat saya merasa senang! Di edisi "Gothic&Lolita Bible" di mana saya muncul, bahkan ada satu halaman khusus untuk memperkenalkan brand fashion lolita China.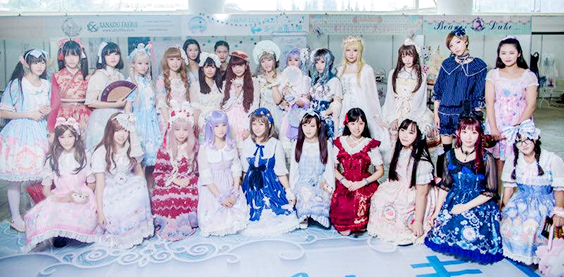 Pada dasarnya, saya berpartisipasi dalam event terkait anime, yang biasanya juga mengadakan lolita fashion show, talkshow, dan sesi tanda tangan! Akhir-akhir ini jumlah merk fashion lolita China terus bertambah; saya dengar saat ini sudah melebihi 200!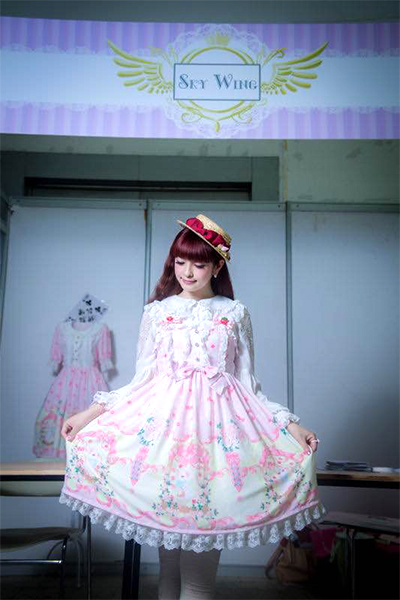 Lolita fashion show benar-benar menjadi ajang pertunjukan merk lolita fashion China. Kenyataannya, tiap pakaian yang saya kenakan dalam foto-foto ini adalah dari merk lolita fashion China! Banyak gadis lolita hadir dalam event ini, dan mereka tahu siapa saya, dan saya merasa sangat terkesan!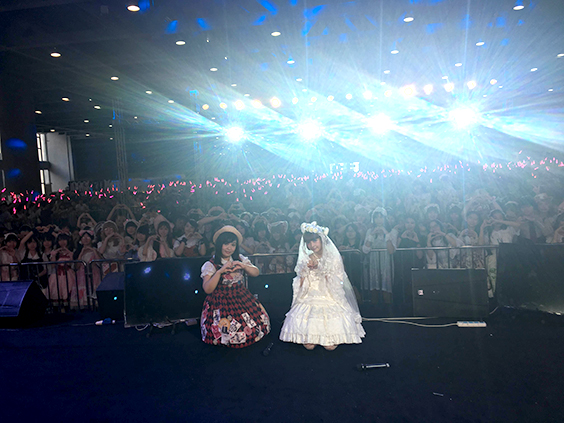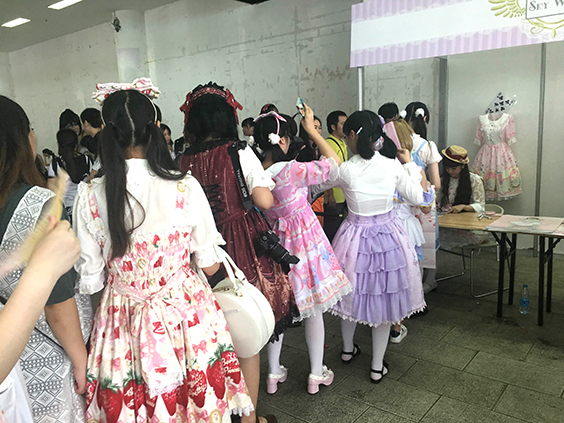 Merk-merk lolita fashion yang tampil dalam pertunjukan ini mencakup berbagai genre lolita, termasuk ama-loli (sweet lolita), cla-loli (classical lolita), dan juga goth-loli (gothic lolita), sesuatu yang menarik untuk dilihat! Saat ini saya berencana untuk pergi ke lebih banyak tempat yang belum pernah saya kunjungi saat ini, seperti Wuhan dan Chongqing. Lolita fashion di China terus bertumbuh semakin besar! Saya akan terus berusaha maksimal untuk membawakan kabar kepada kalian dari perjalanan lolita saya di China!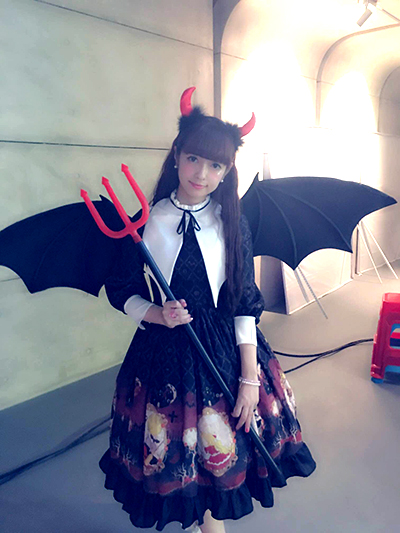 BTW, Chinese food favorit no.1 saya adalah hot pot! Kapanpun saya ada di China, saya selalu makan hot pot ke manapun saya pergi!
Misako Aoki
PROFIL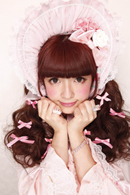 Misako Aoki
Lolita model, perawat, dan Presiden the Japan Lolita Association

Model untuk KERA dan the GOTHIC & LOLITA BIBLE, dan juga bekerja sebagai perawat.
Ditunjuk sebagai Kawaii Ambassador (Lolita Fashion Representative) oleh Kementrian Luar Negeri Jepang pada 2009. Telah mengunjungi dan menghadiri event di lebih dari 30 kota dalam 20 negara berbeda. Saat ini memiliki banyak fans dari mancanegara.

Terlibat dalam pembentukan the Japan Lolita Association, merilis buku "Lolita Fashion Book," juga telah bekerja dalam pengembangan dan promosi produk-produk baru. Berkontribusi dalam aktivitas mempromosikan Lolita Fashion.

Misako Aoki official Blog: http://lineblog.me/aokimisako/
Misako Aoki official Twitter:@aokimisako
Misako Aoki official Instagram:
https://www.instagram.com/misakoaoki/
Comment section ini adalah tempat bagi pembaca untuk memberikan pendapat dan komentar. Komentar yang tidak sesuai dapat dihapus oleh pihak asianbeat, karena itu tolong tulis komentar dengan sopan. Terima kasih!