#5 Lolita travels in China! Chinese lolita fashion continues to get bigger and bigger!

There are now more than 200 Chinese Lolita fashion brands!
Recently, lolita fashion has become really popular in China, and I get invited to events over there as a guest quite frequently. But up until now I've mainly been going to Shanghai and Beijing. That changed in July, as each week saw me go to a different city; Guangzhou, Nanjing, Nanchang, and then Jingdezhen. It really made me realize again just how big China is!
And on top of that, everywhere I visited was a place that I hadn't been to before. Some of the places I hadn't heard much about before going, so I had to read up about them out on the internet. Also, Japan doesn't have a direct flight with some of the places we visited, so I got to go on the Chinese bullet train for the first time. I had so much fun and experienced all kinds of things in China. I traveled with an interpreter, so we actually rode the Chinese bullet train together! There were so many people at the station, it was quite a surprize!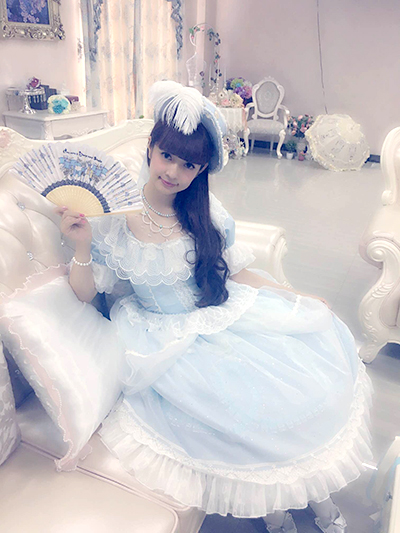 Being invited to various different Chinese cities has really made me realize that lolita fashion is spreading throughout the whole of China. And that's something which makes me so happy! In the recent edition of "Gothic&Lolita Bible" that I appeared in, there was even a page that was just introducing Chinese lolita fashion brands.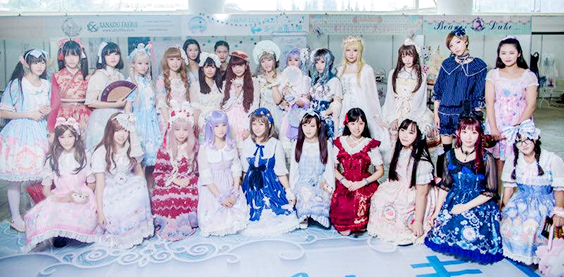 Basically, I participate in anime related events, in which there is usually a lolita fashion show, a talk, as well as a signing session! Recently the amount of Chinese Lolita fashion brands has been increasing; it is said that there are now more than 200!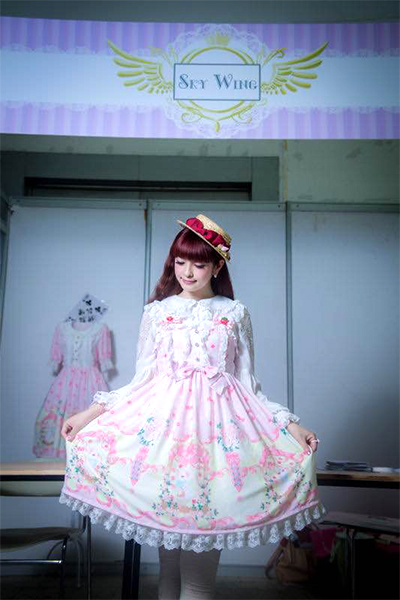 The lolita fashion show was a real showcase of Chinese lolita fashion brands. In fact, every outfit that I'm wearing in these photos is from a Chinese lolita fashion brand! Lots of lolita girls came to the event, and they knew who I was and I felt so moved!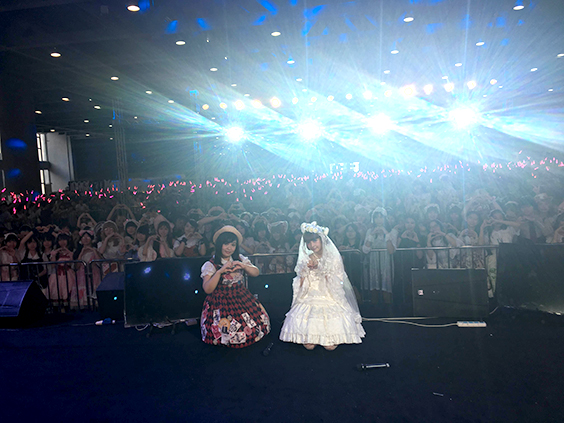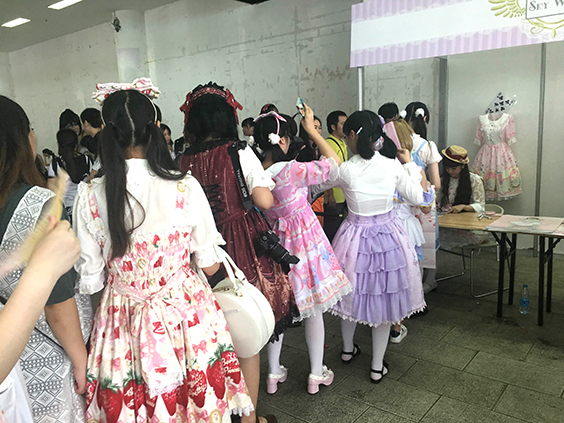 The lolita fashion brands that were featured in the show covered all the different types of lolita genre, including ama-loli (sweet lolita), cla-loli (classical lolita), as well as goth-loli (gothic lolita), which was so great to see! I'm now planning to go to even more places that I haven't visited yet, like Wuhan and Chongqing. Lolita fashion in China is getting bigger and bigger! So I'll do my best to keep on bringing you all the latest from my lolita travels in China!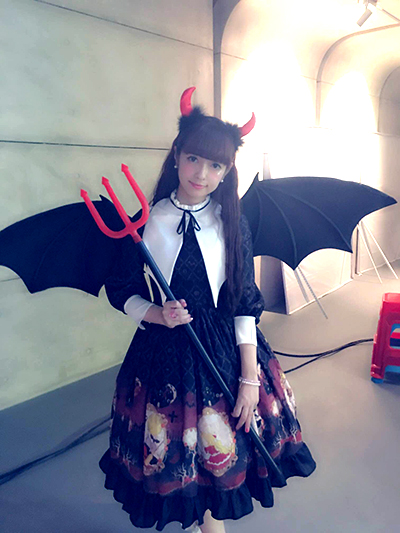 Oh, by the way, my number one favorite Chinese food has to be hot pot! Whenever I'm in China, I have Chinese hot pot every place I go!
Misako Aoki
PROFILE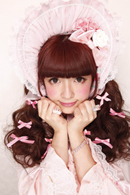 Misako Aoki
Lolita model, nurse, and President of the Japan Lolita Association

Models for KERA and the GOTHIC & LOLITA BIBLE while also working as a nurse. Was appointed as a Kawaii Ambassador (Lolita Fashion Representative) by the Ministry of Foreign Affairs in 2009. Has visited and attended events in over 30 cities across 20 countries and regions. Now has countless overseas fans.

Involved in setting up the Japan Lolita Association, has released "Lolita Fashion Book," has also worked in the development and promotion of new products. Contributes to activities that promote Lolita Fashion.

Misako Aoki official blog: http://lineblog.me/aokimisako/
Misako Aoki official website: http://www.misakoaoki.com/
This comment section is for readers to leave opinions and comments. Inappropriate comments may be deleted, so please remember to be respectful. Thank you!