Game smartphone dengan seiyū terkenal Enoki Junya dan Han Megumi: ENGAWADANSHI TO KEMONOTAN dirilis!

Jalani slow life yang rileks dengan cowok ramah dan monster Tora!

Perusahaan pengembang game asal Fukuoka, GANBARION, merilis titel self-published ketiganya yang berjudul "ENGAWADANSHI TO KEMONOTAN" (disingkat En-dan)! Yang menjadi latar game ini adalah wilayah yang kaya akan keindahan alam, Sakamoto. Pemeran utama (player) yang datang ke tempat itu untuk menyembuhkan diri dari suatu penyakit misterius, tinggal bersama cowok iyashi-kei (lit. membuat rileks, ramah, baik) Yotaro dan monster yang agak arogan tapi tidak mengesalkan, Tora. Saat tinggal di sana, player mengetahui bahwa penyakitnya disebabkan oleh monster yang meresahkan orang-orang, "Ookemono," dan mulai bertualang mencari Ookemono bersama dengan Yotaro dan Tora. Nikmati petualangan di mana para protagonis membangun ikatan dan bekerja sama membasmi Ookemono sambil memasak dengan sayuran dari kebun sendiri--yang menjadi asupan pertumbuhan Tora--dalam cerita "friendship-adventure"ini.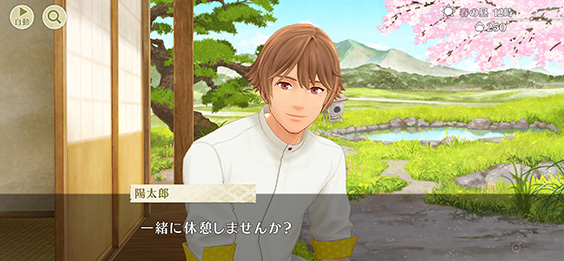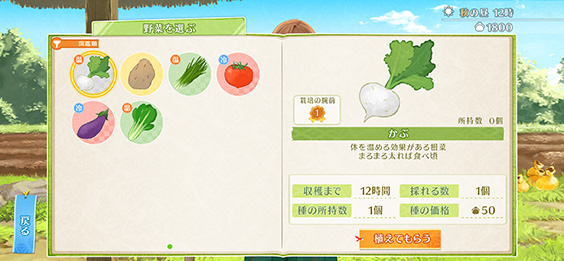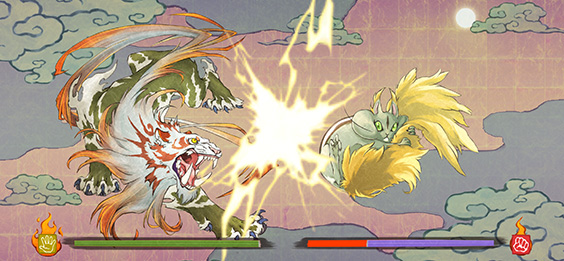 Yang memerankan Yotaro adalah seiyū Enoki Junya yang juga memerankan tokoh utama anime terknal "Jujutsu Kaisen", Itadori Yuji, dan Tora diperankan oleh Han Megumi, pengisi suara Gon Freecss di anime "HUNTER×HUNTER"! Saat mencoba game ini, hati rasanya dibuat meleleh oleh suara hangat Yotaro yang cemas akan kondisi player, serta pemandangan empat musim dan kicauan burung di engawa (beranda kayu di rumah tradisional Jepang). Saking santainya, hampir lupa untuk membasmi monster! Versi Nintendo Switch™ juga direncanakan untuk rilis tahu ini. Jangan dilewatkan! (Dept. Editorial: Non)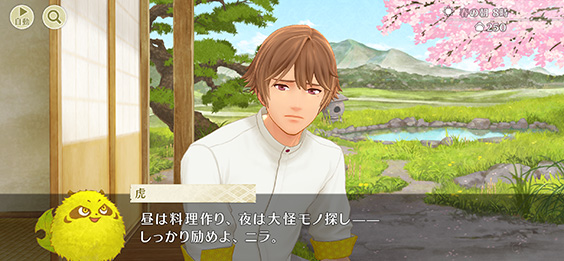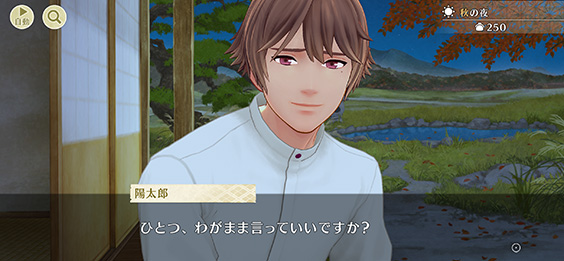 * Game ini tersedia dalam bahasa Jepang
INFORMASI
- Title: 縁がわ男子とけものたん / ENGAWADANSHI TO KEMONOTAN
- Available at: App Store / Google Play™, Nintendo Switch™ 2021 (rencana)
- Cost: Gratis, dengan pembelian dalam aplikasi
- Planning, Project development/distribution: GANBARION Co., Ltd.
- Cast: Enoki Junya (陽太郎/Yotaro), Han Megumi (虎/Tora)
- INFORMATION
Official Website:
https://ganbarion.com/jp/endan/
Twitter:
@endan_jp
©2021 GANBARION Co., Ltd.
Artikel Terkait
PRESENTS
Semua informasi hadiah asianbeat Present Campaign!
◆ Winner announced! Menangkankartu yang telah ditandatangani oleh Aoyama Yoshino dan Suzushiro Sayumi!
◆ Winner announced! Menangkankartu yang telah ditandatangani oleh Okasaki Miho, Kumada Akane, dan MindaRyn!
◆ Winner announced! Menangkan Movie "Tensura" official acrylic smartphone stand dan Rimuru eco bag!