From Fukuoka to the rest of the world! "GANBARION" has released its first smartphone app "GOLONDIA" into the overseas market!

From Fukuoka to the rest of the world! Compete and compare your scores with friends across the globe!

On 24th September, Fukuoka-based game company "GANBARION" released "GOLONDIA," its first app designed for smartphones into the overseas market!
An action game that can be enjoyed by everyone!
"GOLONDIA" is a flick action game, which incorporates elements of air hockey and pinball, giving gamers the chance to flick and knock down their enemies by controlling cool and unique characters! It's easy to play, with the game responding to a touch on any part of the screen, and can be enjoyed by anyone at any age.

Players move to the next level if they clear a stage. At the time of this release, there are more than 200 stages to tackle! The game can be synced to Facebook, which not only allows you to compete and compare your scores with people throughout the world, but also allows gamers to make, as well as keep in contact with friends. This is one of the real joys of "GOLONDIA!" The app has already been released in Japan, so be sure to keep an eye out for the cute and lovable characters that feature in the game! (Editorial Dept.: Gon)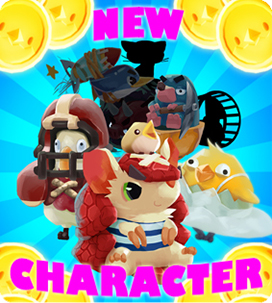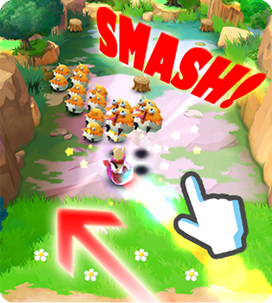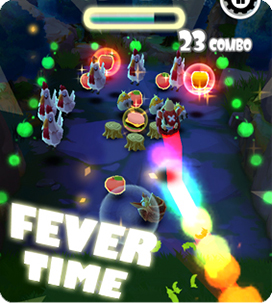 GOLONDIA
Genre
:Flick Action
System Required
:iOS7.1 or higher (iPhone 5 or later recommended.) Android4.1 or later (There are some machines incompatible.)
Date of Release
:Now on Available
Playing Fee
:Completely free to play. However, some in-app items are available with real currency.
Development/Release
:GANBARION Co., Ltd.
Official Information
Official Site:
http://golondia.com/
Official Facebook Page:
https://www.facebook.com/GOLONDIA
GANBERION is the company developing console games for the main, with vision "to become company that makes game that loved for a long time". We are strong at developing action games, and had developed a lot of popular character games.
Official Site:
http://www.ganbarion.co.jp/english/corporate
Official Twitter:
https://twitter.com/ganbarion
©2015 GANBARION Co., Ltd.
External Links