[Momochihama Area] Fukuoka Tower Christmas present

Tahun ini sedikit berbeda dengan tahun-tahun sebelumnya! Nikmati dari berbagai sudut pandang berbeda!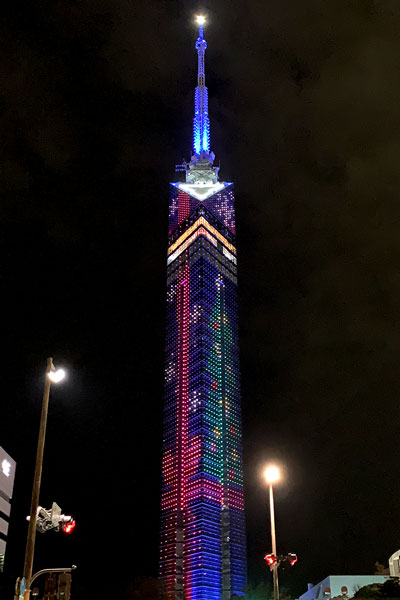 Dengan desain yang berbeda di sisi kiri dan kanan! Pohon natal, dan hadiah yang dikemas dengan pita berwarna merah
Mulai dari sakura, ikan mas, hingga halloween - Illumination Fukuoka tower hadir di berbagai musim dengan desain menarik. Hingga 25 Desember mendatang, Fukuoka Tower hadir dengan winter illumination bertema natal♪ Fukuoka Tower pun berubah menjadi satu hadiah natal besar yang dibungkus dengan pita berwarna merah! Pohon natal dengan ornamen berwarna merah dan keemasan, dan motif salju yang terlihat dalam illumination membuat suasana semakin romantis♪ Juga ada Santa Claus dengan kereta seluncurnya yang ditarik oleh rusa kutub! Berbagai ekspresi Fukuoka Tower bisa kalian nikmati dari berbagai sudut pandang yang berbeda. Ayo berkunjung ke Fukuoka Tower!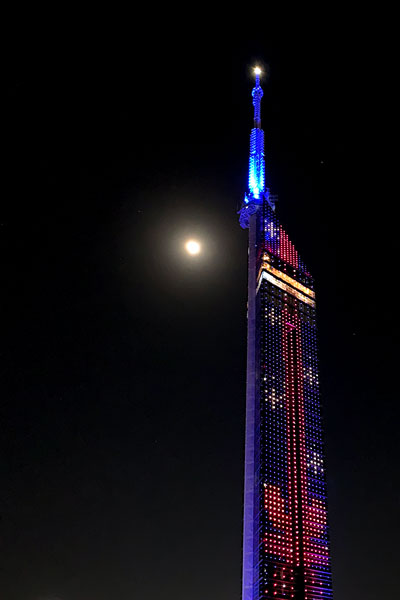 Juga indah berdampingan dengan bulan purnama!
Tampak berbeda ketika dilihat dari bawah, dengan kesan yang lebih tajam dibandingkan biasanya!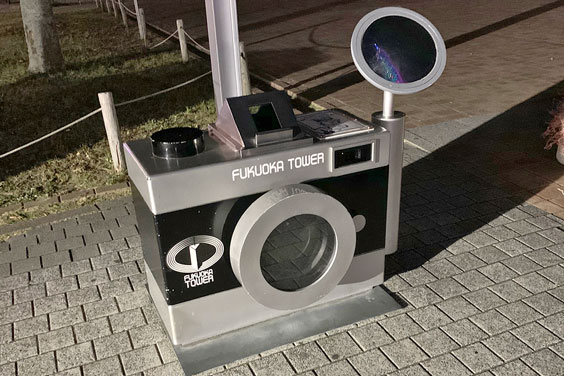 Monumen berbentuk kamera yang membuat mengambil foto kenang-kenangan dengan latar Fukuoka Tower semakin praktis!
Fukuoka Tower Christmas present
- Lokasi: Fukuoka Tower (2-3-26 Momochihama, Sawara-ku, Fukuoka-shi Japan)
- Periode: Jumat 13 November 2020 - Jumat 25 Desember 2020
- Waktu Illumination: 17:00-23:00 *24 dan 25 Desember, illumination berlangsung hingga pukul 24:00
- Official Website (Halaman perkenalan illumination):
https://www.fukuokatower.co.jp/lightup/
Artikel Terkait

PRESENTS
Semua informasi hadiah asianbeat Present Campaign!
* "A local specialty set discovered during the trip to Tagawa Area giveaway! Apply by Mon. 11 Jan. 2021 (JST)!