[Momochihama Area] Fukuoka Tower Christmas present

Enjoy this year's stunning view from different angles!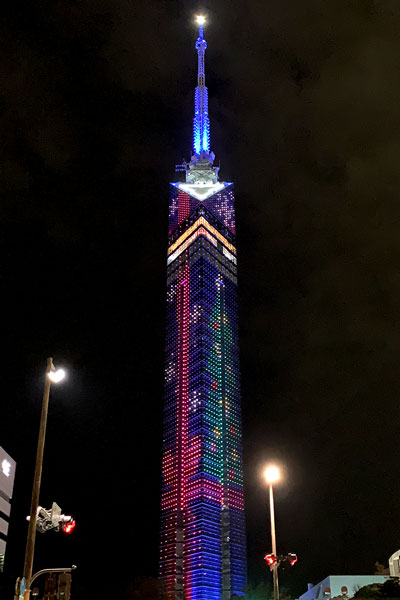 Different designs for left and right ― a Christmas tree and a gift wrapped with red ribbon!
Cherry blossoms, goldfish, Halloween...the Fukuoka Tower Illumination impresses everyone with different looks according to different seasons, and it is now in Christmas theme♪ The entire tower is "wrapped" with a red ribbon and has become a big Christmas gift! You can see snowflakes and the lovely Christmas tree decorated in red and yellow, as well as the cute Santa on a sleigh pulled by reindeers from side to side. What a romantic view♪ This year, the Fukuoka Tower is gives a new kind of appearance, as the view changes from different angles. Don't miss the chance to see these wonderful lights!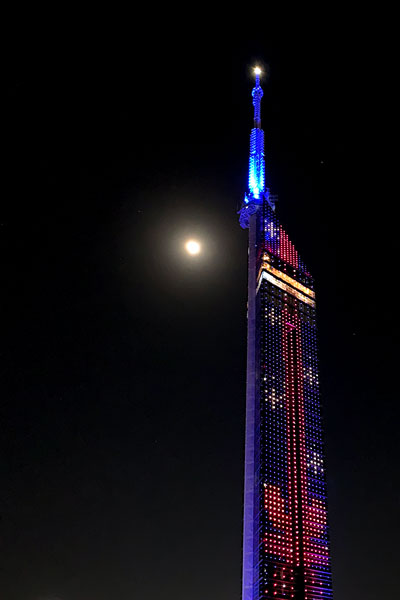 Such a stunning view when the full moon's in!
The tower looks sharper than usual when it's viewed from directly below!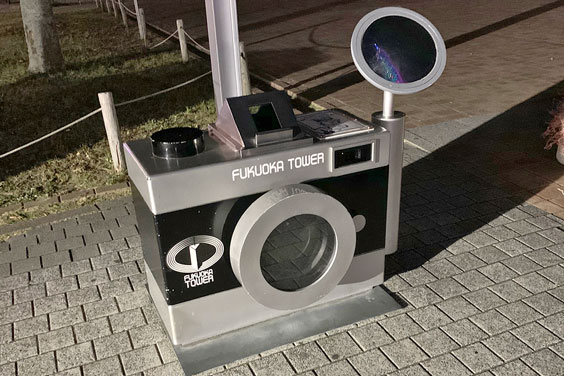 This big camera-shaped object helps you to easily take a selfie with the tower as the background!
Fukuoka Tower Christmas present
- Location: Fukuoka Tower (2-3-26 Momochihama, Sawara-ku, Fukuoka-shi Japan)
- Periode: Friday 13 November 2020 - Friday 25 Desember 2020
- Waktu Illumination: 17:00-23:00 *Light up time will be extended until 12 am on 24 & 25 Dec (Thurs & Fri)
- Official Website (Information of illumination):
https://www.fukuokatower.co.jp/lightup/
Related Articles