[Area Tenjin] OshimaIMS The Last Christmas 2020

Last Christmas dipenuhi desain dengan berbagai harapan terhadap "masa depan"!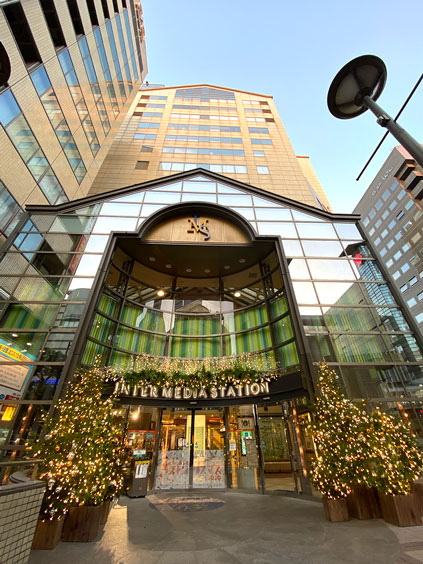 Dikarenakan rencana redevelopment area Tenjin, IMS (Fukuoka City) akan ditutup pada musim panas 2021. Event natal "Oshima IMS The Last Christmas 2020" saat ini sedang berlangsung! Salah satu highlight kali ini adalah illumination dengan tema "THE LAST CHRISTMAS - Sora Mau Mirai e no Hikari - (lit.: Cahaya yang menari di langit menuju masa depan)! Symbol tree dengan tinggi sekitar 5.5m dari atrium IMS Plaza B2F, dan illumination ornamen gantung dengan panjang 12m menghiasi area atrium dengan kemilau yang indah, menghadirkan suasana seperti berada di dunia dongeng. Mengekspresikan harapan orang-orang yang berubah menjadi cahaya dan beterbangan ke langit, illumination ini didesain untuk menghantarkan harapan orang banyak terhadap masa depan! Pohon-pohon yang menghiasi illumination kali ini termasuk symbol tree merupakan pohon fir asli yang bisa digunakan ulang. Selain itu, juga ada "Mirai ni todoku Christmas Card (lit.: Kartu natal yang dikirimkan ke masa depan)" yang merupakan surat berisi kesan para pengunjung yang datang selama bulan Desember, yang akan dikirimkan kepada para pengunjung setahun berikutnya, dan berbagai program lainnya yang menghubungkan para pengunjung ke "masa depan". Pengunjung bisa menikmati suasana dunia penuh salju dalam event di mana mereka menurunkan salju di gedung ini!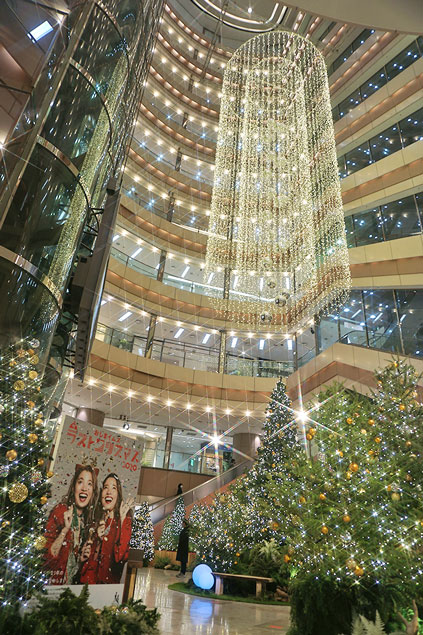 Ruang dengan konsep "Hikari no Mori (lit.: Hutan Cahaya)" yang indah dan mempesona!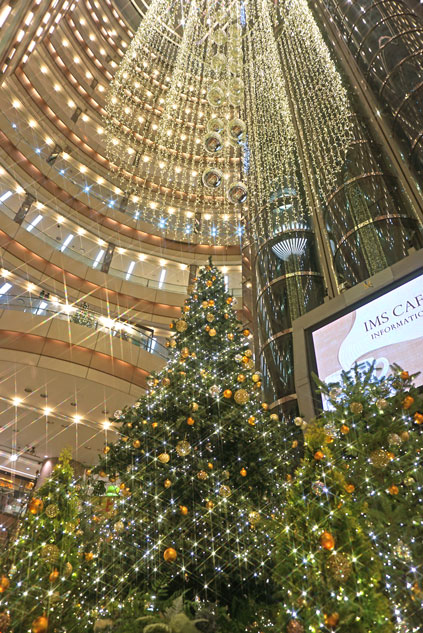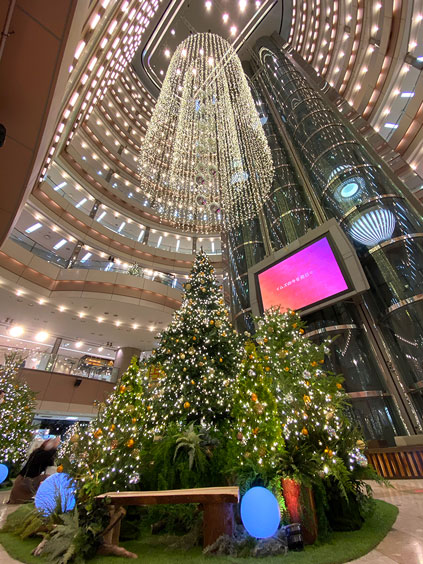 Illumination di area atrium tampak seolah ada cahaya yang bersinar dari tengah atrium♪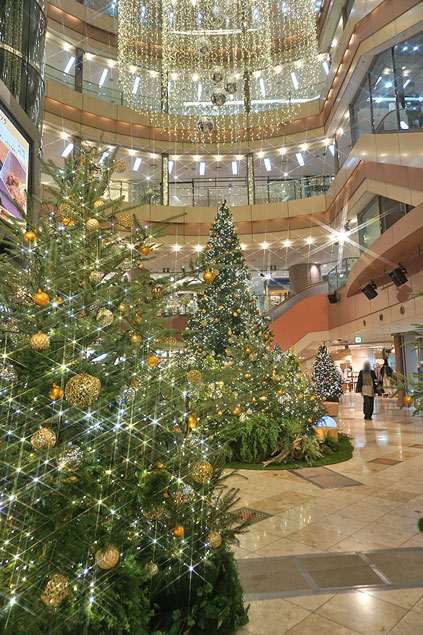 Oshima IMS The Last Christmas 2020
- Alamat: 1-7-11 Tenjin, Chuo-ku, Fukuoka-shi Japan
- Periode: Rabu, 11 November 2020 - Jumat, 25 Desember 2020
- Waktu Illumination: 10:00 - 24:00
- Official Website:
https://ims-tenjin.jp
Artikel Terkait

PRESENTS
Semua informasi hadiah asianbeat Present Campaign!
* "A local specialty set discovered during the trip to Tagawa Area giveaway! Apply by Mon. 11 Jan. 2021 (JST)!