[Tenjin Area] OshimaIMS The Last Christmas 2020

The last Christmas that relates to the "future"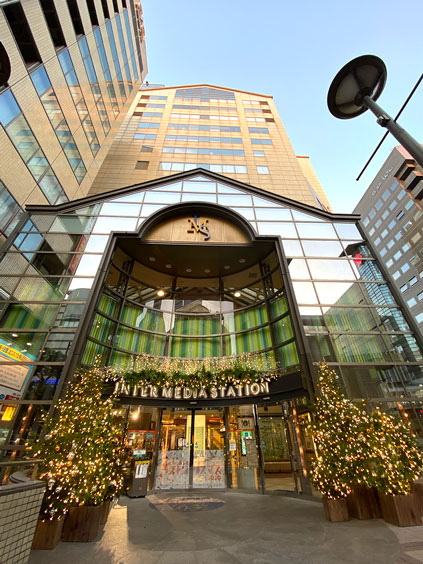 A shopping complex in Tenjin, Fukuoka City, IMS (Inter Media Station), will be closing in summer 2021 due to redevelopment of the Tenjin area. One of the highlights of the ongoing Christmas event "OshimaIMS The Last Christmas 2020" is the illumination themed "THE LAST CHRISTMAS - Light to the Future -"! There is an iconic tree with the height of approx. 5.5m rises in the square of IMS Plaza on the second basement floor, and a magnificent decoration of about 12m glittering in the atrium, creating a fantastic world of light. The idea is said to have been inspired by the "future", with the thought of everyone's wishes could become the light and rise to the sky! Besides the iconic tree, most of the trees displayed are made of real fir that can be reused. Moreover, in December, visitors can join the "Christmas Card to the Future" event and look forward to receiving letters one year later. There are so many future-related ideas! Also, don't miss the indoor snowfall event and immerse yourself into the dreamy moment!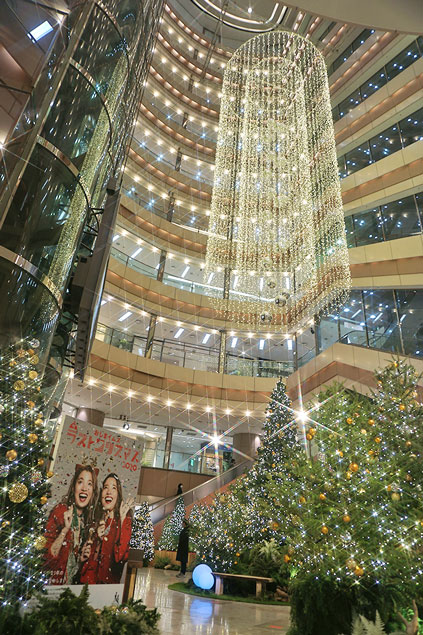 The imaginary "forest of light" is breathtakingly beautiful!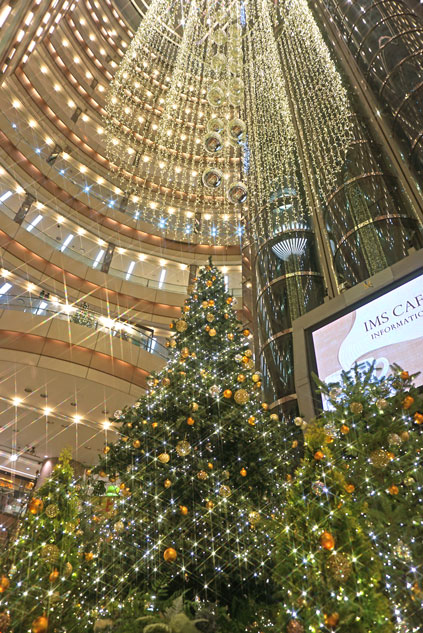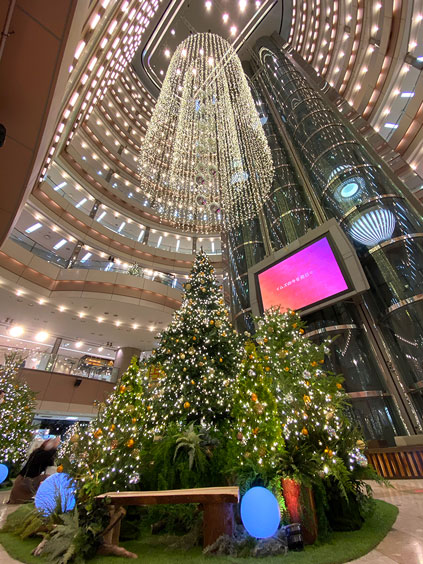 The illumination of the atrium glitters as if a flash of light in the centre.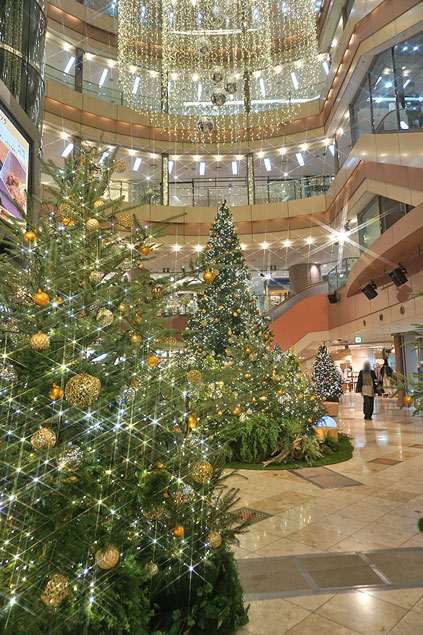 OshimaIMS The Last Christmas 2020
- Address: 1-7-11 Tenjin, Chuo-ku, Fukuoka-shi Japan
- Period: Wednesday 11th November 2020 - Friday 25th December 2020
- Light up times: 10:00 - 24:00
- Official Website:
https://ims-tenjin.jp
Related Articles