Pembukaan Japanese Film Festival 2018 - Indonesia di kota Bandung(1/2)

Japanese Film Festival (JFF) adalah acara yang bertujuan memperkenalkan budaya Jepang secara utuh melalui pemutaran film Jepang, sekaligus wadah bagi para penikmat film untuk memperoleh dan berbagi informasi mengenai film-film Jepang. JFF diselenggarakan oleh Japan Foundation lewat proyek "The JFF: Asia - Pacific Gateway Initiative" (JFF APAC) sejak tahun 2016. Tahun 2018 ini JFF telah diselenggarakan di 14 negara yaitu 10 negara ASEAN, Australia, India, China, dan Rusia yang baru bergabung dalam JFF APAC tahun ini.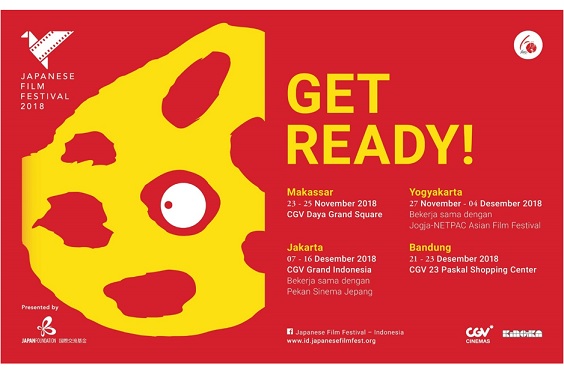 JFF 2018 di Indonesia digelar sepanjang bulan November hingga Desember di 4 kota: Makassar, Yogyakarta, Jakarta, dan Bandung. Penyelenggaraan JFF di kota Bandung ini menjadi spesial karena selain diadakan pertama kali, juga menjadi acara puncak rangkaian JFF 2018 di Indonesia, sekaligus penutup dari rangkaian perayaan ulang tahun ke-60 hubungan diplomatik Indonesia dan Jepang.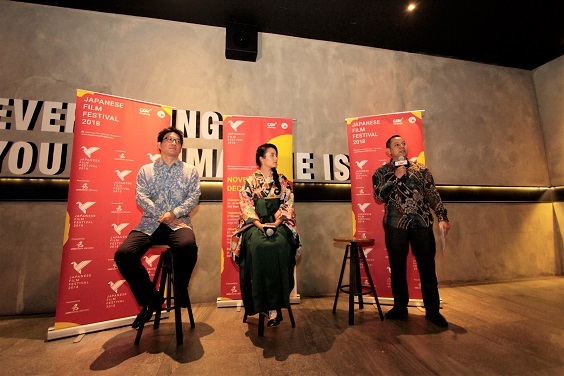 Bpk. Tsukamoto Norihisa, Chelsea Islan, Bpk. Maradona dalam press conference JFF 2018 di Bandung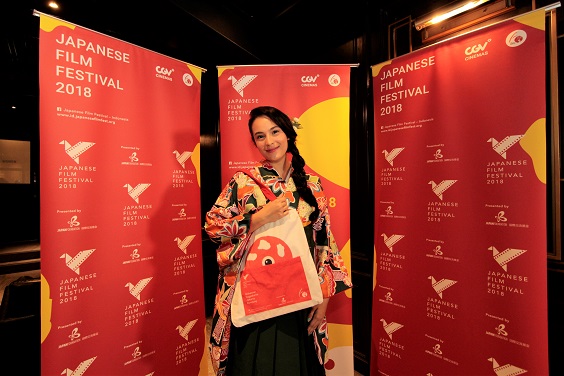 JFF 2018 di Bandung berlangsung sepanjang tanggal 21-23 Desember 2018 di CGV 23 Paskal Shopping Center. Ada 12 judul film yang ditayangkan, antara lain "Chihayafuru part 3", "The 8 Year Engagement", "Laughing Under the Clouds", "Color Me True", "Mary and the Witch's Flower", "One Cut of the Dead", "The Man from the Sea", "Perfect World", "Yakiniku Dragon", "Lu Over the Wall", "The Crimes That Blind", serta "Shoplifters".