Memperkenalkan berbagai video unik terkait tonkotsu ramen!!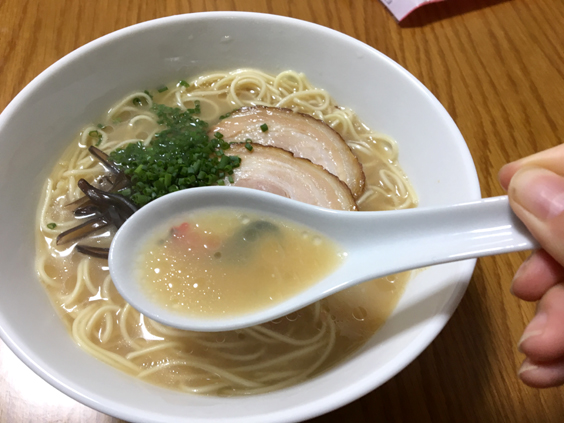 Ada berbagai jenis ramen di Jepang, seperti miso ramen, shoyu ramen, shio ramen, dan mungkin yang paling dikenal secara internasional adalah tonkotsu ramen yang berasal dari Fukuoka! Kali ini, kami akan memperkenalkan beberapa video unik yang menghadirkan topik tonkotsu ramen.
THE BIRTHPLACE OF TONKOTSU RAMEN FUKUOKA JAPAN (Fukuoka Prefecture)
Video komedi buatan Fukuoka Prefecture dengan tema orang-orang dari seluruh dunia berkumpul di Fukuoka untuk menikmati tonkotsu ramen. Pemandangan kota Fukuoka yang dihadirkan pada bagian akhir video pun terlihat menarik.


The origin of "Tonkotsu Ramen" (Tonkotsu ramen no hajimari) (Kurume City)
Video ini dibuat oleh Kurume City, yang juga dikenal sebagai kota asal tonkotsu ramen. Kisah dibalik lahirnya tonkotsu ramen dengan sup berwarna putih keruh ini digambarkan dengan animasi yang komikal.


BALICATA-Hardstyle Ramen- (TOMOHICO∞)
Video ini adalah karya dari musisi keliling TOMOHICO∞ (Nama panggung: INFINITY HARDSTYLE). Lagu berjudul "BALICATA-Hardstyle Ramen-" ini hadir dengan genre musik dance "Hardstyle" yang berasal dari Belanda, dengan beat bertempo cepat dan seruan "BALICATA!"


Ayo buat tonkotsu ramen semakin dikenal luas!! (Dept. Editorial: Mofer)
Artikel Terkait

Link Eksternal