Comiket Special Report: Cosplay and Itasha(1/16)

The crowds at this year's Comiket were a buzz with excitement! Even outside, around the periphery of Tokyo Big Sight, the cosplay event "Tonari de Cosplay-haku," or "Tona-Cos" for short (literally, 'the cosplay event next-door'), and the itasha exhibition "Auto Salone," were running at the same time and had their fair share of bustling crowds! In this report I'll introduce the cars and cosplayers that caught Misamisa's eye!
● First of all, yours truly, Misamisa (left). My friend and I decided to take part in summer Comiket this year as Hatsune Miku and co. of "Koi iro Byoutou"! I was a little nervous as it was my first time in this outfit but I worked hard on the make-up to pull it off! Even doubling up on the fake eye lashes… My friend Chiino (right) is a knock-out as "Kagamine Rin," right!?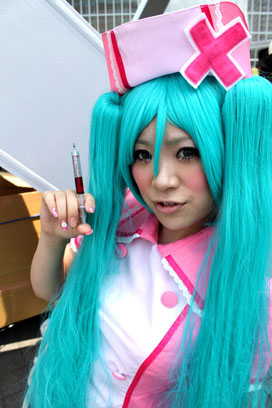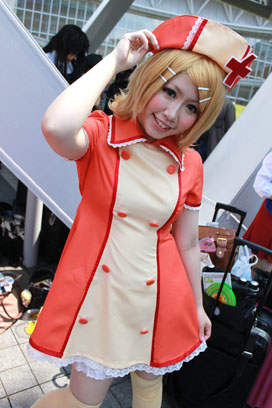 ⇒Let's Go to Comiket! TOP