Asian Kawaii Style Vol.19: Nana Soup from Hong Kong (3/4)
My Kawaii 1. Don't we look like twins?
Do you recognize the girl next to me?
Dolly-san
is a Hong Kong girl and appeared in Vol. 7 of this series. The two of us met at a Lolita Tea Party and because both of us had similar interests in Japanese culture and gourmet foods, we became fast friends.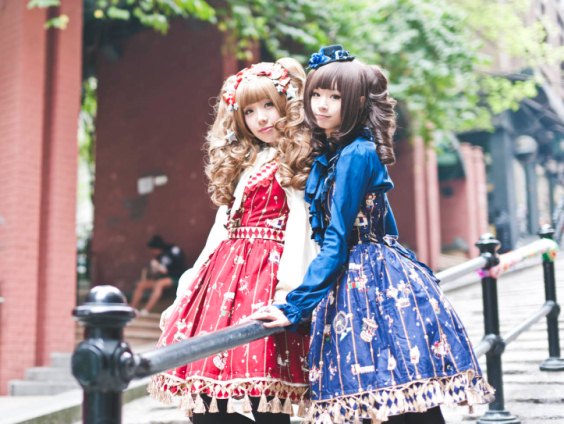 That day, we dressed like twins and walked along the cobbled streets of a town in Hong Kong called Central District. We stopped in front of a fancy shop for a fun little photo shoot.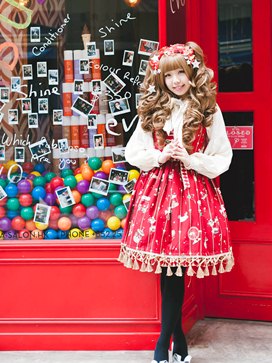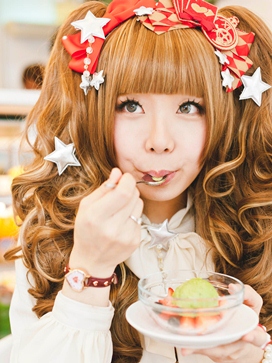 We had lunch at "HKFY Organic 21" on Staunton Street.The shop's interior might be simple but it is very nice. The menu is suitable even for a vegetarian and offers a variety of healthy foods. One part of their menu even has foods made from the crops cultivated in their own fields. The food is even prepared by a chef that previously worked at a restaurant with 3 Michelin stars!