Fukuoka Gourmet Food(5/11)
We decided to eat on the second floor. Make sure to buy a meal ticket at the machine before you sit down. The ticket machine has Japanese, Chinese, Korean and English options, so there's no need to worry!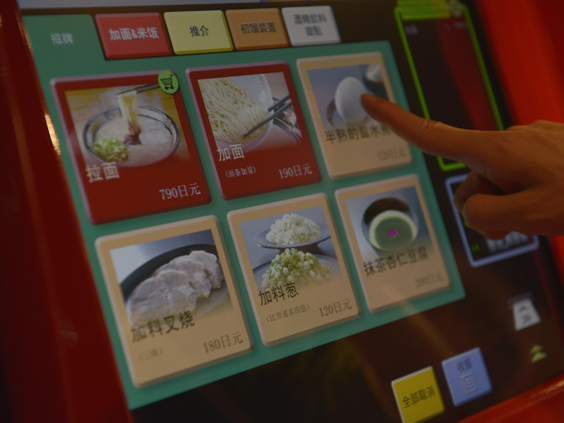 The second floor has the famous "Aji Shuchu Counters (Concentrate on the Flavor Counters)," which are small cubicles that allow guests to really focus on the taste of their meal!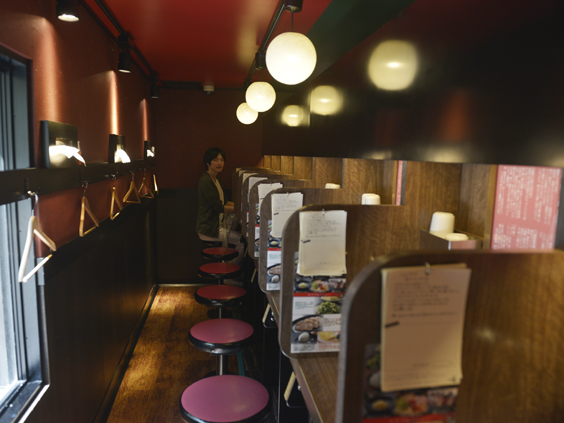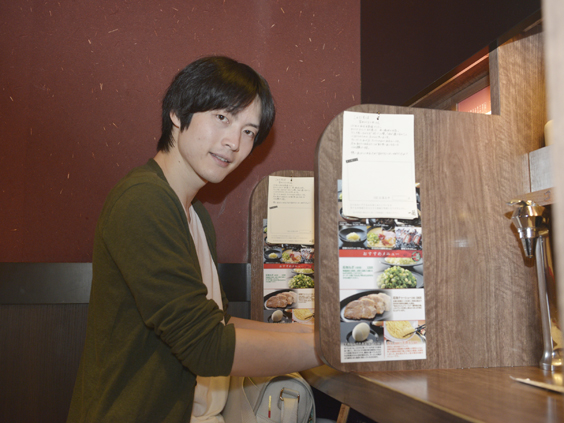 This is what it's like sitting at the counter. As the name suggests, it really does create an atmosphere where you can focus solely on the taste of the ramen!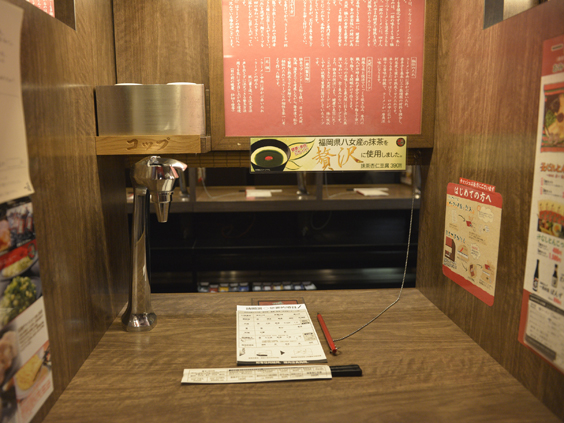 Click the image and it will automatically go to the next.
>> A Romantic Fukuoka Date with Xiao Xiao Bai ❤ - TOP
>> Fukuoka Gourmet Food - TOP