Company Booth and more!(6/6)
全国痛凧連合: Zenkoku Itadako Rengo (The Japanese Ita-kites association)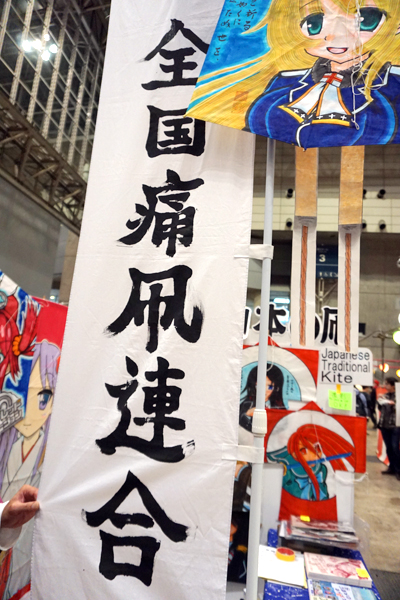 People create ita-kites by drawing moe-illustrations of their favourite anime characters onto normal kites, which are played with at times such as new year!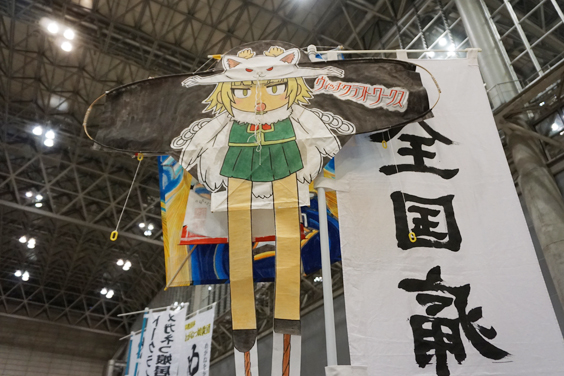 The group produces ita-kites by utilizing their existing shape, without sacrificing the kite's traditional structure.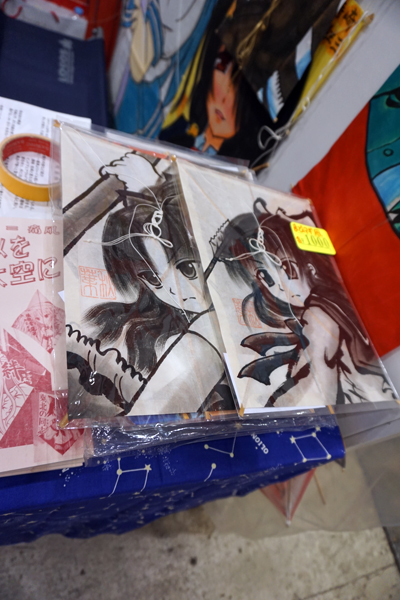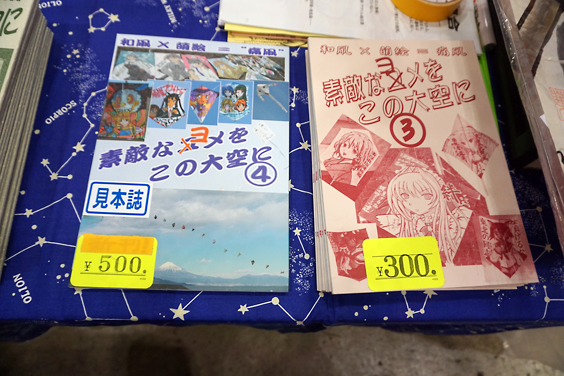 Special ita-kites and books were on sale!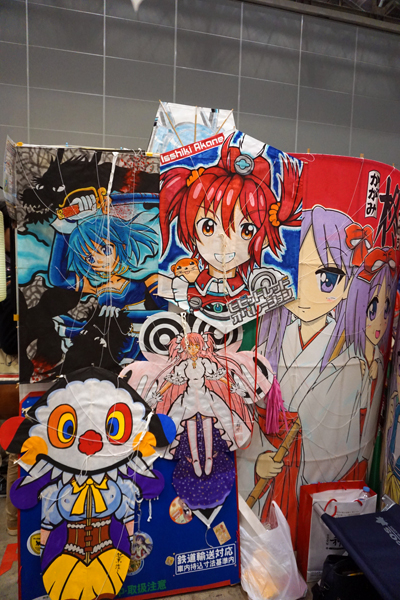 If it's a smaller kite, it seems they can complete it in one day!
Whereas if it's a bigger kite it might take a few days to finish, but it depends on the amount of time they can spend on each one (lol)!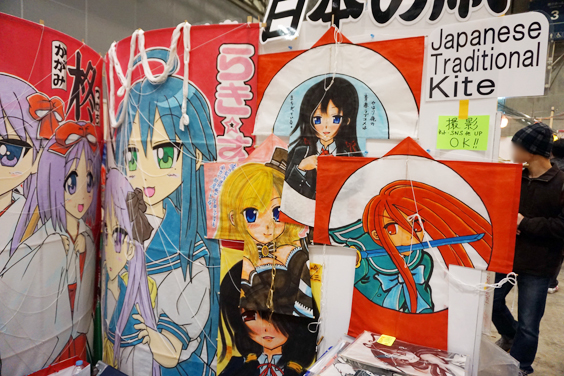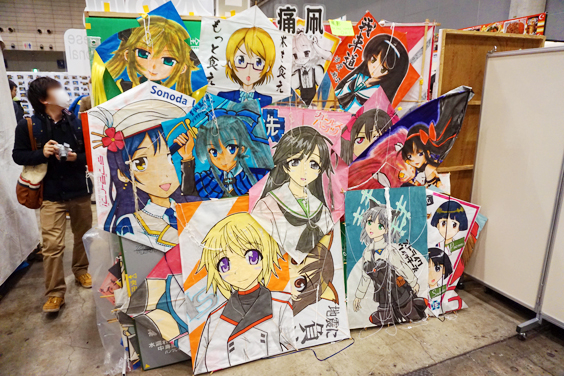 There were so many big, impressive kites! You can see that they were made with a great deal of love and care!