#20 A Shanghai Street Store and the University Students Striving for "Kawaii" Relations in China – The Japanese People in China Bringing the Two Countries Together(2/3)

Men's Fashion in China
One person I met in Shanghai was Kodama Kimito, the owner of select shop/street store, FASICART. As I made my down the street that FASICART was on, I thought it looked a lot like Ura-Hara (the Harajuku backstreets), Kodama-san himself even saying that he had Ura-Hara in mind when he set up shop in this particular spot.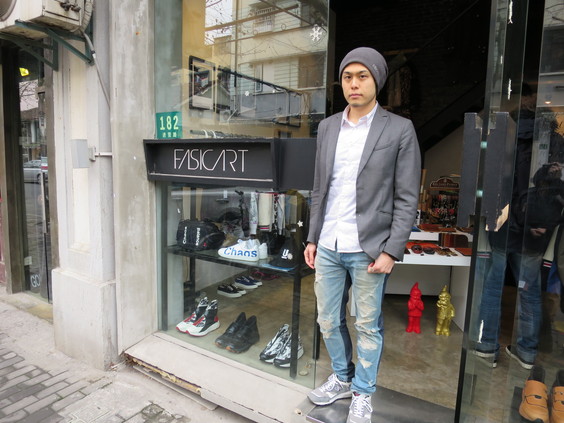 ▲ The Ura-Hara-esque Shanghai select shop, FASICART, and owner Kimito Kodama.
"I know first-hand what it's like to get hooked on a Ura-Hara brand. So I took what I instinctively knew to be men's fashion and took it to the streets of Shanghai," says Kodama-san. "I've come to understand the fashion trends in Shanghai now and I get asked to consult from various brands, but after getting my own store into the black, advising others is something I wanted to do."
The shop is stocked with brands not only from Japan, but also from Europe and America, and Shanghai as well. The shop staff are also very stylish. The regular customers have a tendency to go on to become staff I'm told. T-shirts in the 10,000 Yen price range and sweaters in the 20,000 Yen price range are the mainstream items.
Inside FASICART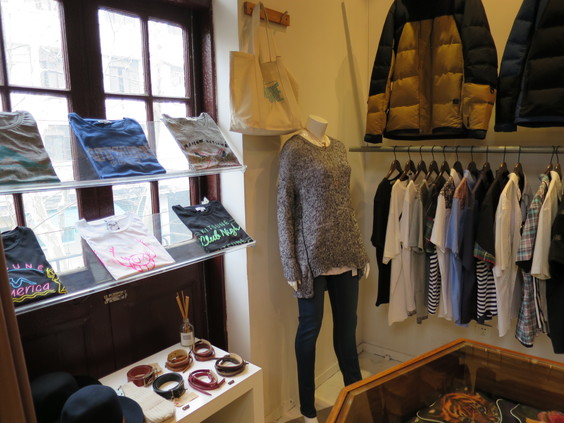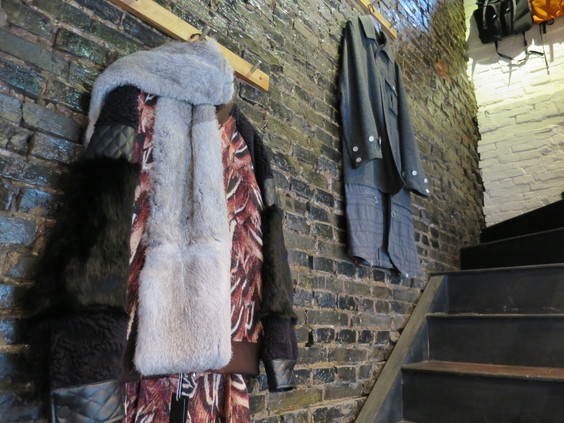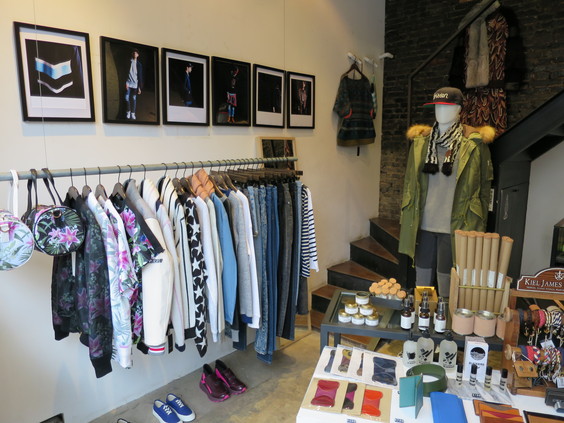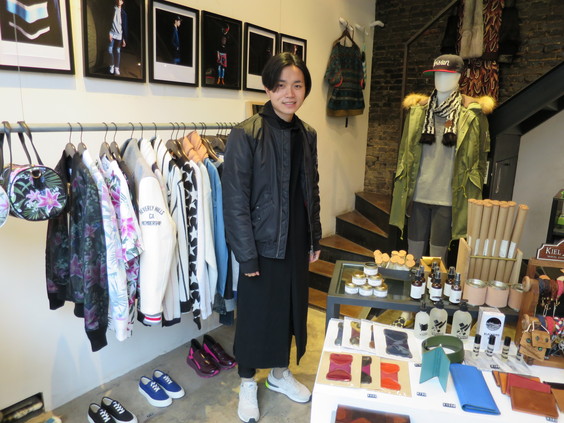 ▲Chinese staff member at FASICART
What kind of fashions are the men in Shanghai big on?
"I think you have to understand that there is a time lag in the background of fashion. There's a difference in the accumulation of experience points when it comes to fashion trends.
What's popular, first of all, is simplicity. People want simplistic style, like an item of clothing composed of two different types of material. It's not about just wearing something that stands out."
Kodama-san spends his days mingling with the fashion-loving youth of Shanghai at his store, and everything his has to say is very interesting.
"They get a lot of their information from social networking sites on their smartphones."
Kodama-san shared various bits of information with me, including which apps were popular amongst the male fashionistas in China.
"The Shanghai fashionistas' awareness of Ura-Hara brands is surprisingly high."
A lot of Japanese fashion brands have repeatedly failed to break into the Chinese market. The potential is obviously there, so why then do they never succeed?
"China is huge market and it comes down to the level of commitment."
Kodama-san is at the forefront of the Chinese fashion industry and he just pointed out something that I've felt throughout my travels in China for a long time. But this issue of "commitment" isn't limited to the fashion industry alone.
"In terms of fashion, I want to create a platform for providing awesome things to both China and Japan."
I parted ways with the passionate Kodama-san, but we promised to one-day meet again.