[behind ASIA] vol.01 Yonehara desu. My journey begins in Guangzhou…(1/37)

I hope that through this project you come to learn more about Japan and the people of Asia.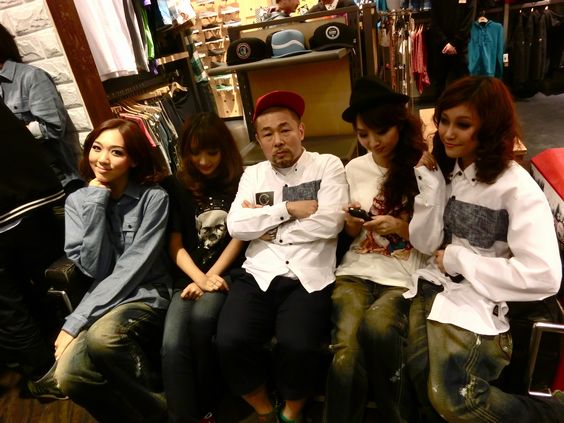 ● With the models who helped work the crowd at the event.


China may not have Facebook or Twitter (as they're officially banned in the country) but what they do have is "weibo" – an SNS with double the potential of Facebook and Twitter combined. I started weibo two years ago and today I've accumulated more than 500,000 followers. There's said to be 400,000,000 weibo users throughout the world and I rank in somewhere around the 1600 mark. In China, this is how people know who's hot and who's not, and while I'm a little embarrassed to admit it, I've begun to make quite a name for myself here. Hehe. For that reason, in the past year, I've received invitations to China on a monthly basis to do live photo shoots, perform guest DJ spots and take part in various events in various ways. In the past few months I've been to Wuhan, Chengdu, Hunan, Zhengzhou, Xi'an, Chongqing, Wenzhou, Shanghai, Guangzhou, and Beijing. And as I'm writing my draft for this article, I'm riding the bullet train in Taiwan, on my way from Kaohsiung to Taipei. Tomorrow I'll be in Hong Kong, from where I'll make my way north to Shenzhen.
Why is it that I've been so well received in the Chinese world? The answer is good branding and effective marketing. It's simple really – there isn't anyone else like me doing similar things to what I do. And I figured that with such an enormous country situated so close to Japan, it wouldn't hurt to make nice and put myself out there.
So from here on, every two weeks or so I'll be bringing you photos that I took in cities where I've held events and write my opinions on what I saw or felt in each respective city. But what I really hope you get out of this is a better understanding about us and this country Japan. So without further adieu! The first stop on my itinerary, Guangzhou.
[PROFILE]
Yasumasa Yonehara
Editor/Creative Director/Photographer
■Bio sketch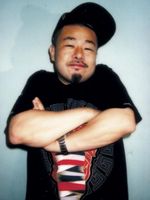 Yasumasa Yonehara first began to make a name for himself in the 90a, after his work on the fabled photography mag, "Out Photo," drawing attention both nationally and internationally. He gained further acclaim with his next project, for which he was also editor, the magazine "smart girls": a sexy expose of girls shot au naturel and shot entirely with a Cheki. Yonehara then continued on to bigger and better things, travelling the world as an artist, his trusty Cheki as his main apparatus, working on various magazines, CD jackets and fashion catalogues. In 2008 he was invited to New York, to the well-established Barry Friedman gallery in Chelsea, thus marking his immersion into the world of contemporary art. He has since held his own exhibitions and taken part in group and collaboration exhibitions in cities all over the world. Yasumasa Yonehara has now established a name for himself on the global street scene and is an important advocate of Japanese culture.
■Web Site
CexWork
http://cexwork.com
Blog Elle Online
http://blogs.elle.co.jp/yonehara/
Hypebeast
http://hypebeast.com/blog/yone
twitter
http://twitter.com/#!/yone69
facebook
http://www.facebook.com/