Death of the Cartoon: X-men Japanified!

X-men is the latest in a series of Marvel classics getting an anime makeover - Does this spell the end for the Western "cartoon"!?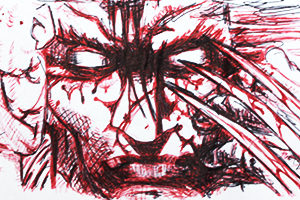 With the new X-men movie "X-men: First Class" set for release in Japan this week (June 11, 2011) I find myself reminiscing about the good old days of the original X-men cartoon, back when spandex was all the craze in the superhero world (and the real world too, sadly). X-men is Marvel Comics longest running cartoon series with a total of 76 episodes spanning over five years/seasons (1992-1997), and has since spawned several video games, a myriad of comic book spin-offs, figurines, collector cards, and of course the more recent movie franchise. The latest movie offering is the fifth installment in the X-men series and prequel to the entire series thus far.
Gravure idol, Mikie Hara ("Cutie Honey: All Live"), transformed into shape-shifter, Mystique, in promotion of the movie earlier last week and the video of her mutant makeover instantly became a YouTube hit (in Japanese only, sorry!)
For those who were unaware though, the X-men are in fact currently on mission here in Japan!...in anime form that is. "Marvel Anime: X-men" is the latest Marvel×Madhouse collaborative effort (following the "Ironman" and "Wolverine" re-animations) in an attempt to develop a new Eastern audience for the franchise. Fan favorites, Cyclops, Storm, Beast, Wolverine and Professor X reprise their roles on the team and find themselves on-route to Tohoku (north-eastern), Japan, following the abduction of mutant middle-schooler, Hisako Ichiki, aka, Armor. It is there that they encounter the U-men, a supremacist cult involved in a mutant organ harvesting scheme of sorts, and once again the battle to save humanity is on!
Here's the teaser trailer:



The series, directed by Fuminori Kizaki ("Basilisk," "Afro Samurai"), premiered on April 1st and is currently in its final episodes (12 episodes in total). You can find fan subbed versions online but official subbed/dubbed versions for Western audiences are expected to be released later in the year.

The Japanization of this Western favorite only further demonstrates the influence of Japan's anime industry but with more and more people growing up watching Japanese anime these days it also signals an overwhelming preference for anime-stylized animations and perhaps, although maybe slightly over-dramatic, the beginning of the end for the "cartoon."…

So far the "Marvel Comics: X-men" anime has been fairly well received, and with the next movie installment of "X-Men Origins: Wolverine" (expected sometime in 2012) rumored to be set in Japan as well, perhaps the X-men's stay in Japan will end up running longer than first anticipated! …

Article by Dan - Editorial Dept.

PRESENTS
All the info. on asianbeat's present campaign!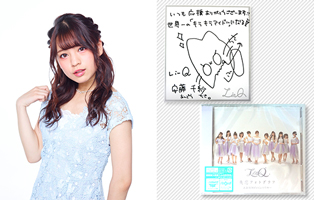 * Win a CD & a card signed by LinQ Chisa Ando!
[Details] Click
HERE
!