What a surprise! The Sanrio character My Melody gets a makeover!

My Melody's surprising new look!
Sanrio's popular character My Melody, adored by an ever-increasing number of fans since its conception in 1975, has always had a large following on par with that of Hello Kitty. On the 28th of May, these very same fans burst into a frenzy of activity when My Melody's official Twitter posted an image of her new look without any notice.

The surprising image was that of My Melody with "twin-tails." Widely known for her stood-up bunny-style ears, Sanrio has made a bold change to her original look. The ears which are normally sprout from the top of her head, have been placed at either side in this image. In addition, the shape of her ears have also been changed from usual appearance!

This new look raised many fan's eyebrows and people left comments like, "This is the shocking truth of My Melody." or "For what she breaks her back for...!" and so on.

Reference/Citation:
My Melody Official Twitter (@Melody_Mariland)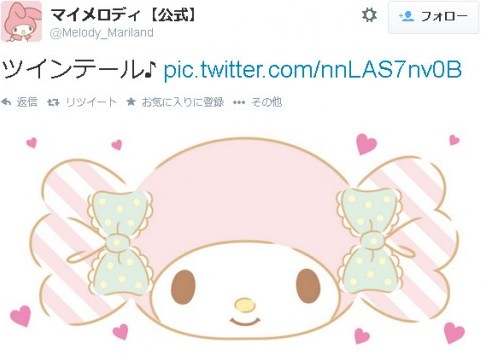 PRESENTS
All the info. on asianbeat's present campaign!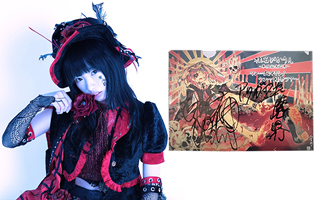 * Win a signed file by Pikarin Shiina!
[Details] Click
HERE
!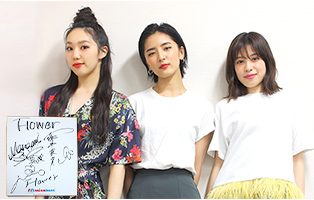 * Win a card signed by Flower's Manami Shigetome, Shuuka Fujii, and Mio Nakajima!
[Details] Click
HERE
!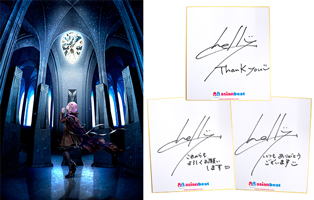 * Win a card signed by EGOIST chelly!
[Details] Click
HERE
!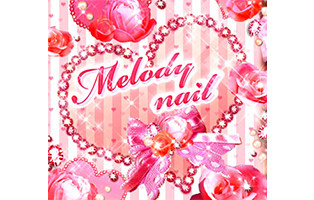 * Win a free 60-minute course ticket for "Melodynail"!
[Details] Click
HERE
!