"Kendama Taisou (Exercises)," an original video produced by the Kendama Association and BEAMS!

The enchanting world of Kendama!' Featuring RIP SLYME's track "Peace" and guest appearances from an all-star line up, this video is sure to raise a smile!
To commemorate their 40th anniversary, the Japan Kendama Association teamed up with the fashion brand BEAMS to create a short movie called "Kendama Taisou (Exercises)," showing people of all ages, from various countries around the world playing and enjoying kendama. The video was released on Wednesday 12 August 2015, so be sure to check-it out on the Kendama Association website or on youtube!
Japan Kendama Association 40th Anniversary Commemorative Project "Kendama Taiso" (Music: RIP SLYME "PEACE")

Choreographer: Q-TARO
Music by: RIP SLYME "Peace" (WARNER MUSIC JAPAN/unBORDE)
"Kendama Taisou (Exercises)" is a promotional video that highlights the various charms and enduring appeal of kendama, one of Japan's most beloved national pastimes. Featuring hip-hop artist RIP SLYME's 21st single "Peace," which was released on Wednesday 29 April 2015, and easy to follow choreographed steps, this is an exercise that anyone can dance along to!

With the support of Kendama Association members, NOB and EAST who helped kick-start the street kendama craze, leading the way, this video has guest appearances from some of Japan's most accomplished and well known figures, such as the minister for the 2020 Tokyo Olympic and Paralympics Toshiaki Endo, Fencing World Championship gold medalist Yuki Ota (Morinaga & Company, Ltd.), nationally loved singer-songwriter Noriyuki Makihara, television & radio writer Kundo Koyama, as well as fashion designer Akira Minagawa.

With Japanese culture gaining attention from around the world, the Kendama craze and the Tohoku region's handicraft business joined forces, and started up the "KENDAMA TOHOKU" project in 2014 in order to support the reconstruct the areas affected by the 2011 Tohoku earthquake, through increasing supply and demand, and encouraging business to prosper in the area.

Having originally begun as joint venture between "BEAMS Creator Lab" and "Yahoo! Fukko Shienshitsu (Yahoo! Reconstruction Support Office)," the project is now run with the co-operation of many companies and organizations. Not simply focusing on selling kendama related goods and merchandise, the scheme has been active in supporting numerous events, including a successful Guinness World Record® attempt (568 people, which was the most any one time, succeeded in doing the "Tomeken" technique). In addition, the Japan Kendama Association hosted the "World Kendama Championships" and "World Kendama Freestyle Championships" were held at Haneda Airport on 13 September, as a means of promoting the activity both domestically and abroad. And also Kendama Taisou is a part of the KENDAMA TOHOKU project. Why not invite your family and friends to join in with you? (Editorial Dept.: Asami)
Related Articles
PRESENTS
All the info. on asianbeat's present campaign!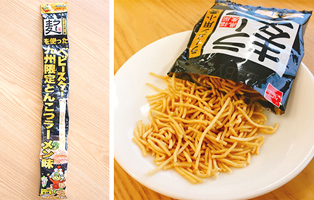 * Win a packet of "Ramugi Baby-Star (Kyushu limited edition tonkotsu ramen flavor)"!
[Details] Click
HERE
!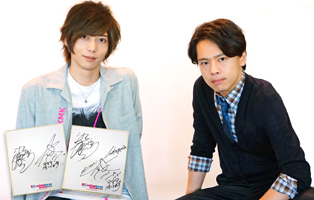 *Win a card signed by Akinori Nakagawa & Toshiyuki Someya!
[Details] Click
HERE
!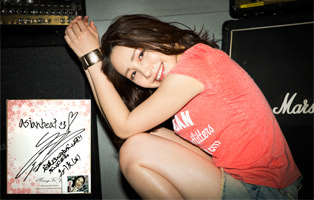 * Win a card and a cheki (photo) autographed by You Kikkawa!
[Details] Click
HERE
!