Fun and Fascinating Fukuoka Part 2: Yanagawa Boat Cruises, Okawa, and the Yame Doll Hall(3/3)
The Yame Doll Gallery
Finally, let's make our way to the Yame Doll Gallery. Why? Because this Yame Doll Gallery has, though comic, already become well-known to the youngsters of the manga world. Additionally, asianbeat has close ties to this venue.
As a matter of fact, four years ago today, on November 3rd, 2008, the world-famous manga artist, Han Park-sensei, who can boast to having his widely acclaimed work translated into 11 different languages, with sales surpassing 1,000,000 Yen, also loves dolls and visited this very hall. The Yame Doll Gallery is in possession of some of the most prominent dolls in the country and there is even an exhibition space for dolls on sale, including Hina dolls, Gokatsu dolls, and the like. On the second floor you can find valuable dolls and tools that were originally in the possession of the Tokugawa Shogunate under the name Fujiki Collection. Admission is free.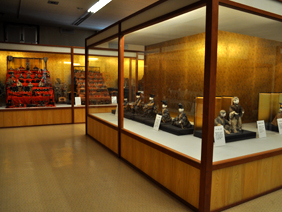 ● The Fujiki Collection on the second floor is comprised of what are believed to be some of the most valuable dolls in Japan. This selection also includes some of the Tokugawa Shogunate's Hina dolls.
Four years have since passed. The manga series "Palace" has come to an end and even in Japan the last volume of the series (Volume 28: Gaiden) has been released for sale. With memories of Fukuoka set in ink and preserved through this series, it is nothing short of inspirational. One of the narratives even mentions the Yame Doll Gallery. So as not to spoil the storyline for anyone who has yet to finish the series, we will keep it at this and genuinely hope you enjoy the manga!

[Related Links]
Yame Doll Gallery (Japanese)
http://www.yameningyou.co.jp/
Address: Fukuoka Prefecture, Yame City, Tsunoe 711 (Kokutai 3)
Telephone Number: 0943-24-5550
Toll Free: 0120-660-200
No Scheduled Holidays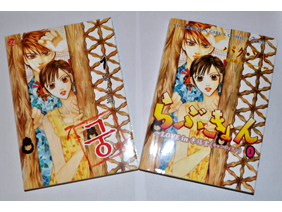 ● The manga, "Palace." The Japanese edition's title is "Rabukyon."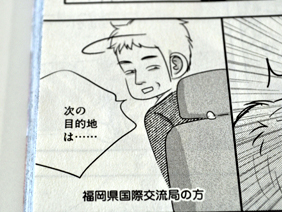 ● By the way, I also make a surprise appearance in the final volume.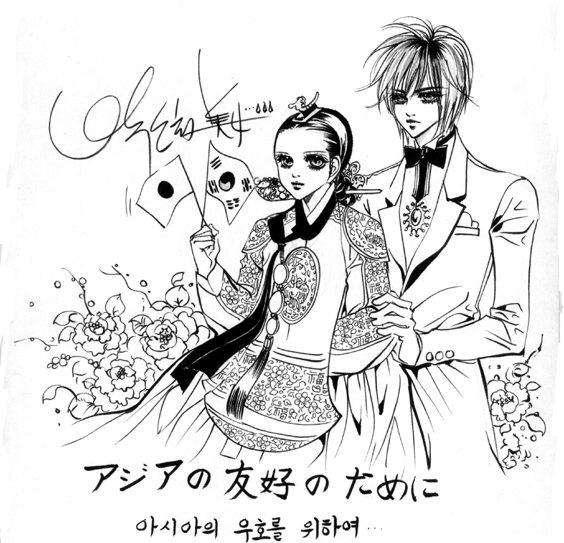 ● To foster friendships throughout Asia, So-hee sensei offered a signed illustration on colored paper druing her visit to Fukuoka.
(asianbeat Assitant Director - Kawagoe Shinichiro)
Fukuoka for Everybody!