MTV LIVEDAM Sing for Smile Tour 2013 in FUKUOKA (1/7)

MTV and LIVEDAM bringing the beats to Fukuoka
On Feburary 13th, I went down to Zepp Fukuoka to see the live concert 'MTV LIVEDAM Sing for Smile Tour 2013 in FUKUOKA,' that was being held there. Three groups took to the stage and preformed for us: GENERATIONS from EXILE TRIBE, Daichi Miura, and U-KISS. Upon my arrival -- 30 minutes before the concert actually started -- I was surprised to hear roars of excited cheering echoing up the halls, so fervent they could even be heard from outside.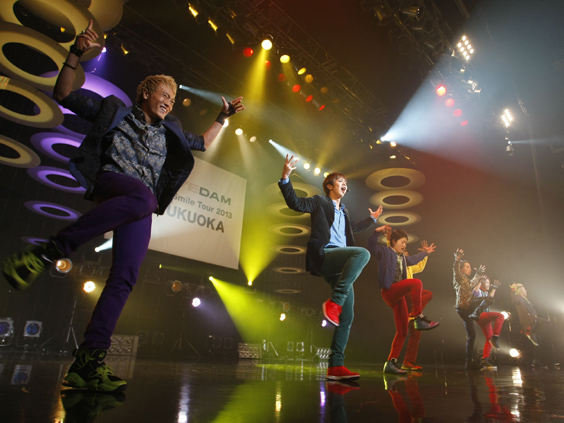 Kicking off the concert was GENERATIONS from EXILE TRIBE.
The opening act was GENERATIONS from EXILE TRIBE. They may be young (an average age of 18.5) but a dance performance this good can only be credited to their EXILE trainers. I was overwhelmed by the skill which was reflected not only in their dance movements but also in their vocals. As busy as they are, this group's new release 'Animal' has managed to snatch second place on the Oricon Weekly chart (as of February 11th). I'm looking forward to see what else this group has in store for us!

Following the appearance of GENERATIONS from EXILE TRIBE was the Korean group, U-KISS! As I was admiring the matching outfits of the six members of this group and the symmetry they displayed, the first song came to a close and Hoon (one of the six) suddenly dove toward the stage wing and disappeared. He hastily appeared back onstage amongst the worried murmurs of the crowd, which quickly turned into a vortex of laughter as he explained, 'My pants tore! I'm sorry!' As a part of the audience, it made me realize that such incidents are a part of the delight and entertainment of attending live concerts. Watching the Korean idol's cute and unsteady form come back on stage speaking broken Japanese only further enchanted those who had come to watch. A personal favorite of mine was their last piece and hit song, 'Man Man Ha ni.'

The final artist to perform was Daichi Miura. With the whirlwind that the previous high-energy group performances brought, I was left wondering how a solo artist would be able to live up to such standards. But let it be said that Daichi Miura exceeded all expectations. With his four back-up dancers, he moved smoothly across the stage and sang without missing a single note, sending goosebumps across my skin. He gave an inspiring performance that reflected the reason behind his diverse following. When he burst into an impromptu a capella number, a hush fell over the crowd as the audience held their breath and gave him a standing ovation. I am convinced that the reason Daichi can be so courageous as to go out alone on stage and sing is because he has been doing this from since the time he was born.

The audience gave a warm round of applause to each and every performance that made for a great atmosphere throughout the whole event. Charmed by the wonderful performances put on by each of the groups and keeping in with the theme of the tour, the audience was all smiles by the end.

Editorial Dep't. - Yasunaga
External Link
PRESENTS
All the info. on asianbeat's present campaign!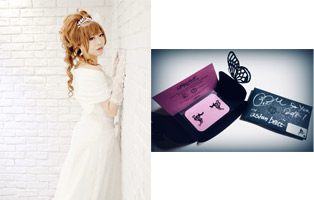 * Win paper eyelashes! The package is signed by Milktee-nu Tiara!
[Details] Click
HERE
!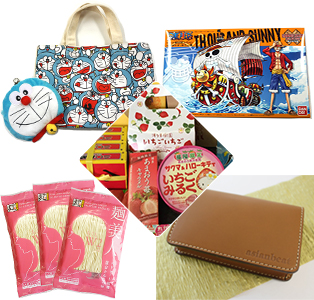 * Reader Survey: We're giving away great prizes to SIX lucky people!
[Details] Click
HERE
!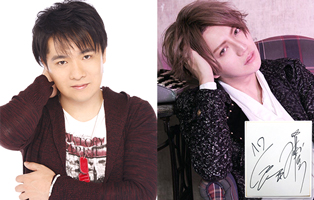 * Win a card signed by Takahiro Mizushima & A9 Shou!
[Details] Click
HERE
!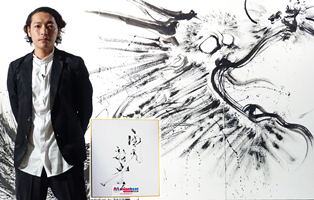 * Win a card signed by sumi-e artist Yu-ki Nishimoto!
[Details] Click
HERE
!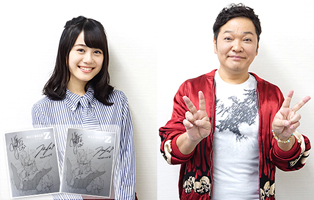 * Win a "Theatrical Version: MAZINGER Z / INFINITY" press sheet signed by Kappei Yamaguchi and Miku Ito!
[Details] Click
HERE
!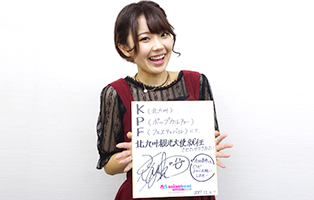 * Win a card signed by Yuuki Takada!
[Details] Click
HERE
!