Ibaraki Airport "Girls und Panzer Support Campaign!"(1/12)
In 2010 Ibaraki Airport became a low cost carrier hub.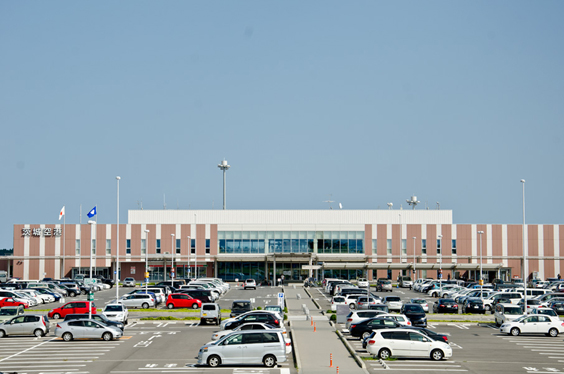 ▲ Ibaraki Airport
As you enter the terminal you are greated by a large banner. Huh?! It can't be the Rabbit Team?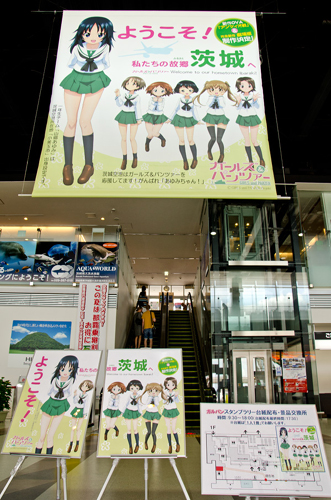 ▲ "Welcome! We're from Ibraki!" the sign continues.
It's all because Rabbit Team member Ayumi Yamago is originally from Omitama City, the home of Ibaraki Airport. The rest of the Anglerfish Team are in the collaboration too. Why? When you hear the reason, you'll understand.
On the first floor of the terminal, just in front of the counter you'll also find a carboard model of Panzer IV tank. Of course you're asking why isn't it the Rabbit Team's M3, it's the star right? Of course the people working on the cardboard tank are taking it seriously and wearing the appropriate orange mechanic's jumpsuits.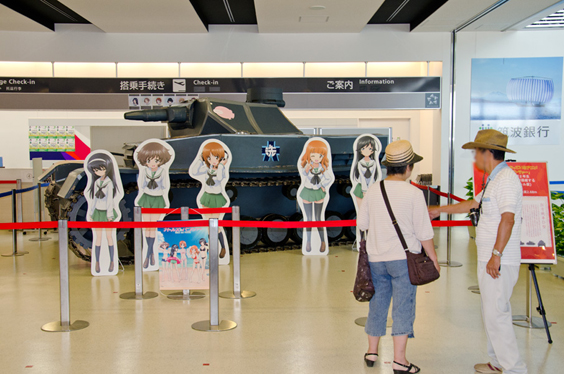 ▲ The carboard model of Panzer IV tank
Next to the information desk the Girls und Panzer support campaign is explained more fully: how the Girls und Panzer group will be giving us all courage, how Rabbit Team's Ayumi originally comes from Omitama City, how the Rabbit Team, even though they ran from their first fight, are gradually improving, how they want to show us hard they worked to crush the Elefant tank in their final match and appealing to all of us not to give up when facing defeat.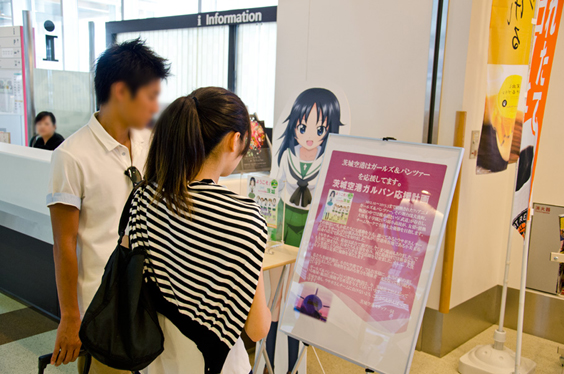 ▲ The explanation of this campaign
The passionate message is stopping holiday-goers in their tracks as they pore over the explanation. Ibaraki Airport was hit by the 2011 Tohoku Earthquake and Tsunami and suffered damage to its roof. The Panzer girls are here too, cheering everyone on.
PRESENTS
All the info. on asianbeat's present campaign!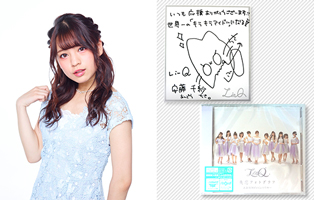 * Win a CD & a card signed by LinQ Chisa Ando!
[Details] Click
HERE
!