Interview Now - 宝来忠昭 (Tadaaki Horai) & 新木さくら (Sakura Araki ) [LinQ] -(1/2)

From March 19, United Cinemas Canal City 13 and cinemas around Kyushu will be treated to the advanced screening of "Minna Suitouto" (Love You All). The film is a celebration of Fukuoka: set entirely in Fukuoka, the film stars Fukuoka idol group "LinQ" and features a host of Fukuoka-born actors and production staff.

Directing the work is Tadaaki Horai. We asked the director about making the film, its highlights, as well as his tips on sightseeing hotspots in and around his Fukuoka hometown of Iizuka city. We also spoke with one of the stars, Sakura Araki (LinQ), on her ardor for making the film and some of her most memorable scenes! And if that wasn't enough, we're also giving away signed placards to a few lucky readers!

First up is the interview with director Tadaaki Horai.
I want people to see how young girls, in the midst of all their worries, strive forwards towards their dreams
Q. What kind of movie is "Minna Suitouto"?
"Minna Suitouto" is a coming-of-age film about a group of girls, played by LinQ, striving towards their dreams.
Q. What was the drive behind making this movie?
About 15 years ago when I was looking for a job in my hometown of Fukuoka, I wanted a job in film or visual production but that opportunity never came. After moving to Tokyo and working my way up from the bottom I eventually became a director, but it was getting to make a movie set in Fukuoka with an idol group, LinQ, who is also based in Fukuoka that was the driving force for me this time around.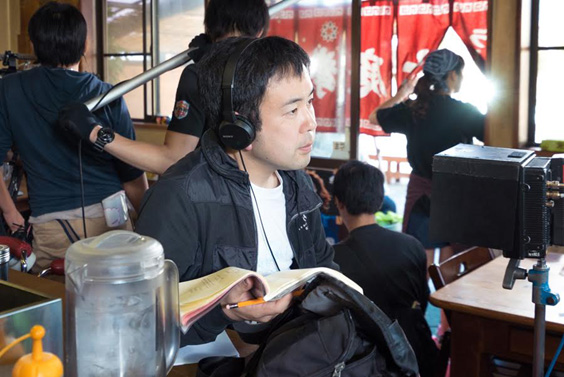 Q. Could you speak about any difficulties you encountered in the filming of this movie and its highlights?
Filming is generally difficult (lol). But some of the common issues, like being unable to find a decent location to film, or trying to get all the extras together, weren't really a problem. During filming it occurred to me just how much help we received from everyone in Fukuoka. As for highlights, it's not exactly a scene, but the film has a lot to offer in terms of the overall image of young girls, in the midst of all their aspirations and worries, striving forwards towards their dreams.
Q. The film was shot entirely in Fukuoka. Did you have a favorite spot where you filmed?
"I loved them all!" Is that a suitable answer? (lol)
As a child I would visit Dazaifu Tenmangu shrine at the beginning of every new year, and as a school student I would hang out at Canal City, so many of the location shoots held a lot of nostalgic memories for me, and I even found out about some great spots, like the one in Ikimatsudai Central Park, that I didn't even know existed, so I really did love them all.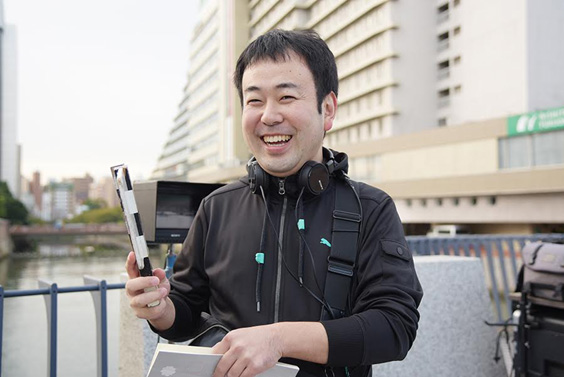 Q. You yourself hail from Iizuka city in Fukuoka, so could you tell us about a particular spot or a local delicacy in Iizuka that you would recommend to a friend outside of Fukuoka prefecture or from overseas?
One spot would have to be the
Kyu Ito Denemon tei
(Former residence of Ito Denemon), made famous by the TV drama, "Hanako to An" (Hanako and Anne). A personal favorite, though, would have to be the
Kaho Gekijo
– a small Edo-style kabuki theatre built in the early Showa period.
As for foods, one thing I've loved since I was a child is the traditional cake-like treat made by Sakaeya called "
nanban ourai
." My parents brought some in for everyone during filming and they all loved them.
Q. Do you have a final comment for everyone looking forward to seeing this movie?
Whether you're a fan of LinQ or even if you don't know who LinQ are, I hope everyone sees this film. Children all have different dreams for themselves for the future, and as it happens, the girls in this film all dreamed of becoming idols. As they push towards their dreams they face troubles and at times lose their momentum, and this is something that everyone can relate to. I hope you all come out to the cinema to see it. Thank you.