Currently the most famous Japanese! Mizuki Ichiro 40th anniversary (Part 1)
The most famous Japanese person in the world is "Aniki"
Asianbeat – bringing Japan's proud pop culture to the world.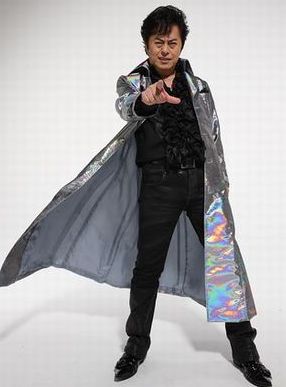 We conducted some research into the most famous Japanese person and came up with some astonishing data.
Wikipedia has collated data on individuals which have had their profiles translated into other languages on their site, and the most famous is not a politician, sports personality or movie director.
IT was the king of anime theme songs "Aniki", AKA Mizuki Ichiro.

The second most popular was Kurosawa Akira, which had been translated into 71 languages, however the Aniki profile had been translated into an amazing 91 different languages (as of January 2009)
If you think about it, not only is anime a part of Japanese culture that we can be proud of, but it just shows you that song can transverse all boarders.

Aniki has been around for 40 years, but what kind of person is he?
We decided to focus on Mizuki Ichiro.

Mizuki Ichiro
Born: Tokyo Blood type: O Height: 170cm Hobbies: video games

He has been a leader in the industry for 40 years. He has influenced artists from all over the world, and his collaboration with French DJ Dimitri From Paris is proof.
He has performed in countries including Hong Kong, Singapore and France

Well known Japanese rankings @wikipedia as of January 2009
1. Mizuki Ichiro (singer) 91 languages
2. Kurosawa Akira (movie director) 71 languages
3. Emperor Hirohito 64 languages
4. Matsuo Basho (poet) 62 languages
5. Akihito (Crown Prince) 54 languages
6. Koizumi Junichiro (former prime minister) 53 languages
7. Fukuda Yasuo (former prime minister) 51 languages
8. Katsushika Hokusai (Ukiyoe artist from the Edo Period) 51 languages
9. Abe Shinzo (former prime minister) 50 languages
10. Murasaki Shikibu (Heian Period writer) 45 languages


※In the order of most translations


Challenging the limits with his unique vocals
Aniki debuted in 1971 with the song from the anime GENCHI SHONEN RYU, and later his talent blossomed with his OTAKEBI-KEI.song.

His talent lies in his onomatopoeic scream "BUROOOOO, ZUPAAAAAA"

After BAROM 1 Aniki developed his talent for screeching in super robot anime such as Z in the well known Mazinger Z.

His voice was a landmark in music, the way he could express heroics, justice and power.
By the way, in the seventies anime songs only sold about 50,000 records, but when Aniki hit the scene he sold an average of 100,000 records, with the theme of Mazinger Z selling an amazing 70,000 copies.

In 1999 he had recorded over 1000 songs, so he held a 24 HOUR 1000 SONG LIVE CONCERT.
In the era of special effects he put out hit after hit, attaining an unprecedented achievement.

This concert must have more songs than any other in Japan. Probably in the world also!
He is up to 1200 songs now.

Mizuki Ichiro's popular works.

This album is full of his popular anime songs. He is also appearing in the TV commercial for his CD
Compilation albumBlue Album of everybody's favorite anime songs
2009/9/18 Release
cocx-35778 ¥2,400(Incl tax)
---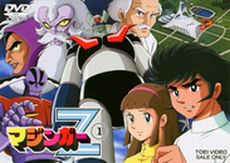 A classic manga about giant robots – original by Nagai Go
The roots of the genre. Aniki's vocals scream for justice.
Mazinger z Vol 1
---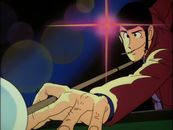 The previous series was so popular that a second series was produced (1977 to 1980).
Aniki sings the ending song iLupin III Love Theme. His mellow voice is different to the usual screech.
Lupin III second-TV. BD-BOX I
¥23,625(Incl tax)On sale at VAP
※【BD-BOX】COmplete 6 set box set coming on sale(ⅤOct、Ⅵ Dec on sale)
By: Monkey Patch(C)TMS
---

Best Album
40th Anniversary Mizuki Ichiro Best
2008/12/17 Release

Best Album
4oth Anniversary Mizuki Ichiro Best
2008/02/27 Release



---

CD-BOX
4oth Anniversary Mizuki Ichiro CD-BOX ROAD
2008/07/02 Release


セルフカバーアルバム
「WAY~GRAND ANIKI STYLE~」
2008/07/16 Release
PRESENTS
All the info. on asianbeat's present campaign!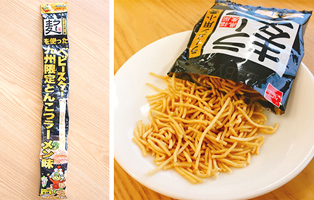 * Win a packet of "Ramugi Baby-Star (Kyushu limited edition tonkotsu ramen flavor)"!
[Details] Click
HERE
!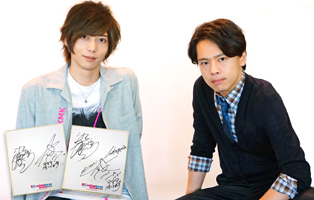 *Win a card signed by Akinori Nakagawa & Toshiyuki Someya!
[Details] Click
HERE
!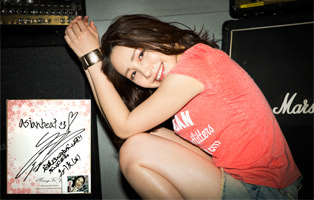 * Win a card and a cheki (photo) autographed by You Kikkawa!
[Details] Click
HERE
!