Doing your makeup(1/6)

You've got your outfit and your wig, now it's time to learn how to do your makeup! Makeup that captures the characteristics of the character you're playing is going to make your cosplay even more believable and raise the level of quality in your favor! Find makeup that complements your skin tone and tart building up your collection of necessities, like foundation, eye shadow, eye liner, blush, and lipstick, in preparation for your big cosplay debut. Take a look and see what cosplayer and asianbeat editorial staff member Asami carries around in her makeup pouch, and then watch cosplayers Misa Misa and Koyomi give step-by-step instructions in their cosplay makeup tutorial!
Cosplay makeup by Misamisa (みさみさ)
Cosplay makeup by Koyomi (こよみ)
PRESENTS
All the info. on asianbeat's present campaign!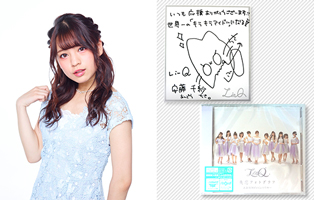 * Win a CD & a card signed by LinQ Chisa Ando!
[Details] Click
HERE
!