[Cosplayers Laboratory] - Korea - #005 SIA

In order to meet everyone's needs and demands, we have finally started the Korea section of the popular segment "Cosplayers Laboratory!" Those who we introduce are not only active in Korea, but throughout the entire world, so have a look through and enjoy the photographs of one top cosplayer after another!
Cosplayer #005- SIA
Here's SIA! In the 5th edition of the Korean section of our popular segment "Cosplayers Laboratory," we introduce you to an anime lover, who enjoys cosplay with her friends. A newly married cosplayer she is devoted to both her work and home-life!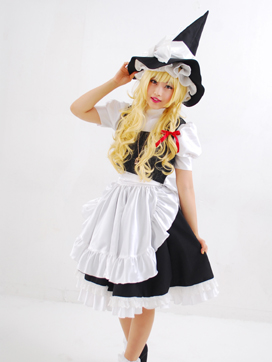 ■Profile
・Cos Name: SIA
・DOB: September 16
・Cosplay History: 4 years (started in 2003, but began regularly cosplaying in 2010)
・Current Location: Korea (Seoul)
・Hobbies: Teasing my husband, watching anime, I enjoy watching Anison live, listening to music, Lolita fashion, hunting out good places to eat, collecting things (I have lots of hobbies, right!)
・Best Cos Character: Mobile Suit Gundam: The 08th MS Team: Aina Sahalin
Mobile Suit Zeta Gundam: Four Murasame, Kamille Bidan
Kimi ga Nozomu Eien: Haruka Suzumiya
LOVELESS: Seimei Aoyagi
DARKER THAN BLACK: Kuro no Keiyakusha
Fate/Zero: Kiritsugu Emiya
Ore no Imōto ga Konna ni Kawaii Wake ga Nai: Kuroneko
Love Live!: Nico Yazawa (These are my current interests. There's lots more but not enough room to list them all!)
■Others
・
Blog
PRESENTS
All the info. on asianbeat's present campaign!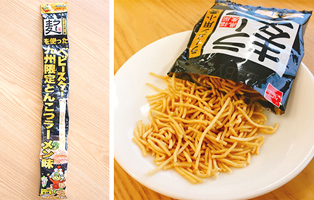 * Win a packet of "Ramugi Baby-Star (Kyushu limited edition tonkotsu ramen flavor)"!
[Details] Click
HERE
!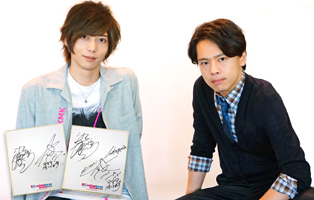 *Win a card signed by Akinori Nakagawa & Toshiyuki Someya!
[Details] Click
HERE
!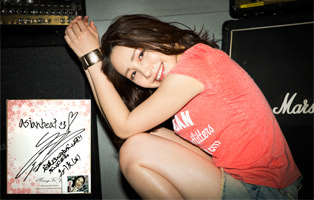 * Win a card and a cheki (photo) autographed by You Kikkawa!
[Details] Click
HERE
!