[Cosplayers Laboratory] - Korea - #007 WOLF

To meet the growing demand we finally started a Korean section of the popular segment, Cosplayers Laboratory, which is one of the most read features on the asianbeat website. The cosplayers we catch-up with our not only active in Korea, but throughout the world, so please enjoy!
Cosplayers No.7 WOLF
For the 7th edition of our much-loved segment "Cosplayers Laboratory" we caught up with WOLF. With 15 years of cosplaying experience, this popular cosplayer is frequently invited (every year) to events in China as a member of a team of Korean representatives. Dressed in daring outfits and throwing in some truly bold, dangerous poses, she has provided us with a series of brave, exciting cosplay snaps!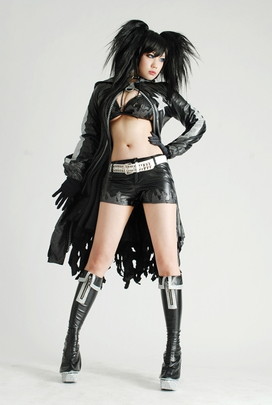 ■Profile
・Cos Name: WOLF
・DOB: December 11th
・Cosplay History: Around 15 years...
- Invited to the Chinese Anime and Manga Festival (中国動漫祭) as a member of a team of Korean representatives
- Leader of the Korean Team (2006 to present)
- Awarded 1st place in the Online Cosplay Photo Exhibition at the Chinese Anime and Manga Festival (中国動漫祭)
- Recognized with an Award of Excellence at the Bucheon Cosplay Photo Exibition
- Korean Edition "Newtype" YOU CAN DO IT COSTUME PLAY series
・Currenct Location: Korea (Seoul)
・Hobbies: Reading, sleeping, looking after pets and cooking
・Best Cos Character:
Jotaro Kujo and Bruno Bucciarati from JoJo's Bizarre Adventure
Dizzy and I-No from Guilty Gear
Shotaro Kaneda from AKIRA
Remilia Scarlet, Sakuya Izayoi, Fujiwara no Mokou and Patchouli Knowledge from Touhou Project
Motoko Kusanagi from Ghost in the Shell
Siren from Devilman
Benten and Mayoko Okino from ZONE-00
Shikinami Asuka Langley and Misato Katsuragi from Neon Genesis Evangelion
PRESENTS
All the info. on asianbeat's present campaign!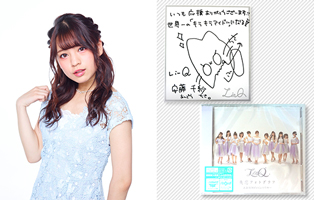 * Win a CD & a card signed by LinQ Chisa Ando!
[Details] Click
HERE
!