Vocaloid Cosplayer Diary ~Wan Wan & Mizutani Rei~(3/3)
Finally the 23rd had arrived! This was the first time for us participating in an event with cosplayers from various other countries so we were a little nervous. But our excitement seemed to win over the nerves. After we made our necessary preparations we basically just spent the whole time chatting and taking photos, waiting for our turn to perform.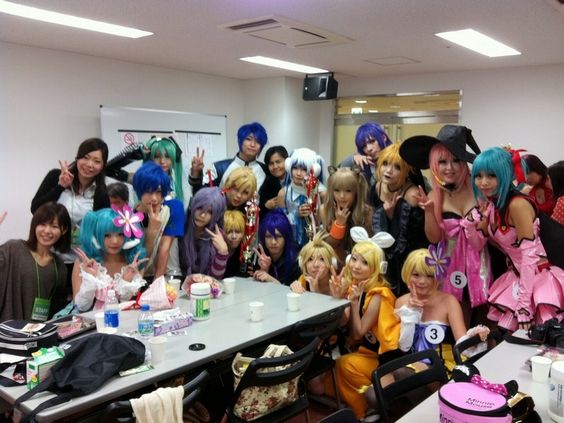 A snap with incredibly cool Kaname and cutie Kipi.
I'm over the moon that I got to get a photo with these two.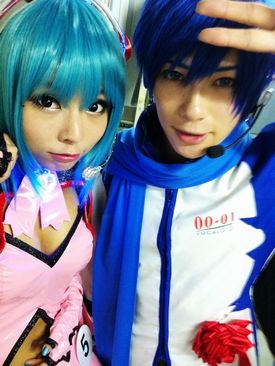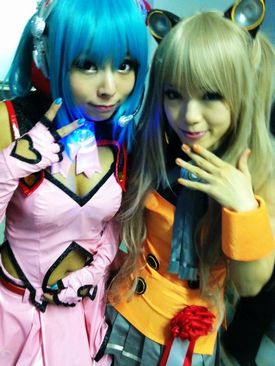 After all the performances were over we moved to the second event location: Tenjin Central Park. There were stalls selling various otaku goods and a small stage we're people were freely getting up and doing karaoke. There was definite "moe-moe" aura being emitted from Aim and Kipi when they got up on stage to perform a duet. O(∩_∩)O~~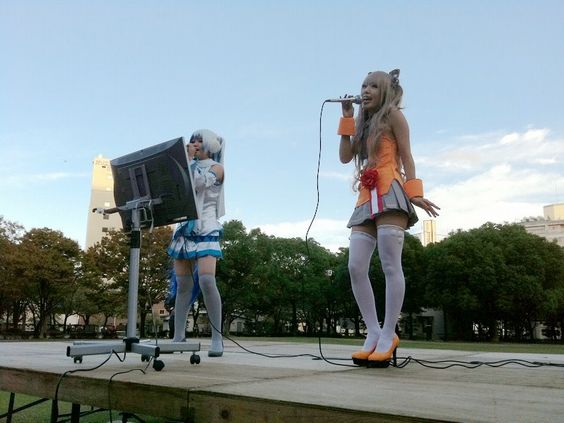 Next was a performance by the popular Nico Nico Douga dancers. Together with Keitan, Merochin, Tadanon and Ringosu, everyone in the park joined in for the "everybody dance," Happy Synthesizer performance. Sorry everyone, Rei isn't much of a dancer…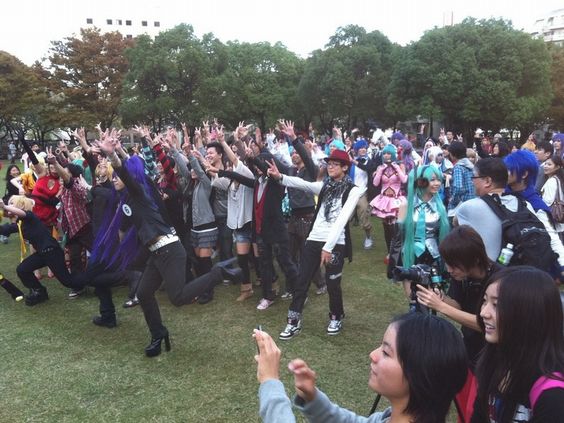 At night we all went out to an "izakaya." Even though we don't understand each others' languages, we all share the same passion for cosplay so we were able to relate and understand each other through feelings. That night everyone got so amped up and we were all in high spirits. Someone ordered a drink called "happy birthday," which came with a sparkler, and when it came out we all started singing happy birthday together. =v=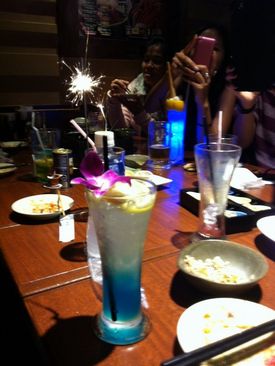 We all said goodbye to each other at the hotel. Our time together with these people who we may never get the chance to see again had sadly come to an end. It was really hard to say goodbye and part ways. We're just so glad that we got to meet so many people who all share the same love for cosplay. Unfortunately we didn't have business cards with us but we got cards from everyone else so we'd love to connect with everyone on CURE at some stage.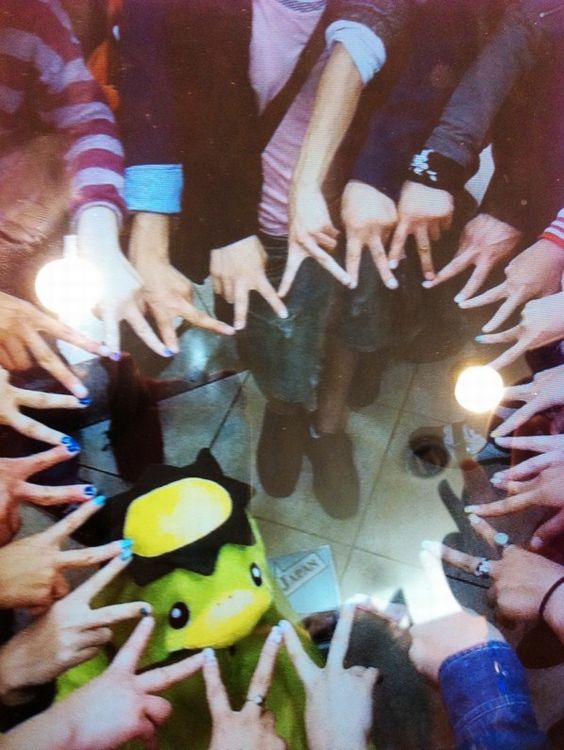 We (Rei and Wanwan) will never forget Fukuoka, the memories we made and the people we got to share our time with! Never!