Vocaloid Cosplayer Diary ~PIYAYA~

It had been about a year since I was last in Fukuoka and I'm so grateful to asianbeat for providing me with this amazing opportunity to come back again. During my stay this time, I felt I got to experience a whole new side of Fukuoka that I didn't know existed.
Fukuoka's Neon District - "Nakasu"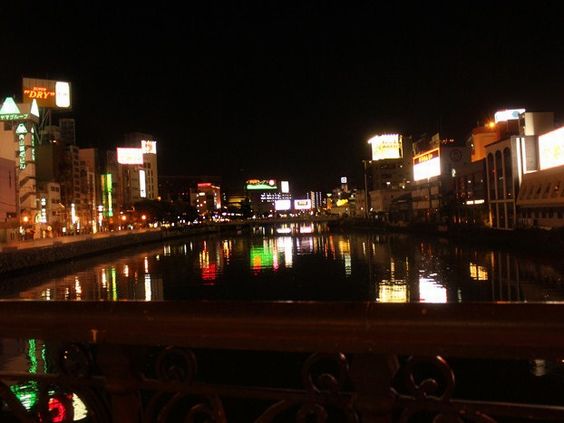 Nakasu is a buzzing district in Fukuoka and also the area I stayed in during my time there. It's surrounded by both the Hakata River and Naka River which makes for a very peaceful environment. Standing on a bridge, looking out over the night scenery, I could hear the sounds of a street musician somewhere out there giving a performance on his saxophone. Even as a light rain began to fall from the sky I felt that nothing could spoil the vibe of this particular place. This was perhaps the most beautiful scenery I discovered in Fukuoka!
"Tenkaiinarisha" above Dazaifu Tenman Shrine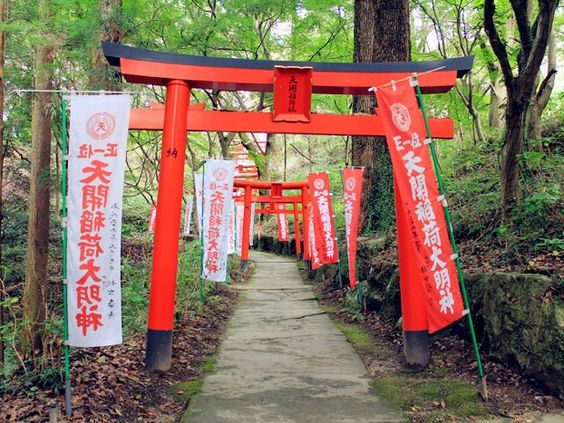 This was my second ever visit to Dazaifu. I went by train. The feeling of riding the train in Fukuoka is a lot like the subway in Shanghai, only the trains in Fukuoka seem to got much faster. What surprised me most though was that you can choose from express, limited express or local trains, depending on how soon you need to get somewhere. This is a remarkable idea. I hope that Shanghai will adopt this kind of service at some point in the future (lol). The Daizaifu area was simply beautiful. This time, though, I got to go even further up the mountain that my previous visit, and got to see the "Tenkaiinarisha." Red gates continued along the path, all the way up to the top of the mountain. Beginning with the large gates at the start, eventually you come to a gate that's only big enough for one person to pass through. It really is incredibly beautiful!
My first squid sashimi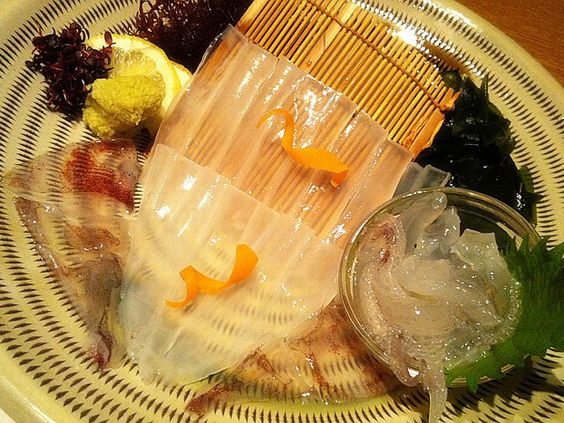 A friend of mine took me along to try this – squid sashimi! I had never tried it before but it tasted amazing. The squid has a really fine texture and the suction pads kind of stick to your tongue when you eat it OTZ. My advice to those who try it though is "Chew it properly!" For girls who don't think they have the courage to eat it though, you should perhaps try something else OTZ. It really was tasty though!
When you visit Fukuoka you have to go shopping, buy Rirakkuma goods and do purikura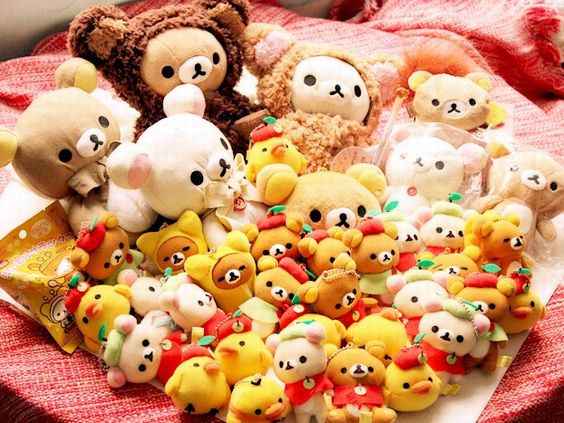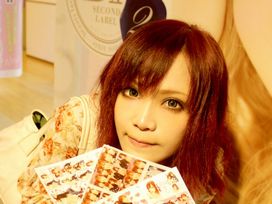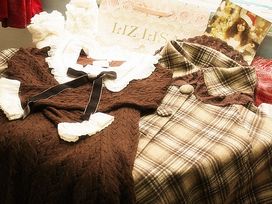 The three things you must do when you go to Fukuoka, for me, are buying Rirakkuma goods, going clothes shopping and getting pictures taken at the purikura booths. This time, I got to go to TAITO STATION on the third day and tried to acquire some Rirakkuma goods at the UFO catchers. I also got to visit the Rirakkuma store in PARCO where I bought a new version of Rirakkuma plush toys that I hadn't seen before! I was so happy!! The purikura in Fukuoka I discovered, are well up-to-date on the latest design features. I wasn't much of a fan of the eye-enlargement function though |||| When you're eyes look that big they look like they're about to pop out of your head (lol). As for shopping, one of the things I bought was a brown-colored cape from LIZLISA. I fell in love with the design immediately after I saw it announced on the official website. The staff at the shop was also extremely "moe~"; really beautiful! I wanted to stare at her a little longer (lol). Tenjin is so convenient for shopping; it's not so big but it has just about everything you could want in the one spot!