LinQ Ami Himesaki: Talk and Q&A!(1/4)

A "talk and Q&A with anime lover Ami Himesaki" was held in the asianbeat (Fukuoka Prefecture) booth at the event, which ran across two days. Here is our report on the talk show from the second day, as well as Ami's cosplay costumes from both days! Enjoy!
And that's not all! We've got a selection of prizes to give away, including original photo sets from Ami Himesaki (LinQ), which were only on sale at Comiket, as well as original signed A4 size photos! For further information on how to apply, please click
HERE
!
I'm really pleased that people have come to know the good aspects of Japanese culture.
asianbeat (ab): This year "Otaku Summit" has become a worldwide event, there are even booths here today that have been set-up by groups who organize events like Comiket abroad. We really feel that Japanese pop culture has been gaining popularity throughout the world.

Ami Himesaki (Himesaki)
: I think that it's expanding year by year. I feel so happy that 2D animation has been able to convey the qualities of Japan as a country (to a wider audience) and I'm really pleased that people have come to know the good aspects of Japanese culture.
ab: By the way, LinQ have been performing abroad, right?

Himesaki
: Yes, so far we've performed live in places such as Taiwan.
ab: We've heard that there are LinQ cover-dance teams (groups/teams of fans who imitate-move-for-move-dance routines performed by pop stars) in Bangkok, Thailand. Do you know about them?

Himesaki
:Yeah, it's so great! I was so happy hearing that there are lots of LinQ fans in Thailand, they make and wear their own outfits, and cover LinQ songs! And there's even one girl whose job it is to play me! She even looks like me :)!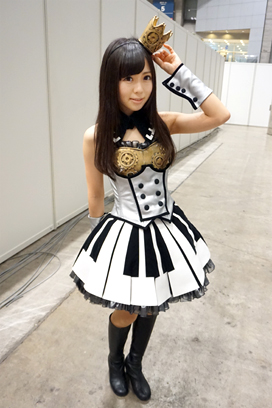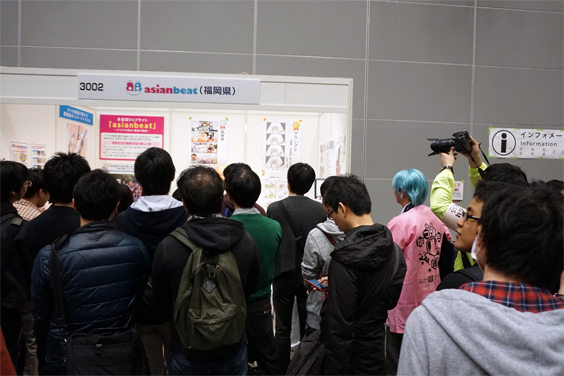 ab: Ami, we've heard that you love anime and cosplay, but what kind of anime do you usually watch?

Himesaki
:Well basically, I really enjoy animes that feature cute, kawaii girls! Up until now, I've really liked Minami Kotori (from Love live!), Stella from Mobile Suit Gundam and Di Gi Charat, I'm just really into female characters. But Lelouch Lamperouge is one male character that I think is awesome! And it's not just his looks, Lelouch is a really great guy on the inside too!
ab: Ah, we see!