KPF2018|A special talk featuring the "BULLBUSTER" main staff(3/4)
IZMOJUKI, who was in charge of mechanical design, appeared on stage with the observer Andrew Griffith. The audience got the chance to hear leading experts share valuable insight about works that feature mechanical components. The participants also spoke about the differences between robot designs in Japan and America. Mr. Griffith has worked on various productions, including titles in the "Transformers" series. IZMOJUKI was clearly impressed and was keen to hear more about it!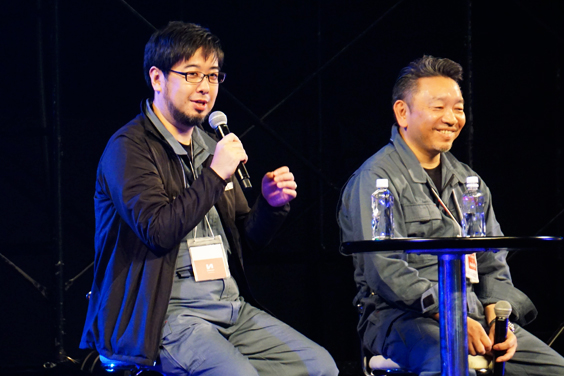 Creator Junji Okubo (a.k.a. IZMOJUKI) on the left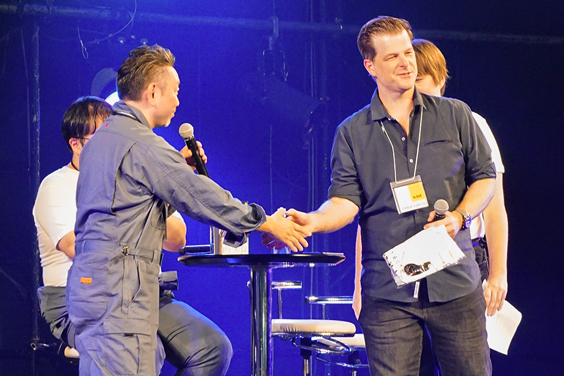 Director Nakao said, "Please keep an eye on 'BULLBUSTER' in the future!" then gave Andrew Griffith an original t-shirt!
Click the image and it will automatically go to the next.