G-SHOCK Watches a Plenty. Astro Boy, Doraemon, Fist of the North Star, Superman
G-SHOCK Watches a Plenty
Casio G-SHOCK, the tough watch that broke the mould, and began a new movement. Not only functional, but also a fashion icon. A major thrust behind this brand value would have to be the limited edition series, which started back in 1994 during the International Dolphin and Whale Conference for which Casio developed the Dolphin & Whale Eco-Research Network models. Since then new models have been developed every year and sold as limited editions (LE). There are regular LE series such as the popular Lover's Collection model which comes out every winter, but also models that link up with accessory brands and artists, which have seen their LE models sell out in no time. The many quality G-SHOCK watches are making their mark.
The popular DW-6900 watch has joined forces with
■LRG×DW-6900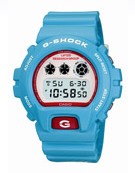 Has the brand logo, and on the band with LRG concept design "Feed the Animals" giraffe.
■DQM×DW-6900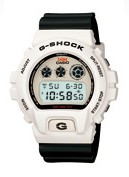 Monotone colour with a matt finish, and the shop's image colour red on the LCD. A simple watch with prominent design.
The popular DW-6900 watch has joined forces with an apparel brand to create an LE watch. In the past the collaboration with BEAMS drew interest, but this time the tie-up is with US apparel makers that sets the street culture trend. One is with DMQ, which is at the forefront of New York street skate culture, and is very influential. Another LE is with west coast-based LRG, which has teamed up with artists like Kayne West, and is popular with youth. The light blue refreshing colour is very west coast, and is also the theme of LRG for 2009 spring. It is the third LRG collaboration model and enquiries have flooded in.
G-SHOCK is coming up to its 25th anniversary, and the way it has absorbed the culture of the times through collaborations is testament to its worldwide toughness.
Other must-see LEs
■Spike Lee×DW-5000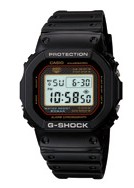 A collaboration with world renowned director Spike Lee. Developed as one of the G-SHOCK USA 25th anniversary models it has the DW-5000 design based on the first model.
■ERIC HAZE×DW-5600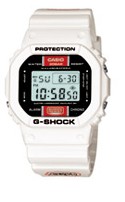 A tie-up with Eric Haze who has established graffiti style and is an artist active in the hip-hop world. The character line was designed by Haze himself.
Cooperation from /
G-SHOCK STORE FUKUOKA Canal City Hakata 2F +81- 92 -273 -1738
Difficult to find…Rare G-SHOCK collaboration watches
01.Doraemon×DW6900

Doraemon takes a peek when the back light shines. In sync with Doraemon's year of birth, 2112, a limited number of 2112 watches have been produced. The belt has the G-SHOCK 25th anniversary logo.
Fist of the North Star×DW-5600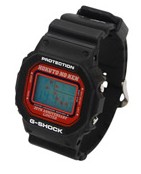 Fist of the North Star series started in 1983 in the Weekly Shonen Jump manga. To celebrate its 25th anniversary 1983 watches have been made. Fist of the North Star appears in the backlight.
03.Astro Boy×DW-6900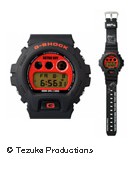 Designed to commemorate the 80th anniversary of the birth of Osamu Tezuka. Black and red symbolizes the Astro Boy colours and a silhouette of his face appears in the backlight. Also has Astro Boy on the wristband.
■American Comic ×G-SHOCK/span
04.Superman×DW-5600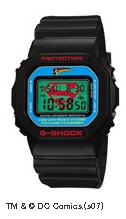 When lit the face displays the symbol of justice the Superman "S". The face is Superman blue, with the characters red and yellow in a pop finish.
05.Batman×DW-6900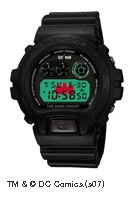 The Batman logo symbolizes a dark feeling. The backlight shines the bat silhouette. The wristband also has the Batman logo.
PRESENTS
All the info. on asianbeat's present campaign!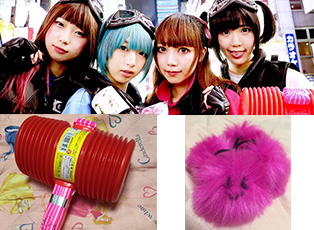 * Win a goods from Gekijoban Gokigen Teikoku Pero Ponto and Kaduki Ujou!
[Details] Click
HERE
!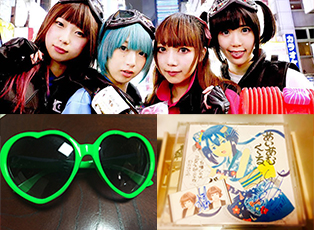 * Win a signed goods from Gekijoban Gokigen Teikoku Ichiho Shirahata and Hibiki Kunogi!
[Details] Click
HERE
!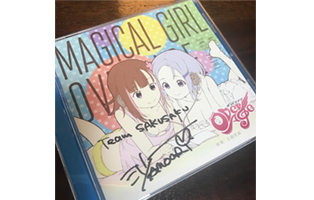 * Win a CD signed by Taketeru Sunamori!
[Details] Click
HERE
!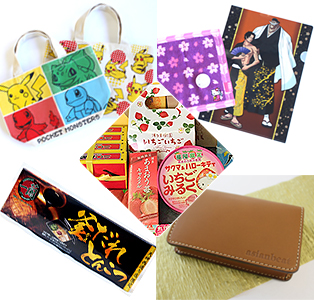 * Take Part in Our Reader Survey and Win a Really Great Prize!
[Details] Click
HERE
!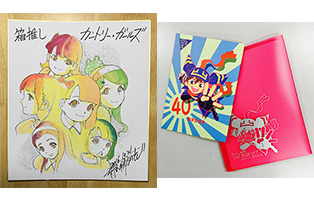 * Win a card signed by Hiroshi Koujina or a Studio Live 40th anniversary book and commemorative file!
[Details] Click
HERE
!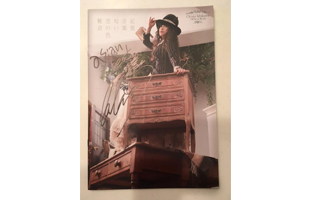 * Win a booklet autographed by Chiaki Ishikawa!
[Details] Click
HERE
!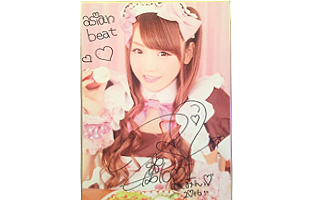 * Win a card autographed by hitomi!
[Details] Click
HERE
!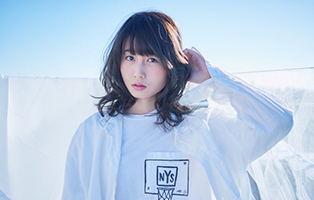 * Win a signed cheki (photo) autographed by Ririko Masuzawa!
[Details] Click
HERE
!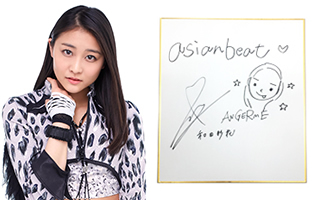 * Win a signed card autographed by ANGERME Ayaka Wada!
[Details] Click
HERE
!