Living to sing. Mika Nakashima's new album "VOICE"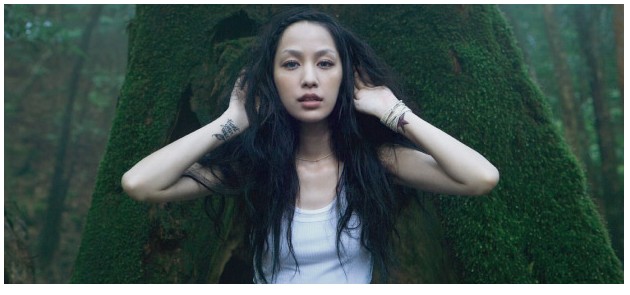 Living to sing
Mika Nakashima's new album "VOICE"
Mika Nakashima has made a new album titled "VOICE". It has 14 new tracks including "ORION", which was a hit in the drama "Ryusei no Kizuna", a MICA 3 CHU rock tune and "TRUST YOUR VOICE" and "Koe" which both have strong messages. We asked Mika about her "VOICE" which has produced such a rich variety of songs for the album, and her upcoming Japan and Asian tours – her first for two and a half years.

Mika Nakashima's new album "VOICE"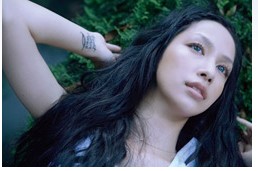 As the title implies, this album is about your "voice".
Nakashima Yes, as the title says. It means that my voice is my tool of trade, the thing that is most important to me. It also represents what my mind says. At the moment I am undergoing voice training to strengthen the vocal chords, and that is sort of how the title became "VOICE".
One of the songs is "TRUST YOUR VOICE" – it is a pretty powerful song and voice – you have put a lot of determination into the lyrics.
Nakashima I wrote about what I thought, so if you say it is determination, well I guess it is. When you listen to the song I can't really change how you feel about it. I put the same amount of effort into every song I sing.
But in the music I can feel a message that you have "confidence in your voice", and a real passion from the normally cool and relaxed Mika Nakashima.
Nakashima Yeah, if I didn't have that kind of passion I wouldn't have kept on singing. If I wasn't a singer I don't think I would be putting in so much energy. Unintentionally I might try to save all my energy for singing, and at the same time I might look cool on the outside.
But it seems that cool girls are popular in China.
Nakashima Really I thought it would be the other way around.
Girls with shout hair and cool girls are really popular with female fans, and also they have covered "Yuki no Hana" which is really popular. Have you heard how popular you have become recently?
Nakashima Yes, I have.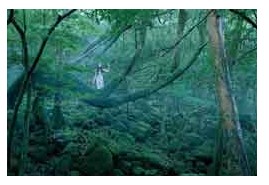 When you went to Asia you received a rapturous welcome didn't you?
Nakashima Yes. They were really getting into it. Japanese songs are becoming more popular in Asia, and I was thrilled that people were singing "Yuki no Hana". I have been to Shanghai and Korea for an event and they let me sing it, even though it wasn't my own concert, so this time, to show my appreciation I want to go. It was then they covered my "Yuki no Hana", I was totally happy. I have been to Shanghai and Korea for an event and they let me sing it, even though it wasn't my own concert, so this time, to show my appreciation I am going.
What are your feelings toward your music?
Nakashima My feelings become stronger and stronger – toward singing – in a good kind of way. I realized that just a 4-6 minute song could change someone's life - it really struck me.
First tour in two years
Your tour has been set and I am looking forward to hearing your real voice. What kind of concert can we expect?
Nakashima The album is an up-tempo glittering bunch of songs so you can expect that taste in the concert.
Do you have anything special for Kyushu?
Nakashima I will have something, so the concert will be different – perhaps the banter between songs (lol).
Asian songstress takes on acting
Your lead role in the movie "NANA" left quite an impression, and you also appeared in the drama "Ryusei no Kizuna". What do you find different when acting and singing?
Nakashima  There are some similarities…I really get nervous, but they are different kinds of nerves. When acting you don't want to make trouble for the cast and crew, which makes me worry. If you are on the set thinking of yourself as a singer it's hard to switch over to acting. When singing, you just get nervous singing in front of people, but that can work in your favour too.
http://www.mikanakashima.net/
NEW ALBUM「VOICE」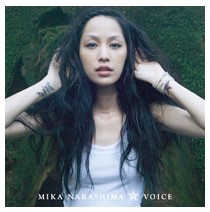 NEW ALBUM「VOICE」
First edition with DVD / ¥3,500
Standard edition / ¥3,059
now on sale
[TRACK LIST]
LIFE / SAKURA〜花霞〜(DAISHI DANCE) / FOCUS / 永遠の詩 / ORION / あなたがいるから / MY GENTLEMAN / TRUST YOUR VOICE / IT'S TOO LATE / I DON'T KNOW(MICA 3 CHU) / SHUT UP(MICA 3 CHU) / conFusiOn / FLOWER OF TIME / 声
Concert Info【MIKA NAKASHIMA CONCERT TOUR 2009 TRUST OUR VOICE】
May 23, 2009 (Sat) 18:00~ Fukuoka Sun Palace
May 24, 2009 (Sun) 17:30~ Saga Culture Hall
July 3, 2009 (Fri) 18:30〜 Kagoshima Citizen's Cultural Hall No.1
July 5, 2009 (Sun) 17:30〜 Kumamoto City Hall
Reserved seats only ¥6,800 (Including children three and over)
General tickets on sale March 28 2009 (Fukuoka, Saga) March 29, 2009 (Kagoshima, Kumamoto)
Details: Kyodo Nishinippon Ph: +81-92-714-0159
PRESENTS
All the info. on asianbeat's present campaign!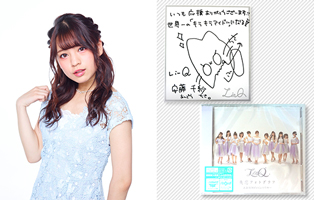 * Win a CD & a card signed by LinQ Chisa Ando!
[Details] Click
HERE
!