The Ever-Changing Face of Entertainment. Asian Tour Planned for 09
The Ever-Changing Face of Entertainment. Asian Tour Planned for 09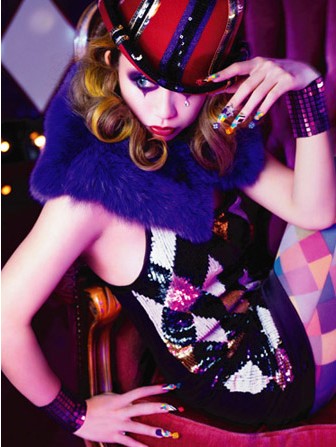 Profile: Kumi Koda
Debuted in December 2000. Has released 6 original albums, 3 best albums, 42 singles and 7 DVDs. Active in a wide variety of areas including photo essays and photo books.
Kumi Koda's latest album "TRICK" is, as the name implies, a real bag of tricks. You can find everything from hip hop to R&B, electro, ballads, rock, pops – but the most surprising thing is how it has gone beyond the bounds of karaoke to bring core "cool" music originating from the club scene. We caught up with Kumi and asked her about her album TRICK, her national tour and her work in Asia.
It sure is a cool album
Kumi Koda (Kumi) I have just come to realize that the album is the nucleus of the tour. My song list was chosen to make the concert more entertaining so it has a strong club-type essence about it. A bunch of cool songs just came together naturally.


The album conveys many different types of women, was that fun?
Kumi I am a big fan of Fujiko Mine from Lupin the 3rd. She is always changing. A girl can become so different, so cool/cute with a good hair/makeup stylist. The stylist was a real pro and did my hair and makeup to suit each song so it was fun – I felt like a Barbie doll. You will see me as many different types of girl, but I let my artistic side, rather than my natural self, out in this album.


The concert looks like being really entertaining, can't wait to hear the songs from the album.
KumiThe concert planning is nearly finished and it will give you goose bumps. It will not be what you are expecting – in a good way.


What about Kumi Koda in Asia?
KumiI want to look after my family so I took them to Cebu island over new year. It was the first time I have been on a holiday in Asia and had fun golfing and scuba diving. Up until then I hadn't even done any shopping so I had a relaxing time. The smiling faces of the Filipinos left a strong impression – they all try so hard. I think it is a country full of smiling people.

How was Philippine pop culture?
Kumi I heard that The Black Eyed Peas were the most popular. From my collaboration with Fergie I could speak a smattering of English but they probably couldn't understand a word I said (lol).


You have held a concert in Korea, what is in store for the Asian songstress?
KumiI think the last time I sang in Asia was in Korea with Tong Vfang Xien Qi (TVXQ). I have an image of the fans being really aggressive. And Korean music and videos are really good. I checked out TVXQ's promotional video and it was really cool and sexy. I want a Korean producer to work on one of my videos. I am planning to branch out into Asia this year.



We can't wait!
Kumi Thanks, I'll do my best.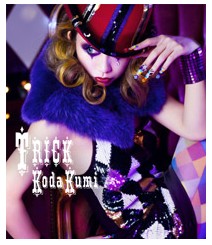 NEW ALBUM"TRICK"
"AL+Double DVD" RZCD-46179・B〜C / ¥5,200
ALRZCD-46171 / ¥3,059
now on sale
LIVE INFORMATION
"Koda Kumi Live Tour 2009 〜TRICK〜"
2009.6.13.sat.
Marine Messe Fukuoka
Tickets on sale / 2009.2.22.Sun.
Details:Kyodo Nishinippon +81-92-714-0159
PRESENTS
All the info. on asianbeat's present campaign!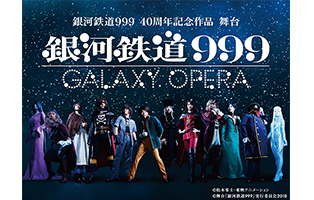 * Win 2 pairs of tickets to the play "Ginga Tetsudo 999" -GALAXY OPERA- Kitakyushu Performance!
[Details] Click
HERE
!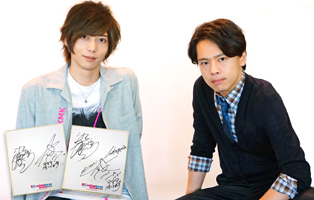 *Win a card signed by Akinori Nakagawa & Toshiyuki Someya!
[Details] Click
HERE
!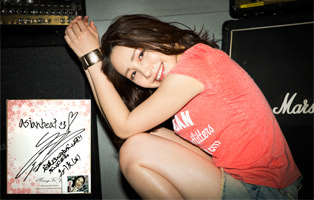 * Win a card and a cheki (photo) autographed by You Kikkawa!
[Details] Click
HERE
!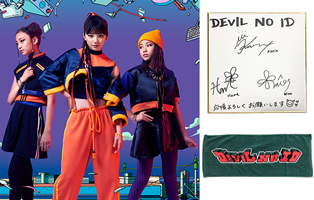 * Win a card or a towel autographed by DEVIL NO ID
[Details] Click
HERE
!