Pop culture now. 【Manga】(1/6)
Manga×London=13,000 people
About 13,000 people Otaku from UK gathered in the first London culture event of J-Pop.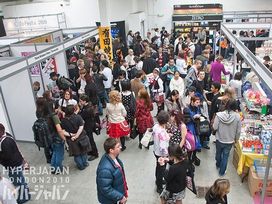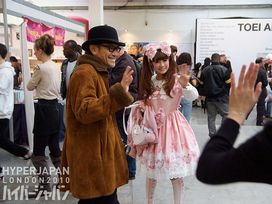 It is hardly necessary to say, but J-Pop from Japan becomes popular all over the world.This The popularity of J-Pop culture was proved at event "HYPER JAPAN LONDON 2010(http://www.hyperjapan.co.uk/)" was held atBrick lane in London from October 1 to 3, 2010.
12,951 people attended that event for three days in first time!! Organiser Eat Japan/Crossmedia were suprised this numer eben they heard Anime/Comic fan from London are not many.
95% of participants are local British suggests popularity of J-Pop.

53 companies which dealed with animated cartoon, figure skating, comics, Japanese foods from U.K. and Japan participated in this event.
Especially The booth of "Dragon-ball Z","One-piece","Evangelion","Final-Fantagy","Hello-kitty" were very popular for gents and their ladies from UK. And cosplay award and live performance was held on the stage.
By the way,Female duo who cosplayed "Ciel Phantomhive"&"Elizabeth" from "Kurohituji" won this award! It is very result like U.K!!

Needless to say,Internet caused this J-pop culture even UK don't have much TV broadcasting of japanese animationith .But We can't get excited to that result so much. Because We can see many people who use illegal copy and illegal download to get to know Japanese pop!
The Association of Japanese Animations and VIPO appeal necessity a change of business structure including illegal download in overseas to the world. This is the the way to success Japanese contents in overseas.

British wears English gentleman costume!? That's like Japanese wears haori and hakama!!

(Masaya Mori)

PRESENTS
All the info. on asianbeat's present campaign!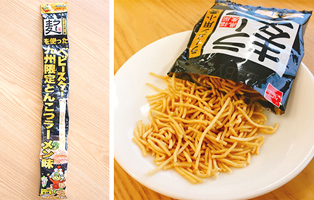 * Win a packet of "Ramugi Baby-Star (Kyushu limited edition tonkotsu ramen flavor)"!
[Details] Click
HERE
!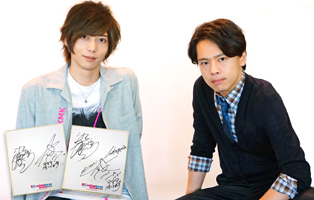 *Win a card signed by Akinori Nakagawa & Toshiyuki Someya!
[Details] Click
HERE
!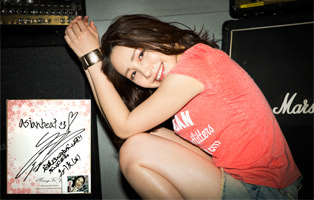 * Win a card and a cheki (photo) autographed by You Kikkawa!
[Details] Click
HERE
!