Space Museum (宇宙博物館)(1/13)
See real spacesuits and an "Apollo Capsule" up close... Only in the "Space Museum!"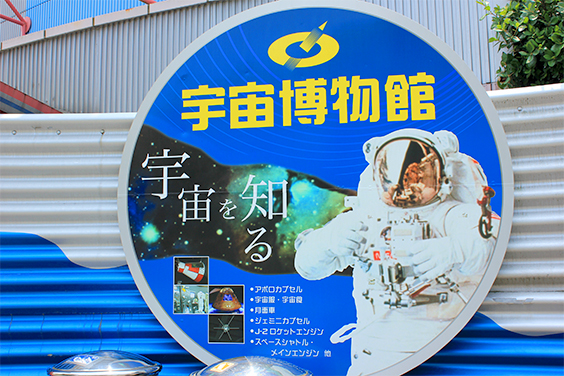 Many visitors to "Space World" are drawn to all the exciting attractions, but they also have great facilities where you can really learn about space! Located between "Venus GP" and the Ferris wheel "Space Eye," the "Space Museum" has all kinds of precious, exciting items on display from the Smithsonian Museum and the Japan Aerospace Exploration Agency (JAXA), etc. A look through the exhibited materials fills you with the history and magic of space exploration.
As you enter you'll find real spacesuits, as well as photographs and hand-prints of Japanese astronauts who have visited Space World down the years. Inside the exhibition hall you're sure to be amazed by an actual "Apollo Capsule" and the "J-2 Rocket Engine." In western Japan, it's only at Space World where guests can see these kinds of items! Viewing them up close is a powerful experience you shouldn't miss-out on!
A little seperate from the museum, the "Astresta" exhibition room is well worth a look! On the second floor they have an actual moon rock collected by Apollo 12 on display! A real treasure!
Space Museum (宇宙博物館)
Entrance Fee: Free
Information for visitors: Admission for babies is permitted. Facility is accessible for wheelchair users.